A Touch of New – Concrete Architecture by Aristides Dallas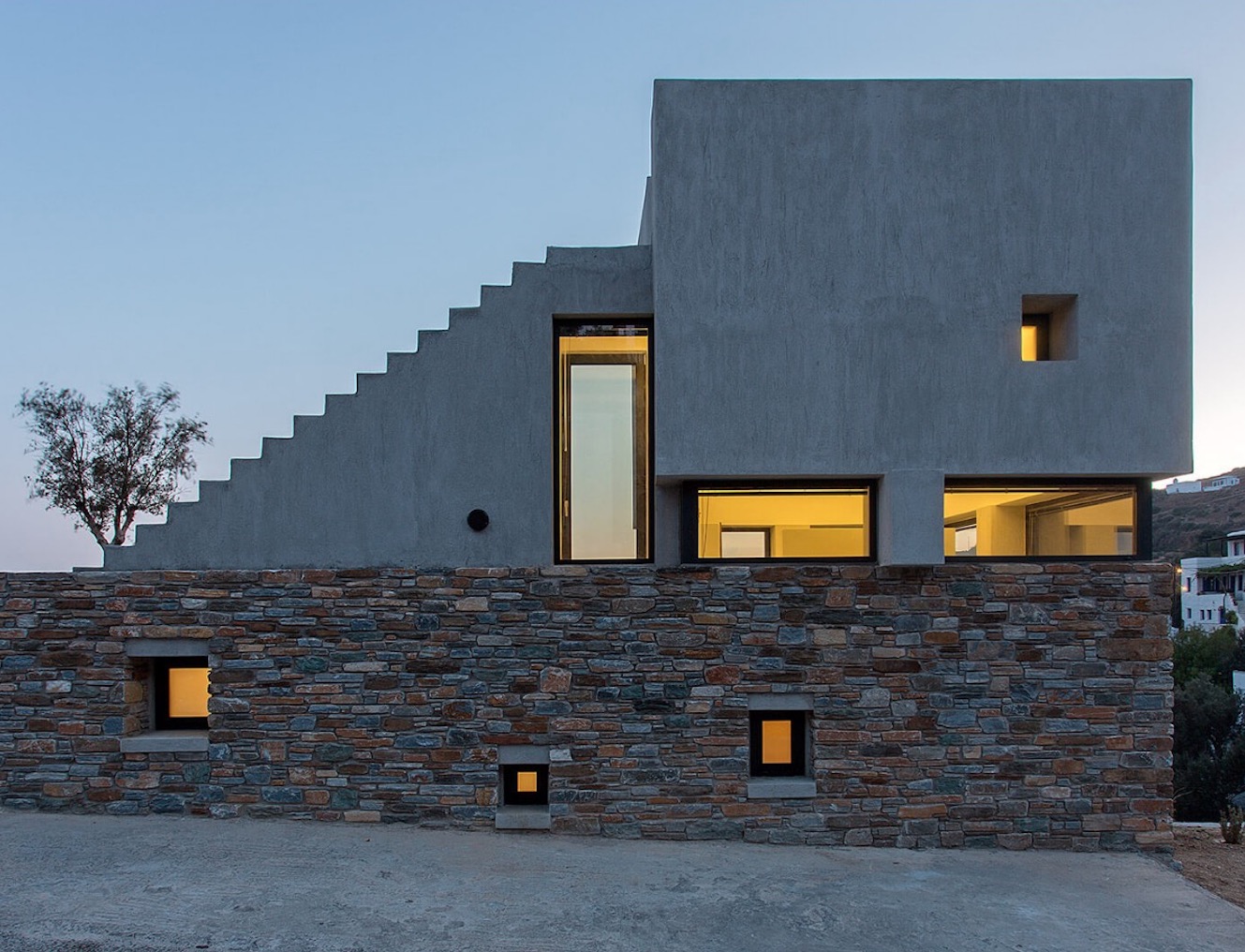 Even though glitz and glamour seem to be the taste of the rich, there's something more to be found in the creative opportunities that architecture provides. A cohesion of landscape is important, as well as choosing materials that are harmonious with the surrounding environment. I personally think Greek architect Aristides Dallas has really hit the mark with his concrete architecture that he slots so beautifully in to the hillside.
Based in Athens and Tinos, this award winning studio crafted 'A Touch of New', a house completed in 2016 that absolutely took my breath away with the creative shaping and the humble but fresh open spaces inside. I could certainly imagine myself living here.
The island of Tinos is famous for their 'Dovecotes', stone structures with multiple levels built almost like fortresses on the hillside. Inspiration was taken for these builds here, hoping to disrupt the landscape as little as possible by using traditional and contemporary elements.
One way they have done this is by using a stone surround and a concrete upper level, creating an obvious separation between the two. I personally enjoy the build from the front side the most with its complex form that's visually appealing on the eye.
Despite the facade there is plenty of light inside thanks to the small openings carefully scattered throughout the build. Large windows frame the landscape wonderfully, with your eyes being constantly drawn to the horizon overlooking the hills.
Although understated, there's a pleasent and calm feeling throughout this build. I can imagine it would be the perfect home to seek solace and step away from the world. Here you could surely do some of your best creative work. For now we can admire the wonderful architecture of Aristides Dallas via his website linked below.