Another Dimension – The UCCA Dune Museum by Open Architecture
In this world, you would be hard pressed to find anything more majestic than a beach. The clear blue sky, the powerful water and the endless landscape of sand comes together to provide a peaceful and scenic vibe that makes all of want to take a pilgrimage to the beach at least once a year.
The crew at Open Architecture have capitalized on the beach-art connection by creating a museum that is carved into a dune on a beach in a coastal city in northeast China. This network of subterranean galleries is better known as the UCCA Dune Museum. Read on to find out what it offers.
Open Architecture describes the museum's architectural style as experimental. The structure features ten galleries and a cafe all of which are interconnected and organically shaped to mimic the curves of the caves which were an early form of human refuge.
The structure was formed by local Quinhangdao workers who used strips of woods to hand shape the concrete shell. The formwork was left with an irregular texture that highlights the unique characteristics of the manual construction.
Cave shaped windows let in plenty of natural light that changes through out the day to completely metamorphosize the building's stark interior.
But the idea behind the building wasn't just so create art.
The dune has its own ecosystem that took thousands of years to form. Yet, the client planned to destroy it to make way for the museum. Open Architecture managed to build a museum that protected the dune's delicate ecosystem.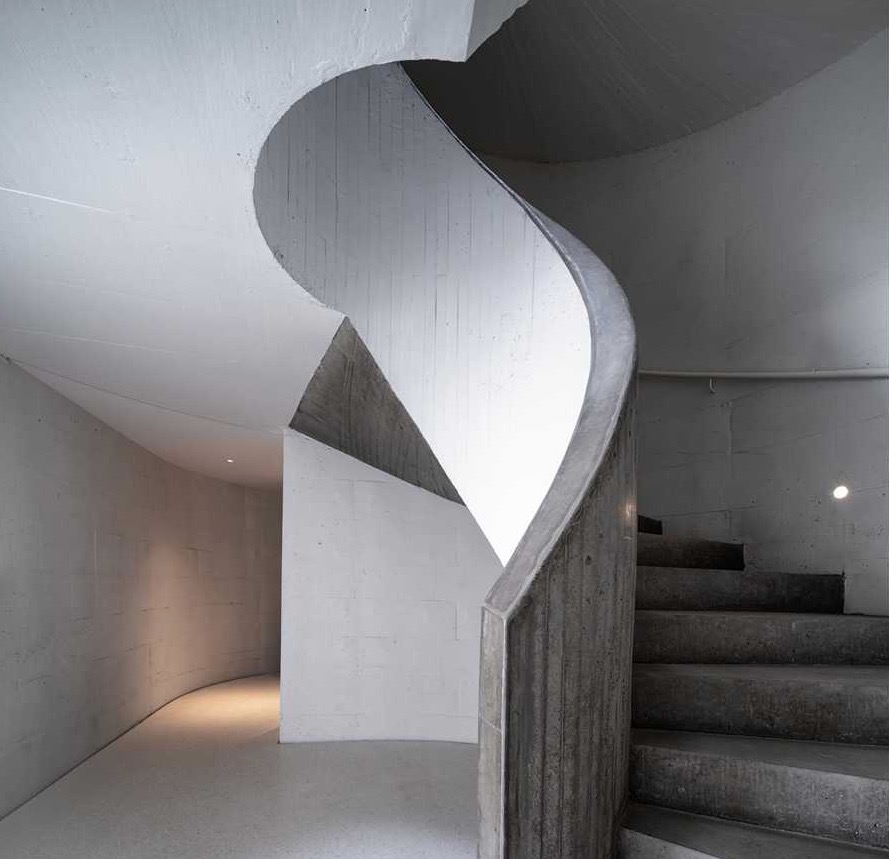 In addition to letting in lots of natural light, the building's sand roof keeps the interior cool. It also relies on a zero-emissions heat pump system instead of air conditioning making the building incredibly energy efficient.
The museum opened back in 2018 with an inaugural exhibit, After Nature. Future plans include constructing art galleries on the site that face the water. These will serve as studio/residences for visiting artists and will only be accessible by boat or during low tide. They will focus on how architecture strikes a balance between man and nature creating an innovative way for people to live.
The UCCA Dune Museum must be seen to be believed. Its sleek curves bring together a modern vibe and the rough elements of nature. The building as a whole introduces a whole new way of future living.