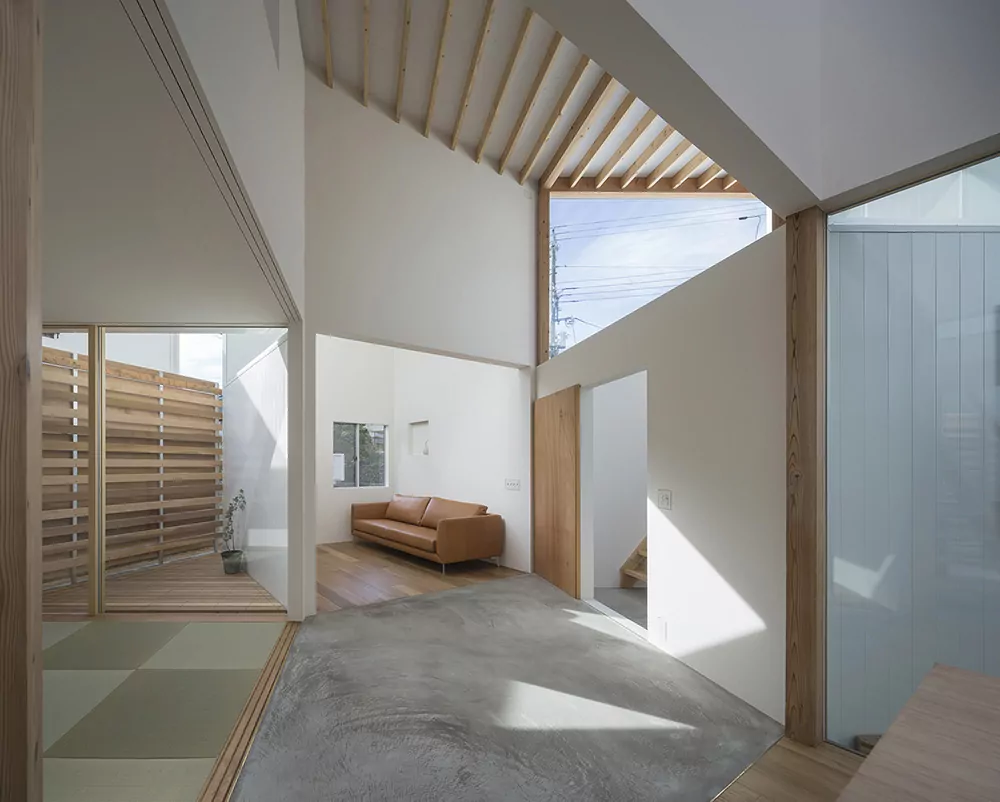 Bringing the Play Back – Architecture by Japanese Studio Tato
We often assign negative connotations to modern architecture, referencing the cold, static nature of such an environment and how the clinical aesthetic doesn't truly align with what it means to be a human being. Rougher around the edges, a sense of freedom, also the element of play and creativity are some of those elements needed to give life to an environment.
This is partly why I was drawn to these project completed by Japanese architecture studio Tato founded by Yo Shimada in 1997. Based in his home town of Kobe, Tato Architects undertakes projects throughout various locations in Japan and has mainly been focused on the design of residential houses with a strong focus on the project as a whole. When I say project as a whole, I mean the choice of material and the construction elements are all handled exclusively by Tato architects.
Shimada's ideology is "to formulate positive outcomes through understanding the subtle conditions and constraints of everyday life, which exist within notions of place, culture and the ongoing history of architecture." We can see this has come to fruition with the projects seen here, especially his newer works that truly bring that sense of play back to architecture as a subject.
Stairs that end before the floor level, offering a platform for the user to walk around and jump down from. Coloured netting that scatters light throughout the day and changes the colours of an interior space. You also have uniquely shaped rooms that are angular and offset quite dramatically, also gaps at different parts of the wall to intrigue the eye and let light shine through.
A special interest lies in the cheaper construction materials such as the corrugated steel, plastic sheeting and the MDF wood. As I am personally not from a wealthy background there's a humbling and cohesive feeling that these materials bring. Not only unusual, they bring a sense of play and warmth that not doubt we would all enjoy in our day to day life. Let's hope for more architects like Yo Shimada and his studio Tato.