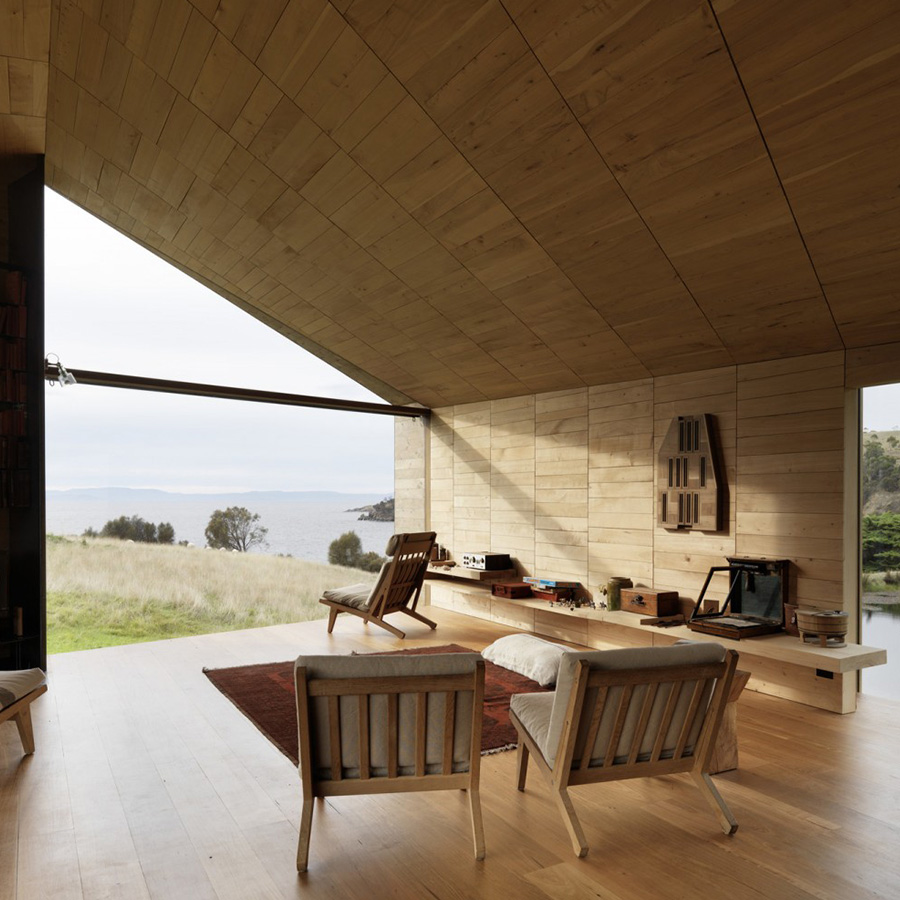 Crafting a Lifestyle – Shearer's Quarters by John Wardle Architects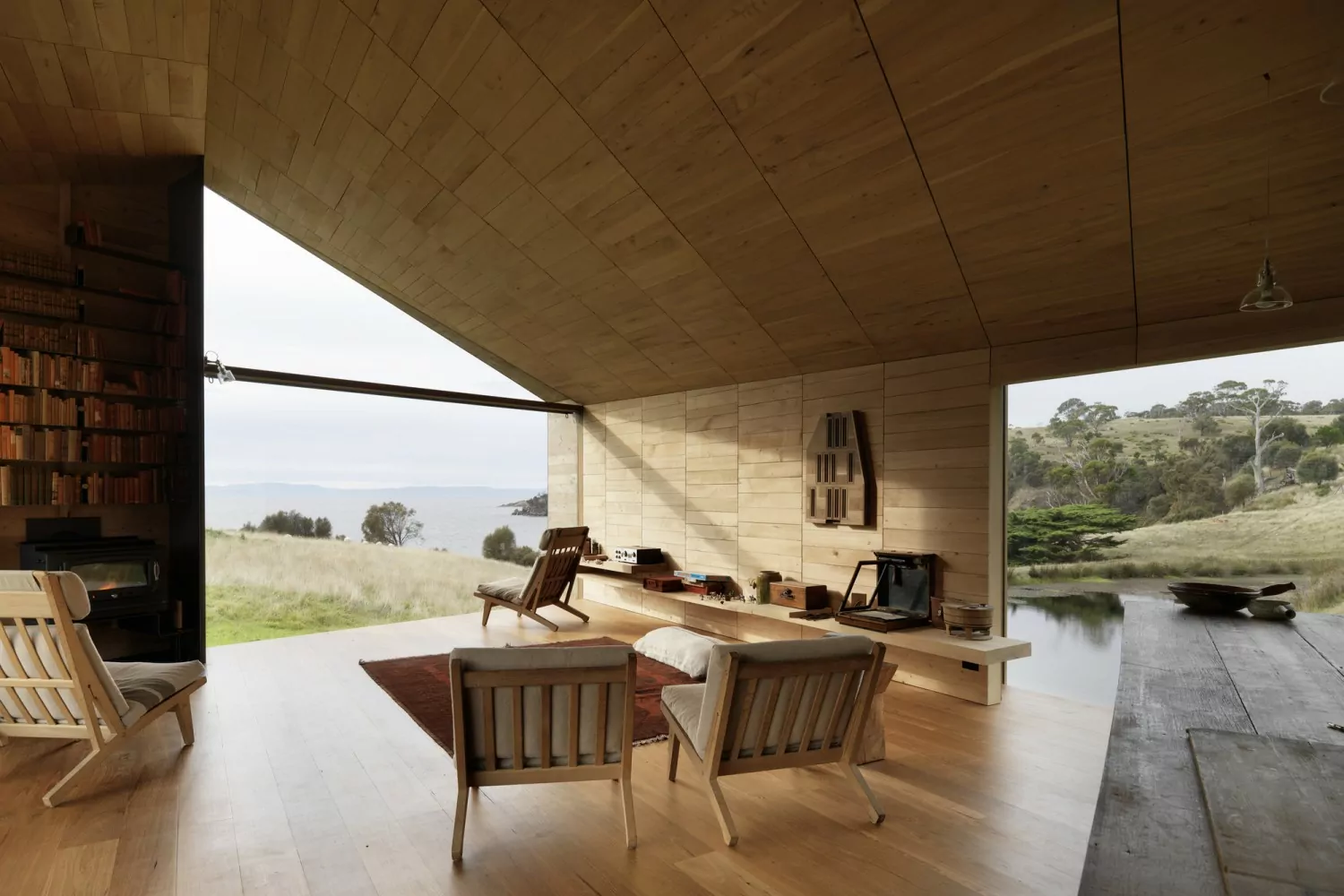 I like to come back to many of the architectural builds, or even the interior spaces of the past, and see whether their design choices have stood the test of time or not from an aesthetic point of view. 'Shearers Quarters' by Australia based architect firm John Wardle Architects is an oldie but a goodie as I think it ticks all the right boxes.
This particular build was an addition to an existing historic cottage on a working sheep farm. Dramatic in shape, this building is fairly slender and opens out to the views towards the East. With the large openings you can overlook the coastline and rugged landscape on Bruny Island in Tasmania.
Material was no doubt key here, using corrugated galvanised iron on the exterior so as to blend with the more traditional animal sheds found in this region. Timber has been used internally to link to it to the more earthy tones found in the setting itself. The bedrooms are lined in recycled, unused apple box crates that have been sourced from the many old orchards of the Huon Valley.
I don't think we should overlook the wonderful details found here. Small wooden handles, interlocking shelving, the fittings are simply superb and follow the attention to detail found on the exterior itself.
Environmentally we also see the boxes have been ticked. Heated by a wood fire, also naturally ventilated, the energy used in this building is minimal at most. They even created a rainwater collection system that can be used for drinking, the toilets and the showers.
Although the design is creative and thought provoking, the more appealing aspect for me is what kind of lifestyle can be crafted using architecture like this. Not only are the residents sure to benefit from the aesthetic beauty, time spent inside is no doubt going to have a holistic effect on their well being. I think this is the most valuable thing about good design and why we should continue our pursuit of it.