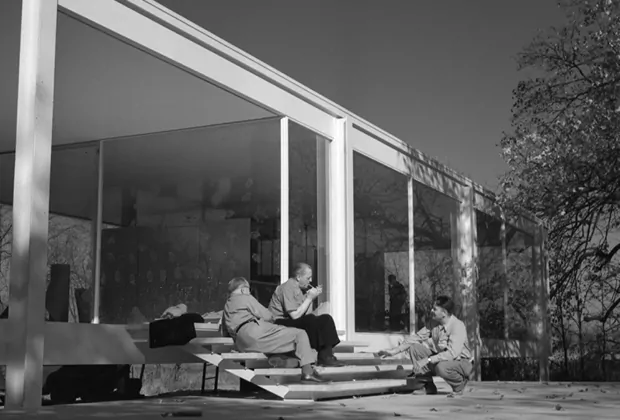 Farnsworth House by Ludwig Mies van der Rohe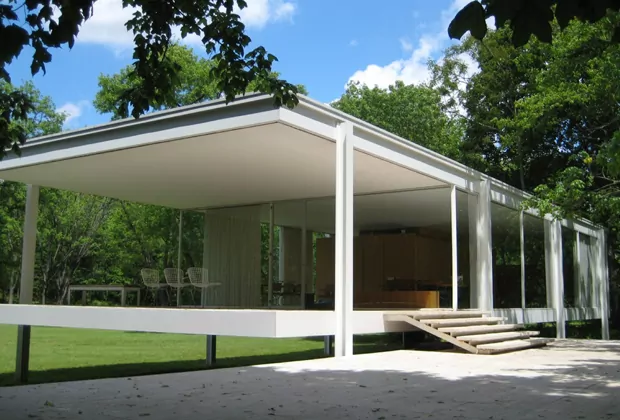 After my long stint of Ludwig Mies van der Rohe posts I've decided to write a short article on the Farnsworth House which caught my eye as I was reading a book about him last night. As the book ends it's quite disappointing to think my research might come to a halt here, hopefully I'll purchase several other books to compliment this one that I've got already, next up from my ever growing library is about Frank Lloyd Wright with the "An American American Architecture" publication. So far I'm onto page five and it's already a fantastic read.
So where do I start with the Farnsworth house designed by Mr. Rohe, there's been lots of debate over this building and it's caused quite few of modern architects to get dragged in to the mix. Edith Farnsworth, a Chicago nephrologist, asked Mies at a cocktail party if he would design her a small weekend retreat on the banks of the fox river. After visiting and exploring the area he looked to build a transparent structure that would minimise the boundary between man and the natural world, something that seemed impossible at the time.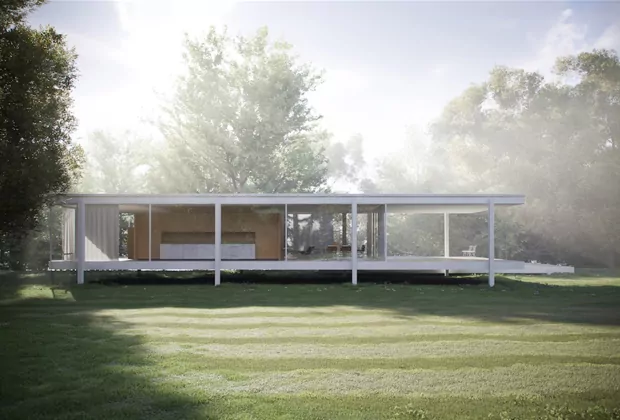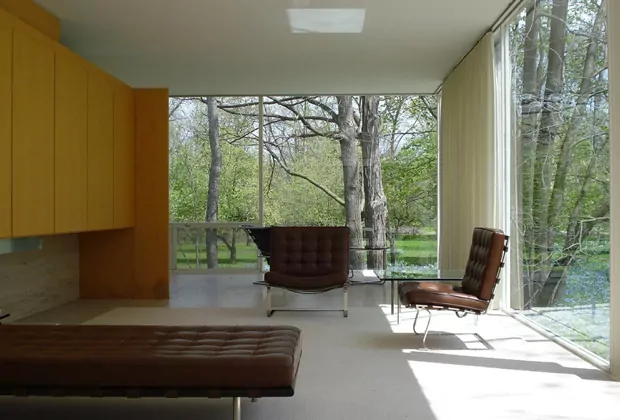 Giving Mies a budget of $40,000 and full creative control the project went ahead and the build started. This is where the controversy comes into play, Edith was very much charmed by Mies' quiet personality and they had a deep friendship which was brought together through common interests. As the project developed and Mies' vision expanded the expenses got out of hand, Edith's patience and enthusiasm waned. Some say she fell in love with the architect, others say they didn't see eye to eye and had a major disagreement, either way Dr. Farnsworth was bitterly disappointed by her house and she even took her disappointment to court. Such is so that other architects joined in on the fight as she took jabs at Modern architecture in general, particularly individuals like Water Gropius, Le Corbusier and other followers of the International Style.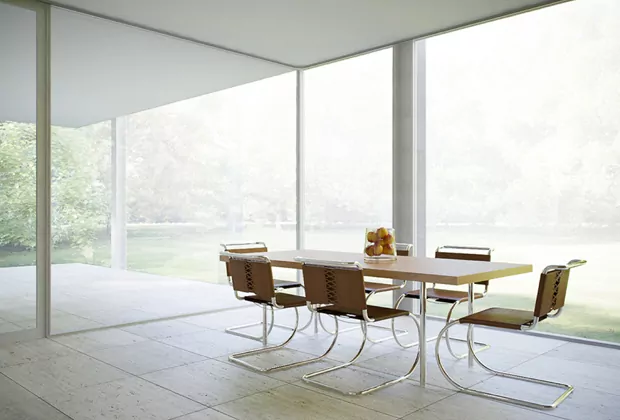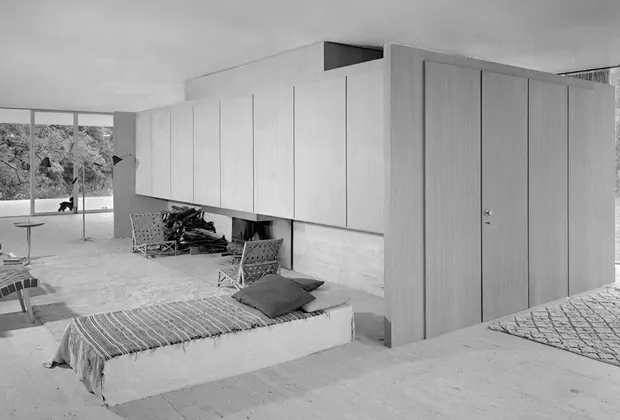 Obviously for the time period this building was riddled with problems, but the sheer genius of the unornamented Farnsworth house is obvious to see. It's timeless in every way and is widely praised as "jewel" and a "crystal", in my opinion it's more of an expression of an artistic vision or an idea, reducing architecture to almost nothing. Mies didn't create Farnsworth House to be an iconic glass box he wanted to create a space that intertwined with nature, where one worked together with it's natural surroundings.
Edith went on to sell the house to a British Lord in 1975, the Landmarks Preservation of Illinois and the National Trust purchased the building for $6.7 million in 2003. Today it's a museum and is on the most widely acclaimed 20th-century structures to exist. I hope you enjoy these images, particularly the ones below which show the original watercolour painting of the building and also the small model of the house built before the construction started. Many thanks to the Mies van der Rohe Society for the wonderful photography and imagery.