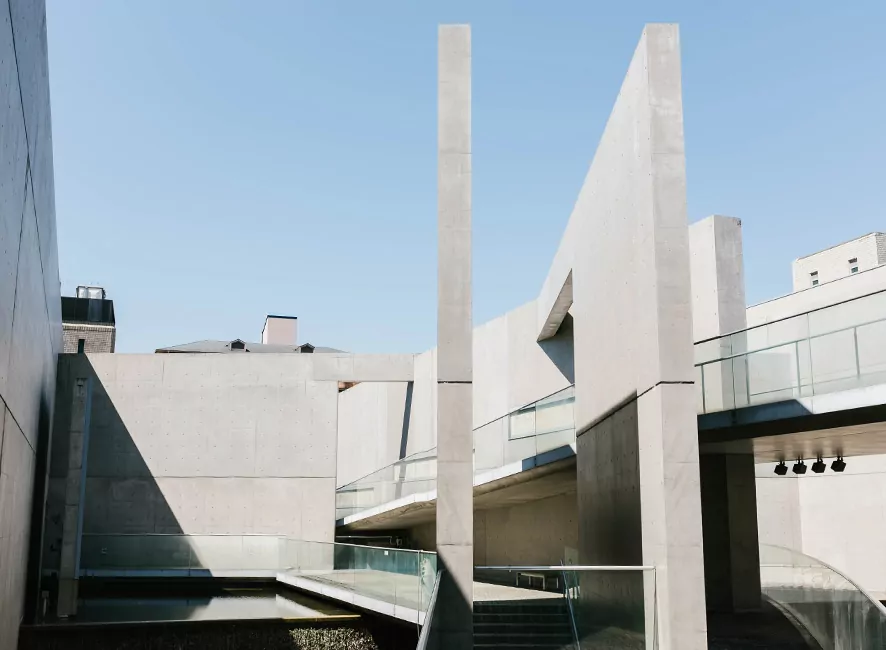 In Open Space – A Visit to the Garden of Fine Arts in Kyoto by Tadao Ando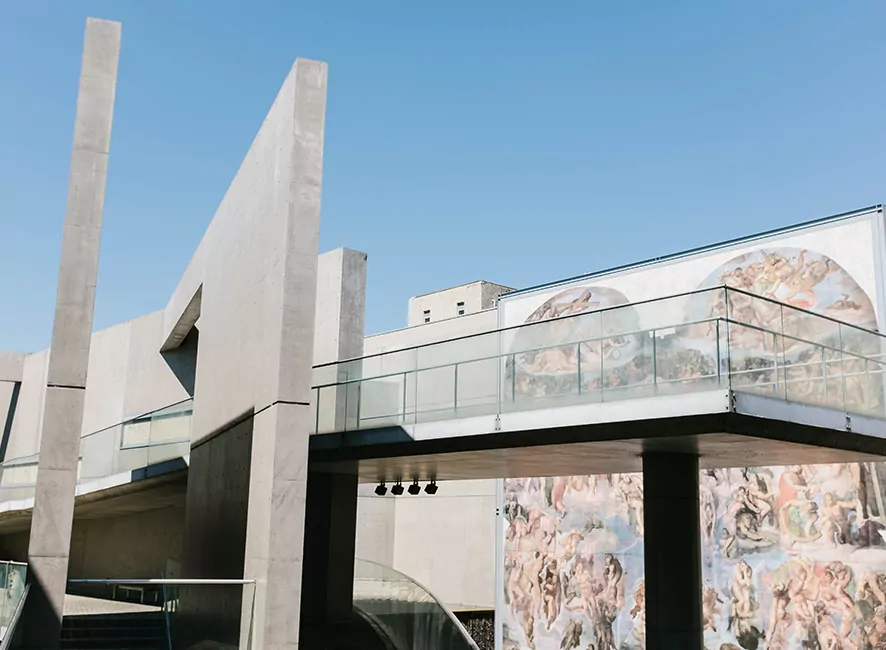 I'm an avid fan of architecture and have always admired the works of Japanese architect Tadao Ando. There's something about his monolithic concrete buildings that really play with my senses and intrigue me. For many his style might be seen as a little flat or boring, but I think the way in which he uses angles to create shadows and different layers in his buildings is quite incredible. It's only recently that I've noticed that he uses sound as a tool too, creating these large vessel like structures that reverberate and echo in what feels like a chant at a temple.
Adjacent to the Botanical Gardens in Kyoto resides the Garden of Fine Arts that was designed by Tadao Ando himself. He built this area with the intention of being able to appreciate paintings in an outdoor space. There are eight masterpieces on show that have been painstakingly reproduced by craftsmen on porcelain panels and placed on two different areas. The size of the artworks is impressive to see and made for a nice space to photograph thanks to the contrasting styles. It was also extremely peaceful to walk around since the water rushes past your ears and down the walls, this also being a key element and helping to add to the sensation of it being a spiritual place.
Even though Ando limits the materials that he uses his concepts and care for the site and what theme he needs to work around is always very detailed. Once you look deeper you really see the beauty behind these works and how they all tie together. I have plenty more Tadao Ando buildings to show off in a new series that I'm making for an OEN book that will be releasing in the summer, so you should see some of them crop up here when I get time to edit them. What do you think? Do like the angles, shapes and shadows that you can see here? I hope you enjoy them as I certainly had fun capturing them.
All photos by Mark Robinson