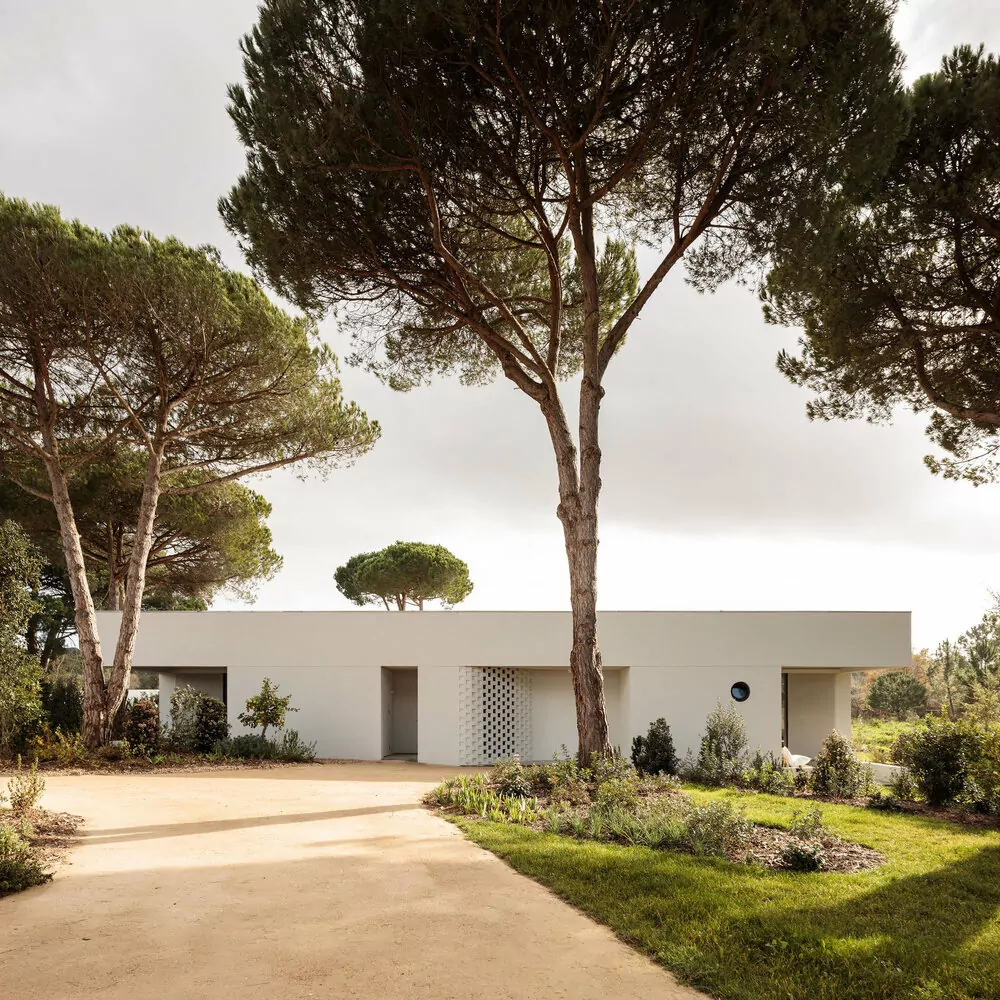 Unapologetic Simplicity – Casa Meco by Portuguese Studio Atelier Rua
I have always been attracted to domestic spaces that make use of large open-plan and communal areas. It is perhaps the airiness and unencumbered space which gives a sense of effortless living that I really enjoy. Casa Meco, designed by Lisbon-based Atelier Rua, exemplifies this idea of effortlessness and open living in a such a bold and unapologetic way.
Casa Meco is built all on the ground level, facilitating the idea that living spaces should feel uninterrupted and be easily accessible. Looking at the building from above, the floorpan is a perfect square and makes use of a centralised plan in which all rooms emanate symmetrically outward from the living room at its centre. The architects of Casa Meco use this geometry in playful way by creating squares within squares.
The house offers four large ensuite bedrooms at the corners of the square, with a private terrace for each room. The ceilings are tall – very tall – and feature floor-to-ceiling sliding windows that create a harmonious sense of spaciousness and bring in copious amounts of natural light.
One of the aspects that I admire about Casa Meco is its tribute to modernist architecture. Casa Meco seems to combine different features of modernist architecture, from Le Corbusier's functional approach of his International Style (form follows function) to Brutalism's emphasis on the bare essentials. The use of béton brut, the term coined by Le Corbusier in the early 1950's and translated to English as raw concrete, i.e. concrete that has been left unfinished and that has the markings and imprint of its cast, features heavily in Brutalist architecture and also in the interior of Casa Meco. The patchwork left by the formwork adds to the graphic quality and essential geometry of the space. Casa Meco posits itself as a serene countryside escape where functionality is at the core of effortless living.