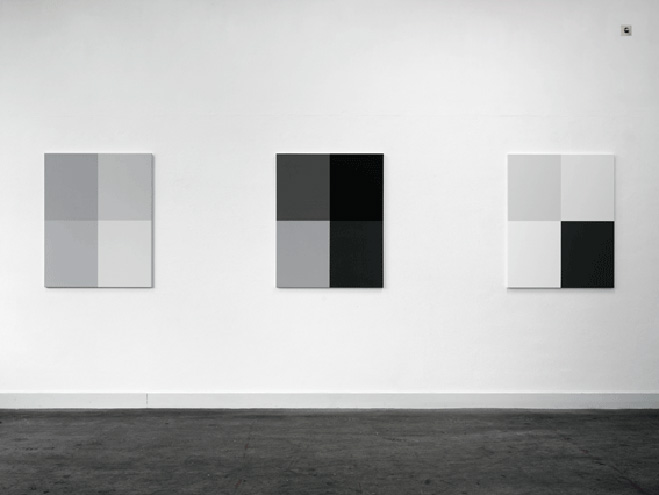 Art and Philosophy – Abstract Paintings by Arjan Janssen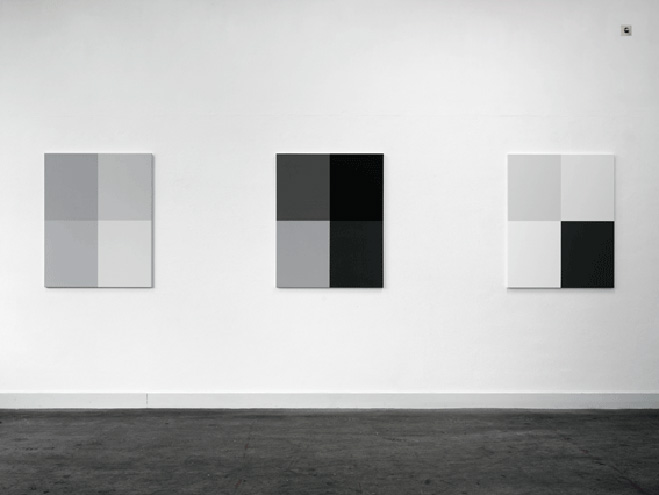 Oil on canvas, 100 x 80 cm, May 2008
Born in 1965, Arjan Janssen is an abstract painter from Eindhoven, Netherlands. I came across his work earlier in the week and I was intrigued by his artistic background, alongside the striking canvases and drawings that he produces. Artistically trained in his early twenties, Arjan then went on to study philosophy and has in some ways combined this thinking in to his own work. This combination of art and philosophy is an alluring one for me, as you often hear about artists work having philosophical meaning, whether it be a physical object or something purely decorative.
I think the misconception about abstract work is the fact that there's no deeper thoughts and emotions behind it, when in my opinion the stripped down art is often the most complex. I think both artists and the general public tend to react negatively towards minimalism for the reason that they're afraid to leave parts of the picture alone. Just like life, you have to strip back the elements and reduce to what is necessary. So for me these paintings by Arjan do have some philosophical meaning in the sense that they're an awakening. Living without the safety net of filling a page, the elements are distilled down from complexity to something calm and understandable.
Stepping back from the deeper meaning, it's obvious that Arjan's goal is to transcend any sort of 'style' and create something with longevity in mind. His arrangements, often muted and dark, alongside the balanced geometric elements placed upon the page or canvas, give the viewer the opportunity to step back in to the world of mystery. Maybe challenging the status quo is what they're all about, either way I find them visually appealing.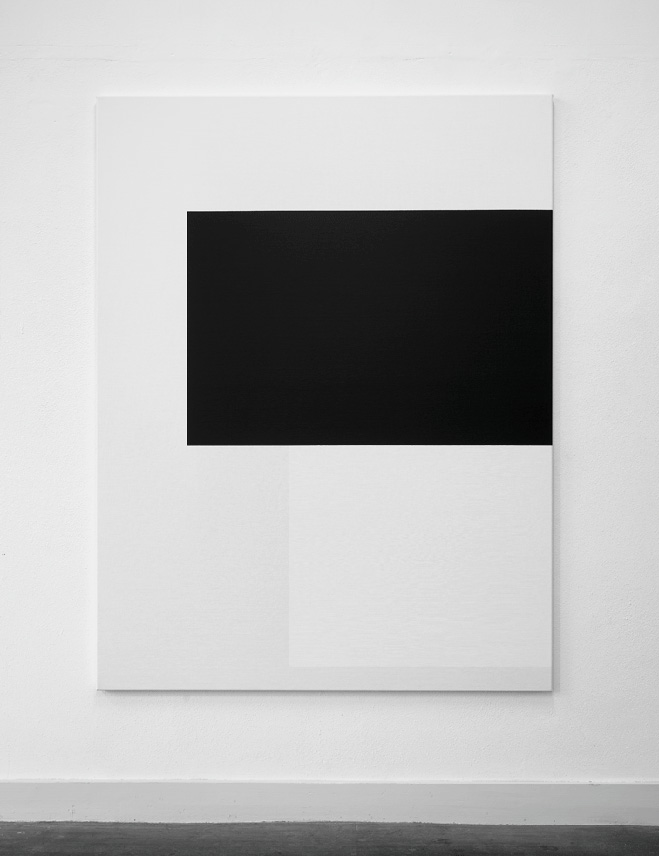 Oil on canvas, 170 x 130 cm, June 2007 (2)

Oil on canvas, 160 x 100 cm, February 2005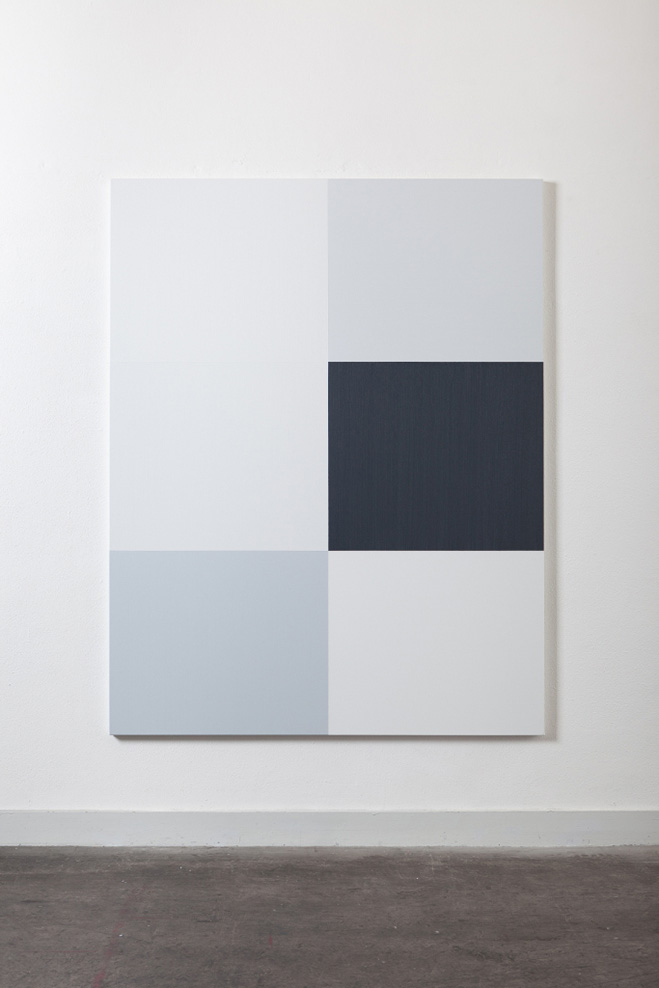 Oil on canvas, 180 x 140 cm, February 2010

Oil on canvas, 130 x 100 cm, February 2009 (3)

Oil on canvas, 160 x 100 cm, February 2005

Oil on canvas, 130 x 100 cm, February 2009 (1) (private collection)