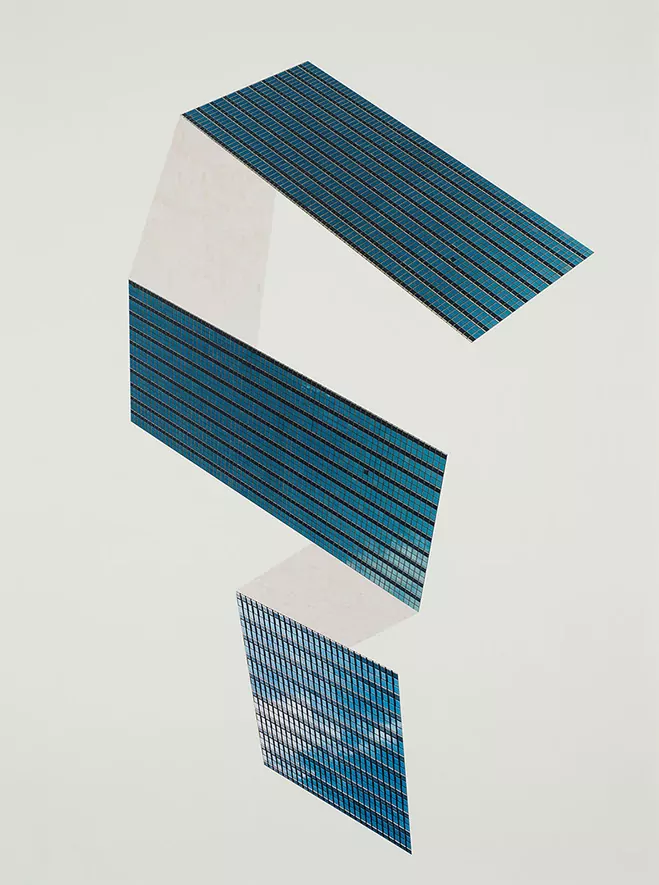 Buildings for New York City by Artist Katsuhiro Saiki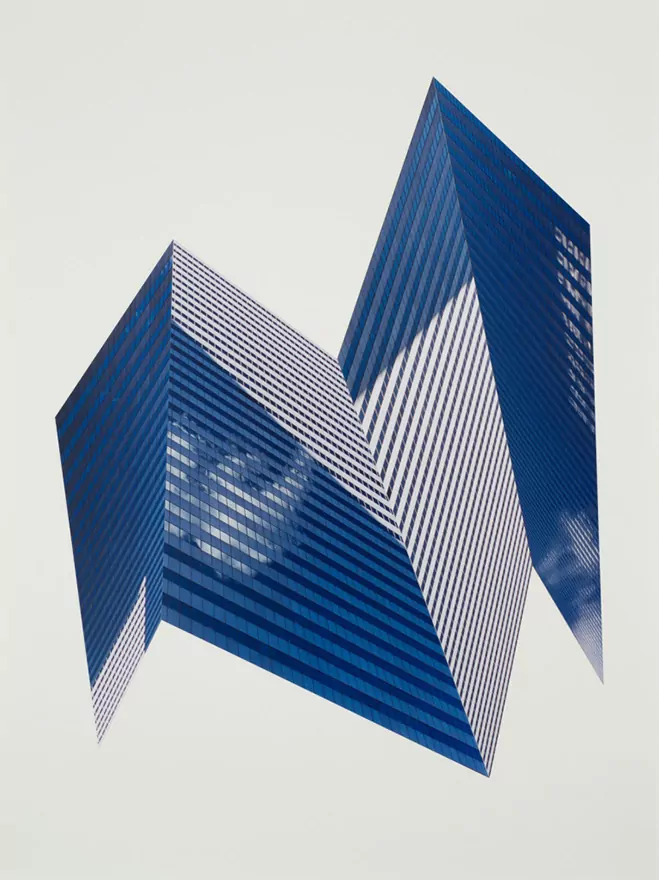 You often see creatives using modern architectural buildings as a source of inspiration in their work. I suppose I'm intrigued by this theme as all of our lives seem to be shaped around the idea of construction, as well as building blocks and grid-like structures. For Japanese artist Katsuhiro Saiki the theme of abstracting modern architectural buildings is less about appearance or shape, but rather to distance from reality itself.
Katsuhiro has been experimenting with this particular theme for many years now, and has already produced some sets of work that incorporate three-dimensional sculptures touching on the idea of perspective in everyday objects. In this series, titled "Buildings for New York City", he has reinterpreted photographic images of buildings by dramatically twisting and folding them in to shape. The effect is dazzling and leaves you unsure of what you're actually viewing, they're real life objects morphed into abstraction.
To challenge this notion of photography, Gallery Ho has put together a selection of work from Katsuhiro Saiki and Jennifer Williams for an exhibition titled 'Whirl'. Rather than depicting recognisable images of architectural scenes, Saiki and Williams explore the urban cityscape of New York by fabricating its form in distorted and fragmented images. If you're in New York this month I'd definitely pop-in to see these in person, maybe it will make you think twice about the physical dimension we live in, and how light can bend and push these objects in to something completely new. Enjoy.