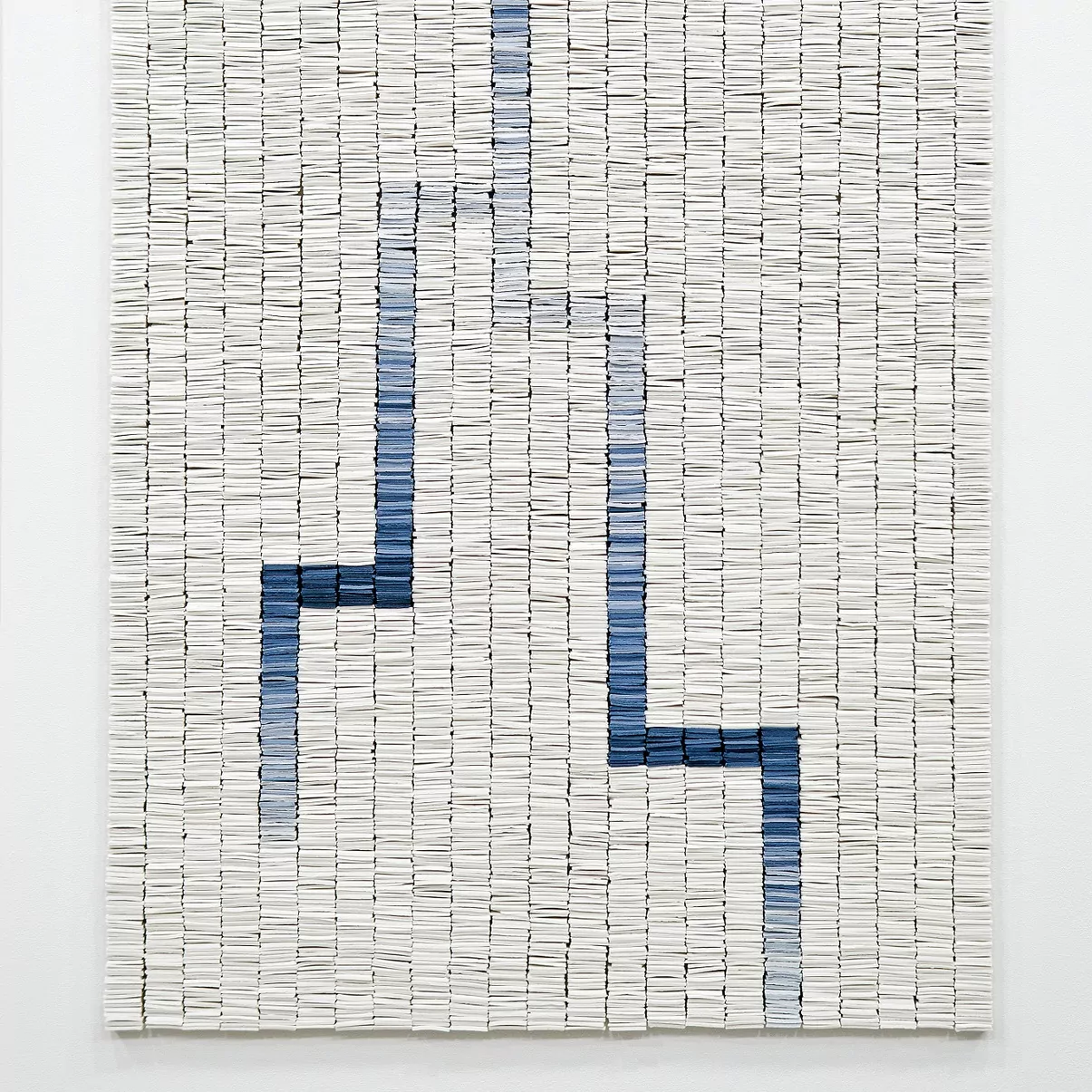 Cascade Through the Landscape – Ceramic Art by Lucas Ferreira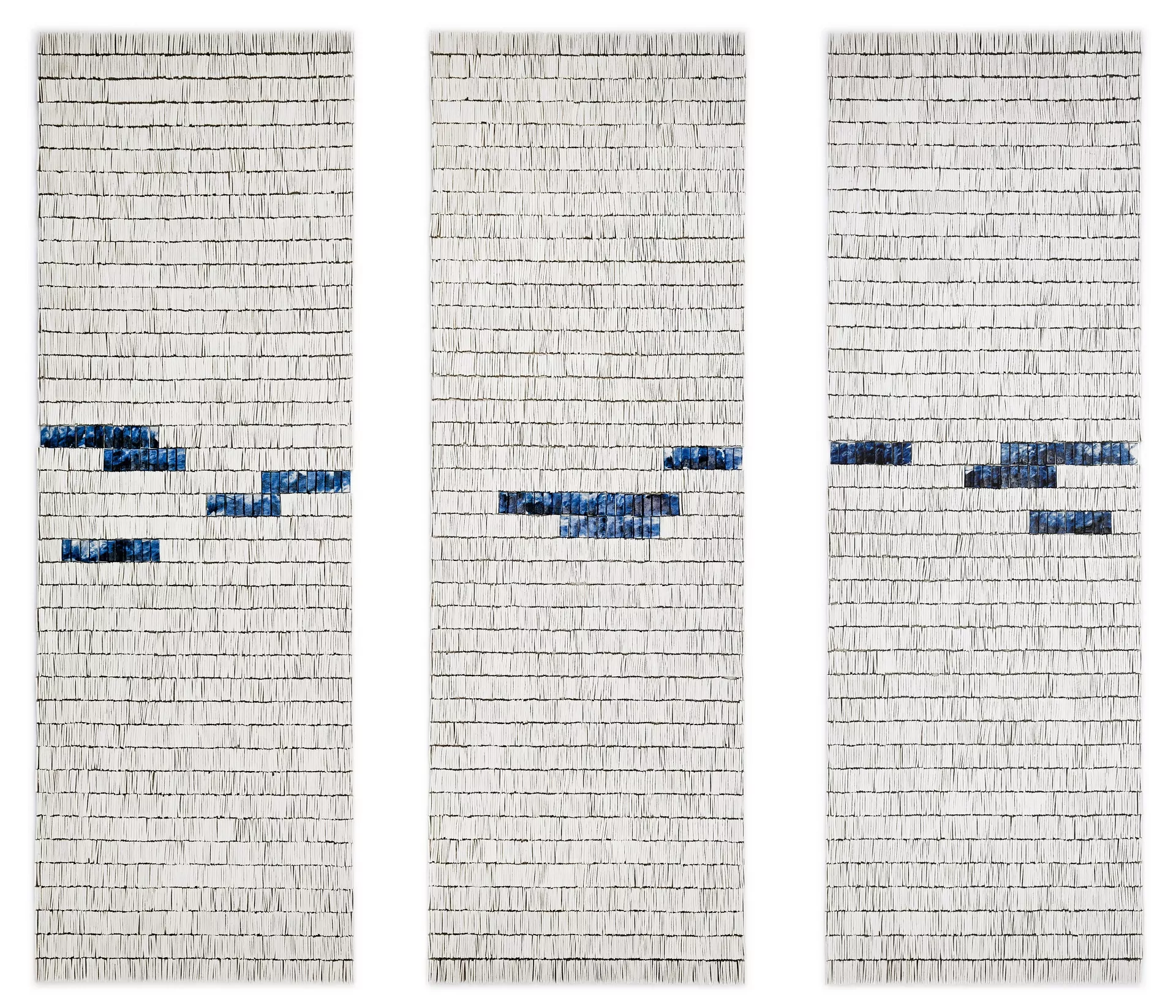 Minimalist, unique, and textural. These are just a few words that come to mind when viewing London-based Brazilian artist Lucas Ferreira's Landscape artworks.
Using small fragments of handmade porcelain, Ferreira is able to harness the unpredictability and irregularity of the ceramic surface, countering the natural material by arranging them uniformly and stacking them so as to repeat. This provides unexpected patterns that give the work a wonderful balance and simplicity.
While these are landscape pieces, it is clear that the concept is overall abstract. They appear as textured panels interrupted by geometric lines of colour. The overall appearance is simple, stark and nature-inspired.
Perhaps the most representative piece of his collection, 'Cascade' stands out for the lightning bolt-like blue lines that run though the neutral background. 'Blue Wilderness' could also be seen as another stand out artwork. Spanning three panels, each has box patterns highlighted in blue to create a composition that differs from one panel to the next. The overall effect is a scattered blue that creates a sense of vastness.
Ferreira's artwork is an exploration in modern design that incorporates geometrics and natural elements. His sparse use of colour and attention to detail makes his art stand out in a field of many.