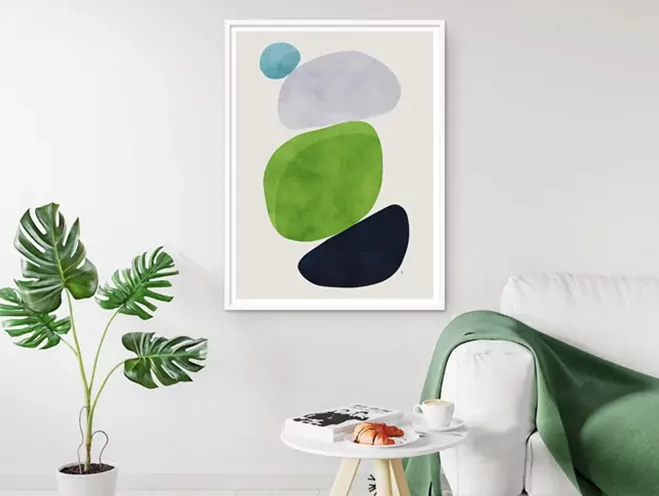 Colour Harmonies – Abstract Prints & Paintings by Artist Tracie Andrews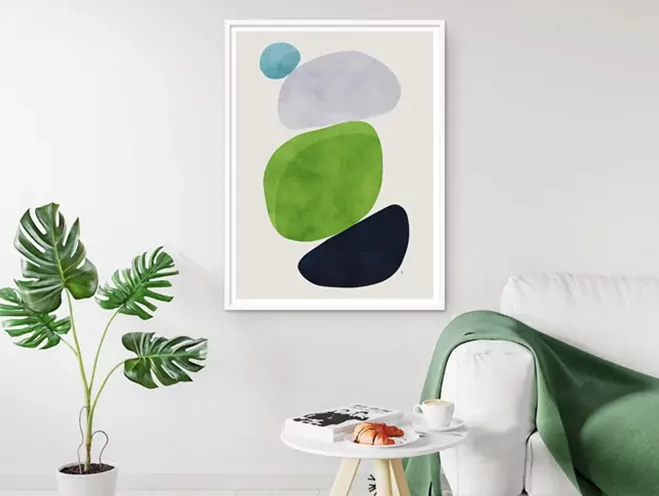 I'm always envious of those artists and designers who have a talent for layering colour harmoniously. There are parts of the process that can definitely be learnt, knowing which colours work together for example, but there's also a mysterious element to it that makes it a true art form just selecting colour alone. Painting has infinite colour combinations so seeing the work of British artist Tracie Andrews was a breath of fresh air as she has a great eye for knowing what shapes work with what colours to create stunning arrangements on paper.
Not much of surprise then that Tracie has a degree in Fine Art and has spent a lot of her time switching mediums, tending to explore new techniques that might be able to further advance her art. Her focus now, which has also become her trademark in a way, is her use of traditional methods mixed with digital techniques to create a minimalist range of paintings and prints that are always experimenting with composition to find how this balance plays out in a visual sense.
You can just tell from looking at her range that she has delved deeply and worked hard to create a unique style that's perfect for any interior space. This flexibility is what I like best. It's about reaching new audiences and in turn bringing forward the aesthetic and philosophy to a wider audience. I hope you like these and will support Tracie Andrews on the link below. You can also find a selection of her prints at Society6. Enjoy.