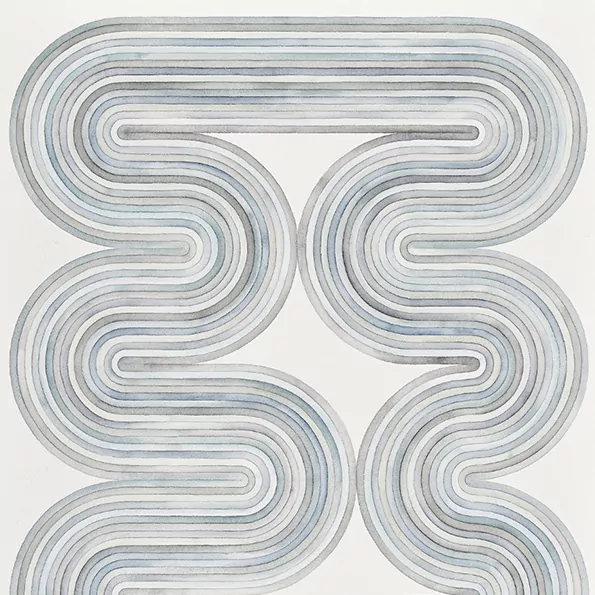 Experiments in Shape – Paintings & Prints by Serena Mitnik-Miller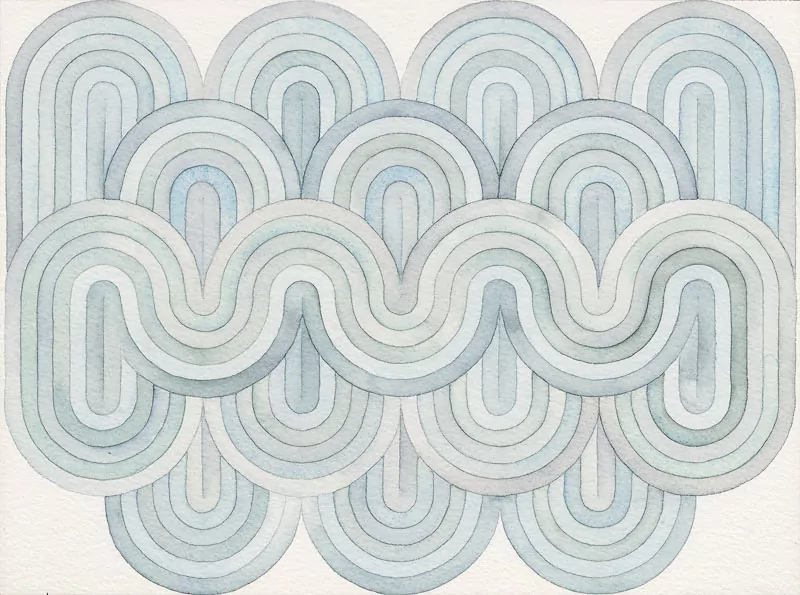 There's an interesting element to artwork that has repetitive elements. The effect on the actual artist is more of a meditation, putting order on a canvas that has so many possibilities in terms of colour and shape. A process of cleansing that's sure to give a sense of balance to one's mind.
The problem may come in translation. As the viewer stands away from the pieces, is there still a meditation? Of course, order can be seen even from afar. But does the overall concept carry over and what is the artist sharing with the world?
But aesthetic is more subjective and spiritual than anything. It's not clear why something works. It just does. And that's a component difficult to explain to anyone not creative in mind. Why do the paintings of Mark Rothko or Agnes Martin, even prints by Sol LeWitt, endure today? There's a visual sense of aesthetic beauty that can't be explained easily.
So when I saw these paintings and prints by California-based Serena Mitnik-Miller I had similar feelings. Scrolling through her portfolio it's easy to see the different patterns that she has built upon, exploring multiple variations of the same shape and line to see what's most aesthetically pleasing on the eye.
It's this action of reduction that is so satisfying to see. Using watercolour on paper, the compositions are interconnecting and I definitely felt something natural radiating from them. Maybe even Aztect or primal. So it makes sense her work are impressions taken from the natural environment and often become symbolic permanent points of reference that Serena works from.
As I consider these works by Serena Mitnik-Miller, it struck me that the work doesn't have to be for others. The work is for ourselves. We have to move from a genuine point of inspiration and expression, and in turn if that inspires others, so be it.