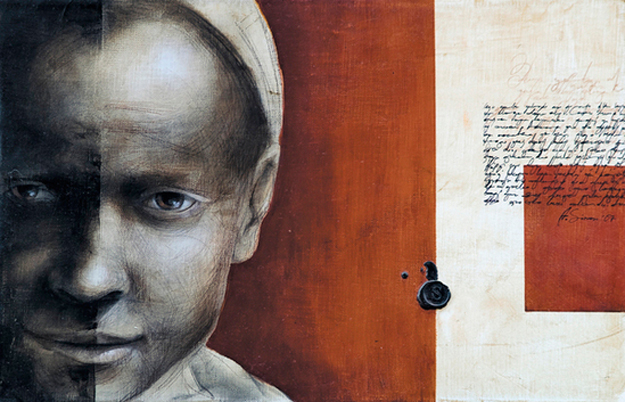 Fallen Angels From Simon Apostolski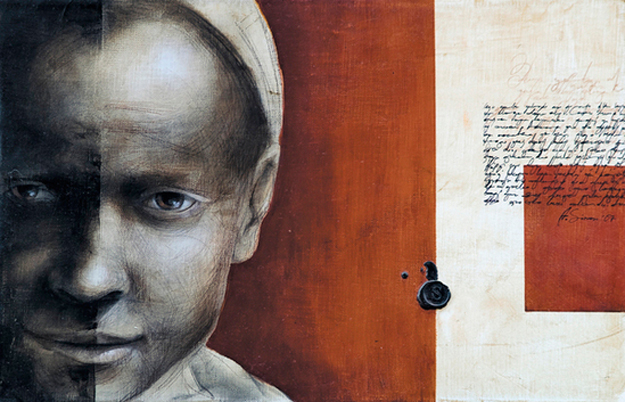 Stunning series of crafted portraits from Macedonian Fine art creator Simon Apostolski, Fallen Angels is a poverty inspired project and it is refreshing to see such a big issue at the heart of Apostolski's work. Simon is a young artist who elaborates his considerations very concisely, thoughtfully and consequently from one artistic style to another, allowing him to adequately outline the esotery and trajectory of his artistic commitment, as well as his conceptual viewpoint.
The detailing and coloration in these artworks is fantastic, you can see the skill and craft gone into creating these pieces, the range in textures when looking at each piece stand alone brings out the individuality of the separate characters to great effect. Simon graduated from the art academy in Skopje Macedonia in 2005 and spent two months in residence of the cite internationale des Arts, Paris.
He now currently resides in a studio shares with another artist and painter Kostantin Kacev. Hopefully we will be able to see some collaborative work from the pair of them in the future, right now Simon Apostolski doesn't have too much work online but for more views of his work head over to his personal page, which is linked below.
Find more from Simon Apostolski here