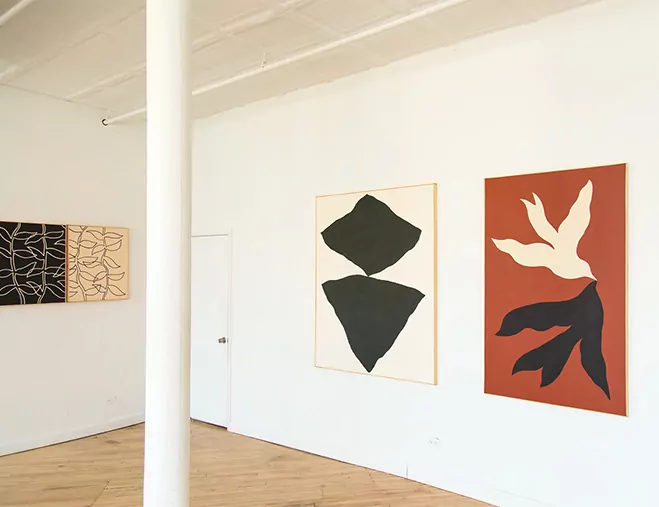 Freedom Through Shape – Abstract Paintings by Artist & Designer John Zabawa
It's interesting how modern day artists have changed and altered the way in which they are seen by the public. I think past artists could be more stand-offish, but these days artists are doing all they can to get their work seen online, whether that be through working with different companies or on their social media accounts. I personally like John Zabawa's approach, a graphic designer and art director currently working in Los Angeles who has been able to connect with a number of brands and keep his overall identity and style intact.
At first I didn't know John was a graphic designer, but it makes sense now that I think of it, he uses strong bold colours and graphical representations in his work that any designer would be proud of. I suppose his works could be considered Matisse or Picasso inspired, but I just like the way experimentation and creativity flows from his work. He has a particular style that I can't quite but my finger on but really like.
So I decided to pull a number of images from a recent exhibition that took place and some other paintings that are part of his portfolio. I think you will like his sense of creativity and the freedom in the shapes that he paints. Overall great work and I can't wait to see what else he produces in future. Enjoy.