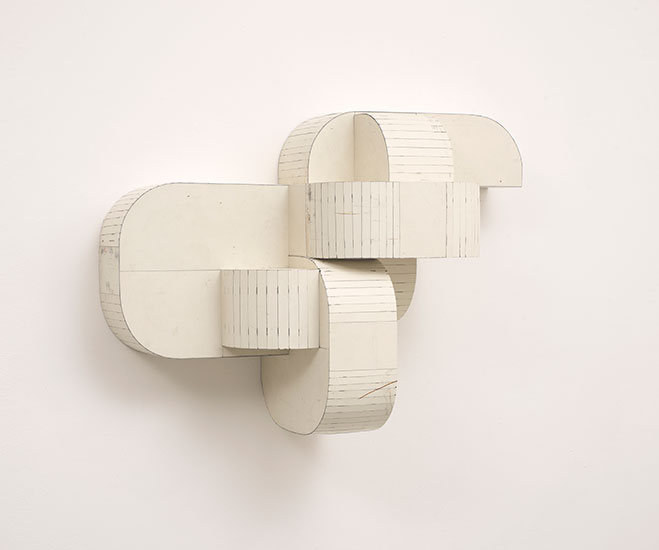 Minimalist Belief Systems – Sculptural Works by American Artist Ted Larsen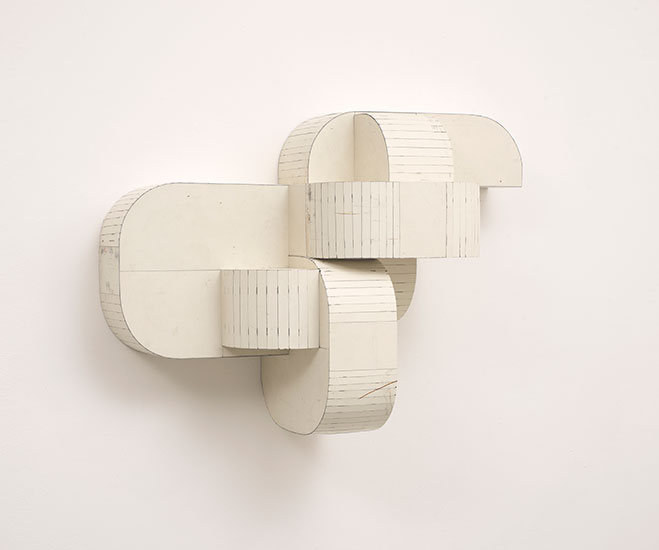 I think there's something about minimalist art or design that gets a bad rap. It really has been diluted to the point that there's often a bad image associated with it. In my opinion all artists can go too far and tip over the edge, but we need this addition and subtraction to take place in order to create clarity in the concepts found within art and design. To say that it lacks substance and has no foundation in creativity is not a positive output.
For this reason I was inspired by the work of Ted Larsen, an American artist who has been supplying commentary on minimalist belief systems and the ultimate important of High Art practice. Interestingly, since 2001 he has been using alternative and salvaged materials to create artworks that challenge these beliefs and offer an unusual balance between simplicity and something more imperfect through material and texture. For example these new works seem solid but also fragile.
Seeing Ted's work leads me to believe he is both a craftsman and an artist. Of course, his works are not exactly functional in a sense, but they serve a purpose of intriguing the viewer and offering a creative output that the artist can explore and transmit to us. I hope you like these pieces and will view more on his website linked below. His website is nice to experience as it matches his work nicely. Enjoy.