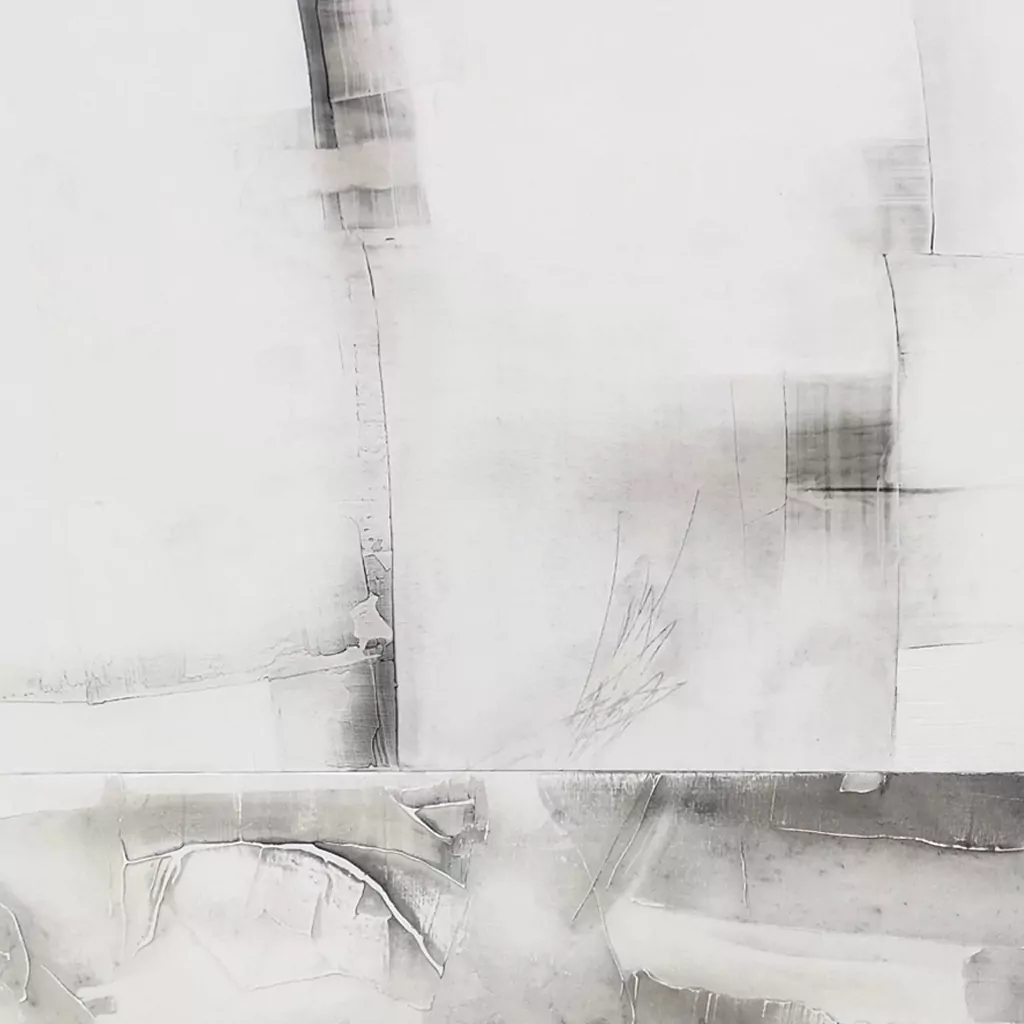 Movement & Texture – A Selection of Abstract Art by Ninos Studio
Nature is so alive with colour, form and texture, it cannot help but inspire us. Artists Johnny and Ashleigh Ninos from Ninos Studio are particularly inspired by movement and the textures found in nature, helping them to craft their collage-like art collection. They use a combination of different materials and the contouring of expressive brushstrokes to display the roughness and smoothness of textures found in the natural world around us.
Ninos Studios' art collection features works made with a focus on minimal compositions combined with a refined colour palette. This allows the different textures to become more prominent. Just like in nature you often need to look carefully to see the subtle shapes and patterns rather than look at the object as a whole, the same is true with this collection; You need to take a deeper look to see the beauty in the detail.
The artworks are abstracted, however, the colours used allow the pieces to bring about a feeling of calmness. It's also interesting to look at each piece from a different angle to see something new – similar to everything found in nature. The white-on-white pieces also have an interesting feature: the different textures mark the transition from subtle to bold light and shifts through space throughout the day, resembling light the sun's natural passage.
Johnny and Ashleigh's artworks are ideal for residential and commercial spaces with clean, modern interiors. These pieces can easily be displayed on its own as a centrepiece or paired together to create a beautiful art collection on a clean wall. Each piece is unique, though the colours and styles used allow almost any two to be paired perfectly together too.
Ninos Studios opened its doors in 2018 in Manchester Center, Vermont, out of the passion and love for creating well-crafted objects and art pieces. Today, the artistic pair collaborates on jewellery, objects for the home and art collections. With practised hands and equal value placed on form and function, the pair strives to produce designs that are as loved by their owners as they were during the design process.