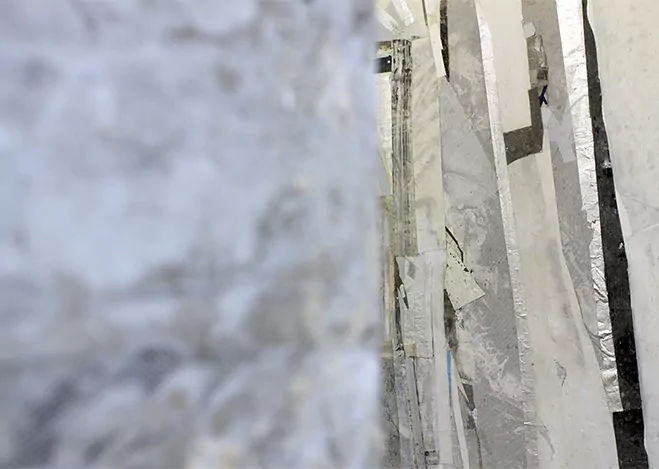 Subtle Textures and Tones – Paintings & Sculptures by Ryan Wallace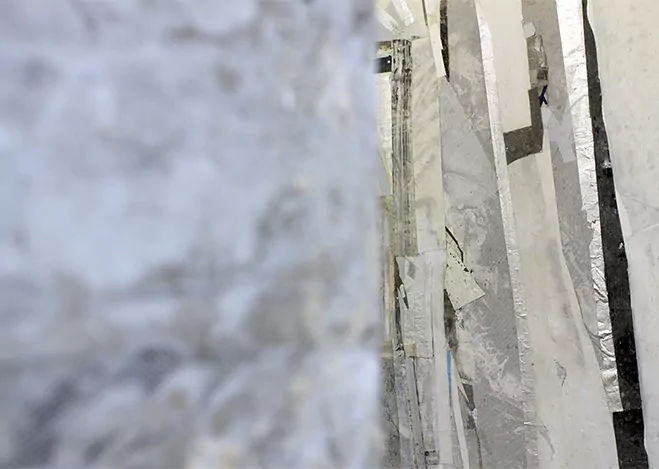 I've been hunting high and low for work that has different textures and raised surfaces. It's been a little while since I picked up on this theme, but it seems to become more and more prevalent as time passes. Especially considering the amount of time that I've been experimenting with clay, I think it's particularly relevant to this medium, as the wall texture and surface pattern on a vessel can really make a difference.
I think that's why I was attracted to the work of Ryan Wallace, an American artist who lives and works in New York. Although more main stream compared to some of the other artists that we showcase here, I was drawn in by his skills at manipulating different media, using a number of materials like like oil paint, enamel, ink, graphite, PVA, and Mylar, as well as more obscure materials like automotive tints, one-way mirrors, and construction materials found around his studio.
Online I read about the "meditative qualities that fluctuate between angst and serenity" in his work, I can definitely see this. From afar they cultivate different feelings to those up-close, the grey pieces seem like concrete with subtle colour tones, but when viewed in more detail there's certainly an expressive nature to the work. Anyway, I'll let you make your own assumptions on the pieces, and also let you go on and explore his artwork in more detail. Enjoy.