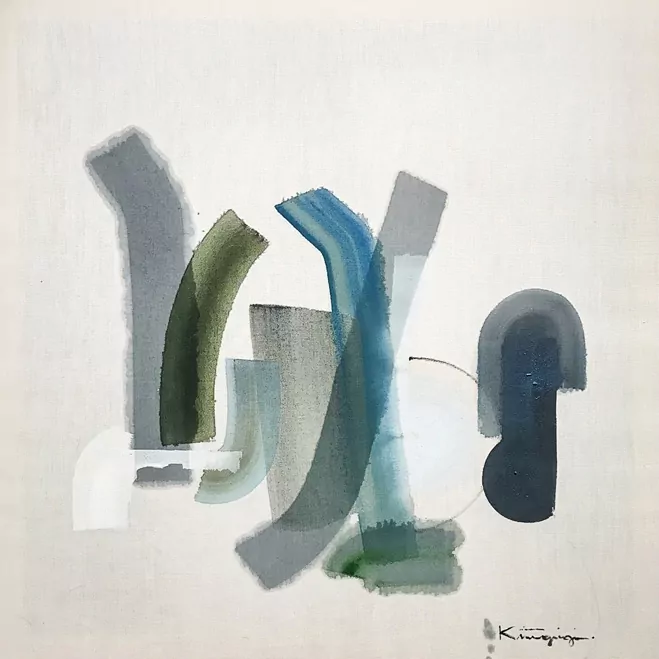 Unified Aesthetic – Paintings by Laura Naples & Kristen Giorgi of NG Collective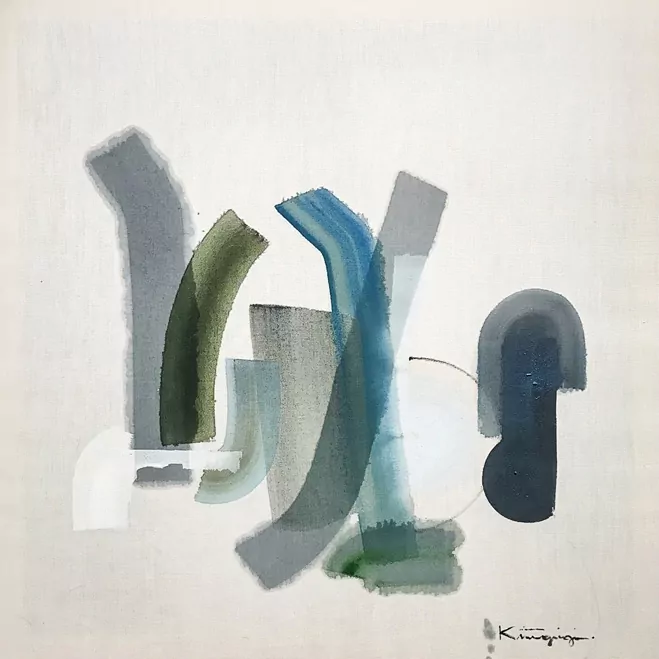 It's interesting how people are drawn together naturally by their interests and their levels of morality. You often find that creative people tend to be concerned about freely, maybe even outside of the societal norm. This is one of the reasons why I was intrigued by this work by NG Collective, consisting of two artist sisters named Laura Naples and Kristen Giorgi.
As a sibling you can sometimes shy away from taking inspiration from other family members, but Laura and Kirsten have embraced their connection and have decided to create a conversation between the two styles present in their work. Both are working in an abstract and figurative style, and even though they work independently they regularly bounce ideas off one another and have an ongoing conversation about their art. This perspective is really intriguing to see and is very rare to find in the world of art, thus I wanted to highlight their work here today.
Although fairly simple and abstract in style I liked some of the hidden details in the paintings. For example the strokes of painting that open up and paint flows out, or the textured brush strokes and paint drops that you have to stare at to see. But overall these works have a clean aesthetic that's easy on the eye, so I hope you will go on to their website to read more about them. They certainly have a nice array of work on offer. Enjoy.