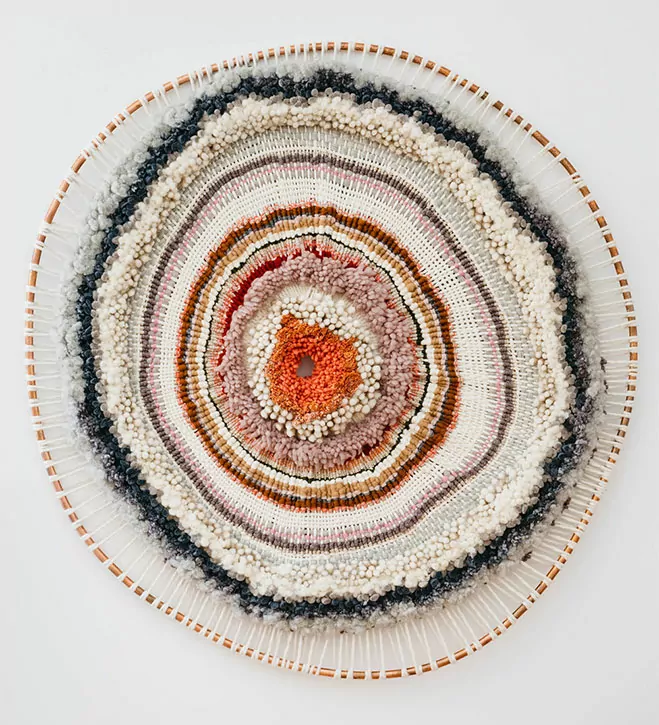 Weaving for Balance – Textile Artworks by Australian Fibre Artist Tammy Kanat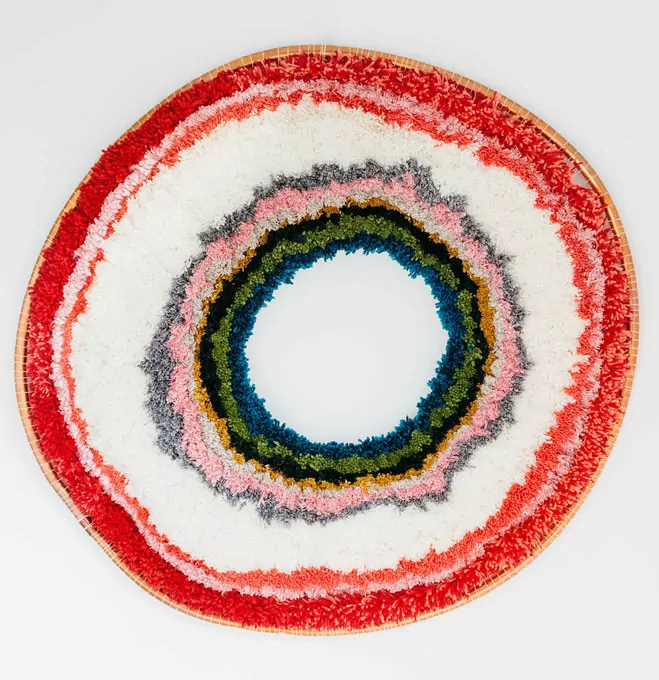 It's interesting that when you're stuck in a rut creatively often the most indirect form of consumption, usually something unexpected, serves as a base in which you can spring from. Obviously you have to notice it and absorb it, which is why I was really intrigued by the work of Australian fibre artist Tammy Kanata as her work serves as a reminder that we should look out of the "box" to learn about pattern, colour, shape, and also craftsmanship.
Tammy's journey actually began in 2011, when she enrolled into the highly reputed Australian Tapestry Workshop to learn the craft of tapestry weaving. This is a place I visited in Melbourne a number of years back and photos of my trip can be seen on my personal blog. It's such an inspiring place to visit and shows how the art of weaving can be taken to a new level and elevated in a contemporary setting.
In many ways Tammy has continued this mindset and has since honed her craft and is now producing exceptional works that play with all the senses. Visually the colours pop, at the same time there are scattered colours and unusual layering that gives the pieces a unique look. Throughout there's a balance that can only come from constant reiteration, grinding through and finding what works and what doesn't. I applaud Tammy for her work and hope you will check out more on her portfolio below.