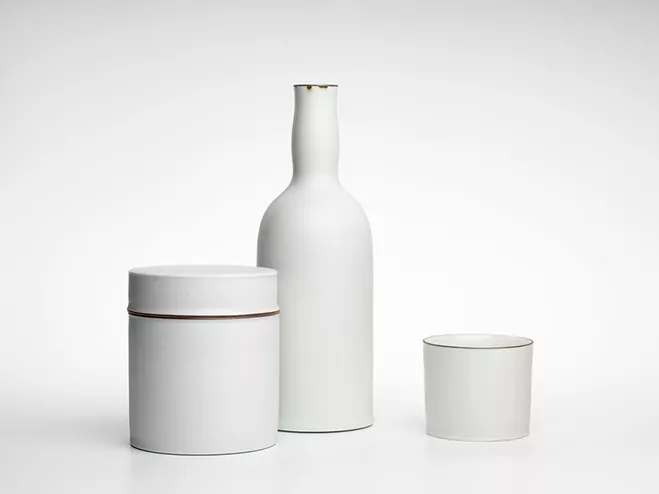 As They Begin To Age – Reduction Fired Porcelain Works by Kirsten Coelho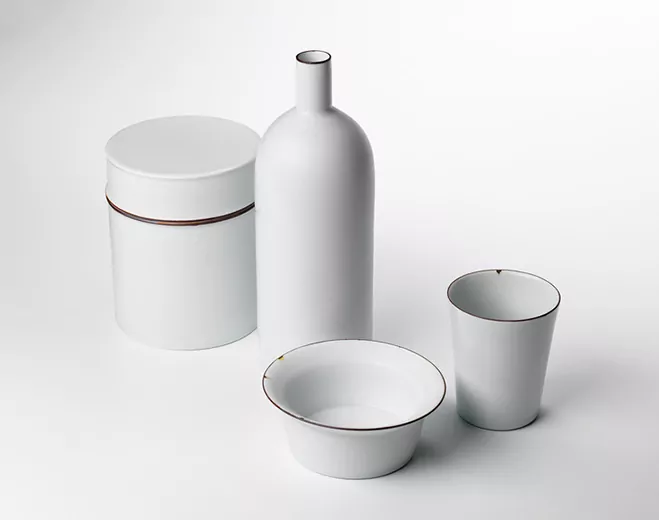 I've took it upon myself to design and make my own selection of ceramics for the shop. It's been a long process but I've enjoyed getting off the screen and making something physical, it's very rewarding. So for the past 3-4 years I've been focused on learning the techniques and skills to make some pieces of enough quality, but now it's all about the glazing and what I would like from the series itself. Keep your eyes peeled for updates on my progress.
One element that I've noticed across all of the craft that we stock is that the pieces are very refined, but they all seem to have some sort of twist. I think Australian ceramicist Kirsten Coelho really conveys this in her beautiful porcelain vessels, where she's able to create such simple looking shapes that have an element of ageing seeping through the glaze (mainly seem on the rims here).
This is interesting as it makes me ponder her intentions. Does it reference the pottery traditions, or the ageing process in general and how it collects memories with time? I personally love the fact that they're a twist on a traditional form and offer something really contemporary but striking at the same time. I'm sure you'll agree that they're quite beautiful, more like this can be seen on her website linked below. You won't be disappointed.