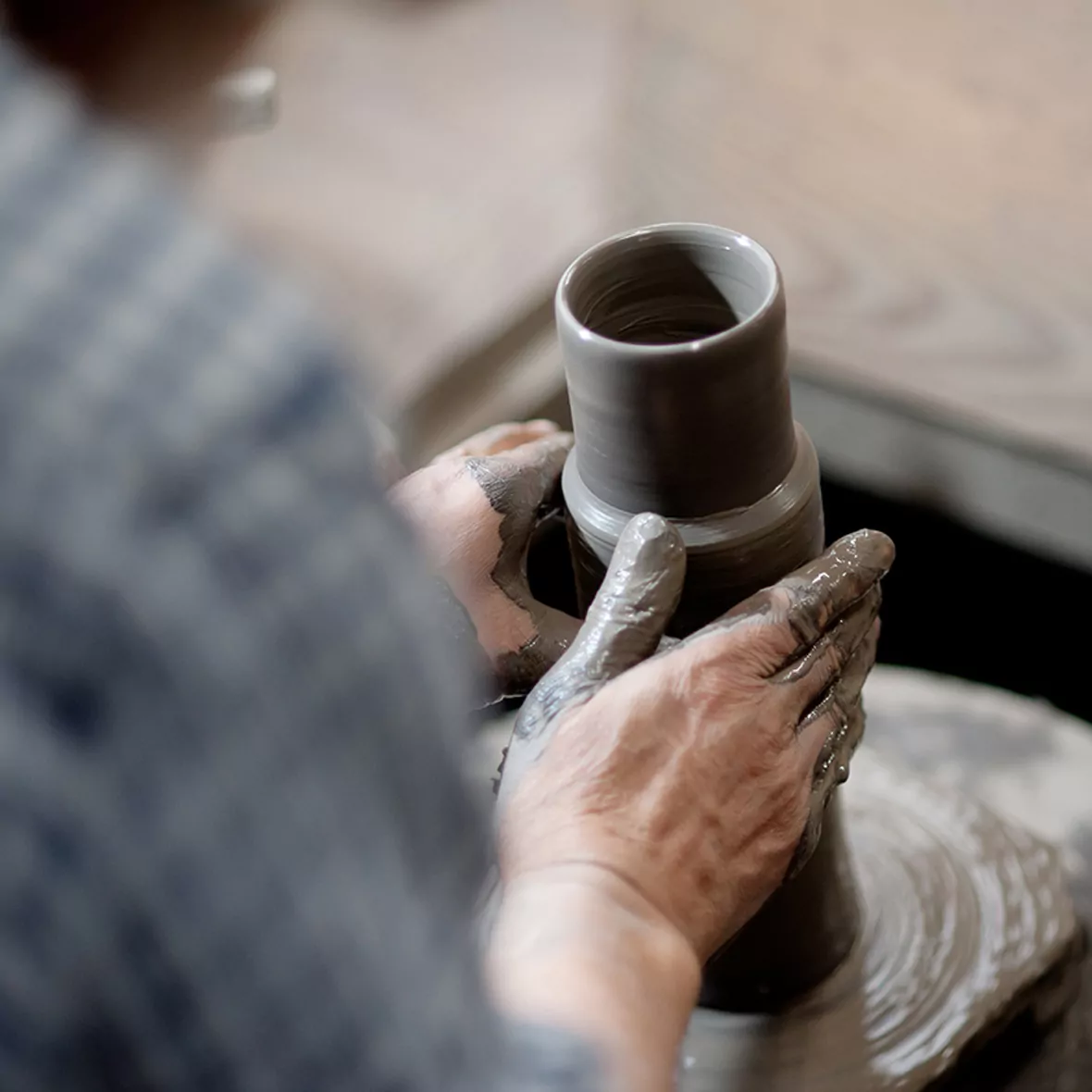 Elevate Your Drinking Experience – Hiiro Water Carafe by DAIKURA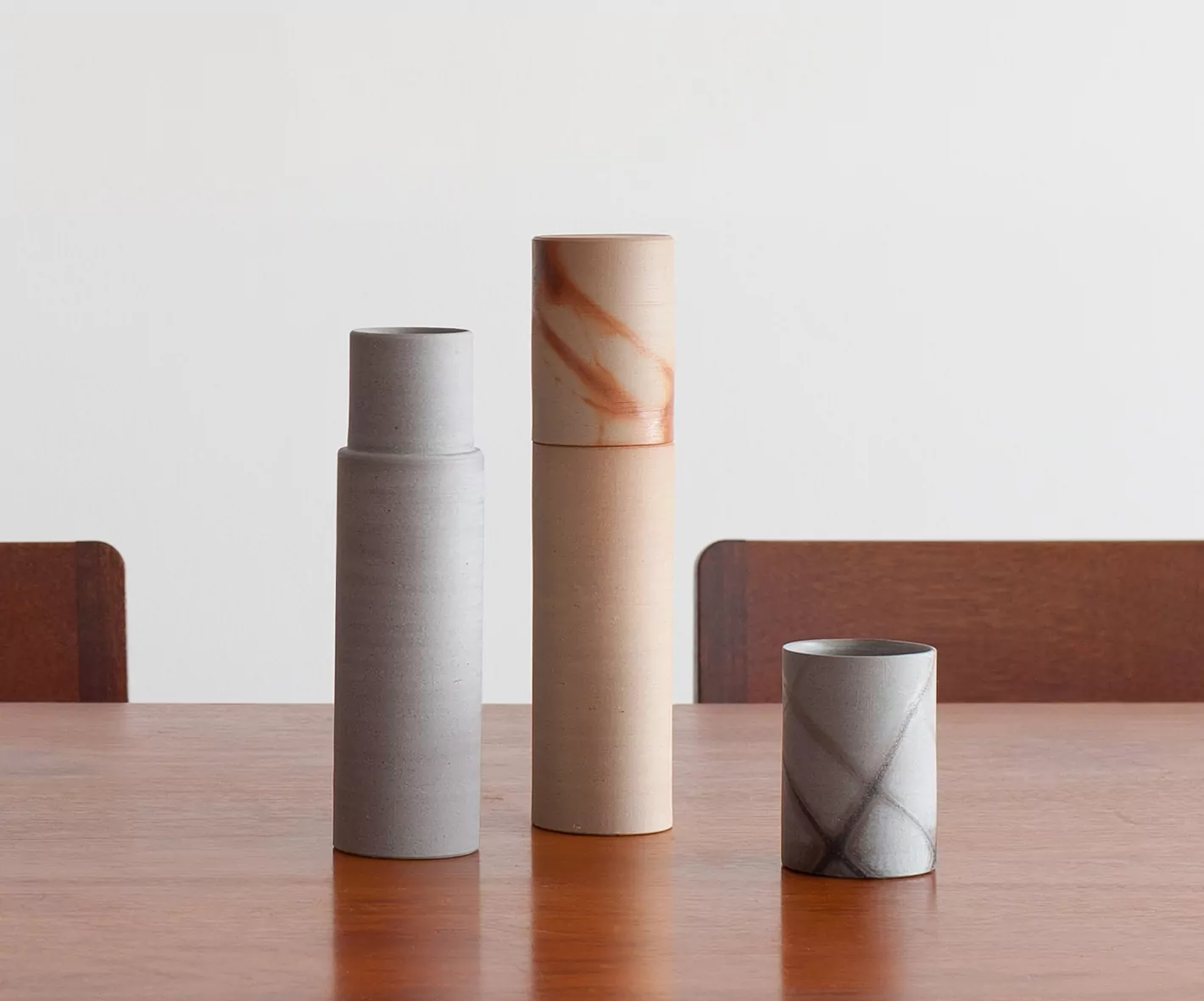 A water carafe can be as elegant and luxurious as its design allows. Designed by Shizuka Tatsuno and executed by Dakura potters, this Hiiro water carafe takes the drinking experience to the next level with a unique style that enhances the taste of the water it contains.
The first thing you notice when gazing at the carafe is its stand-out shape and coloration. The perfectly cylindrical carafe tapers at the top to accommodate a covering to be removed for easy pouring. Once removed, the covering doubles as a cup.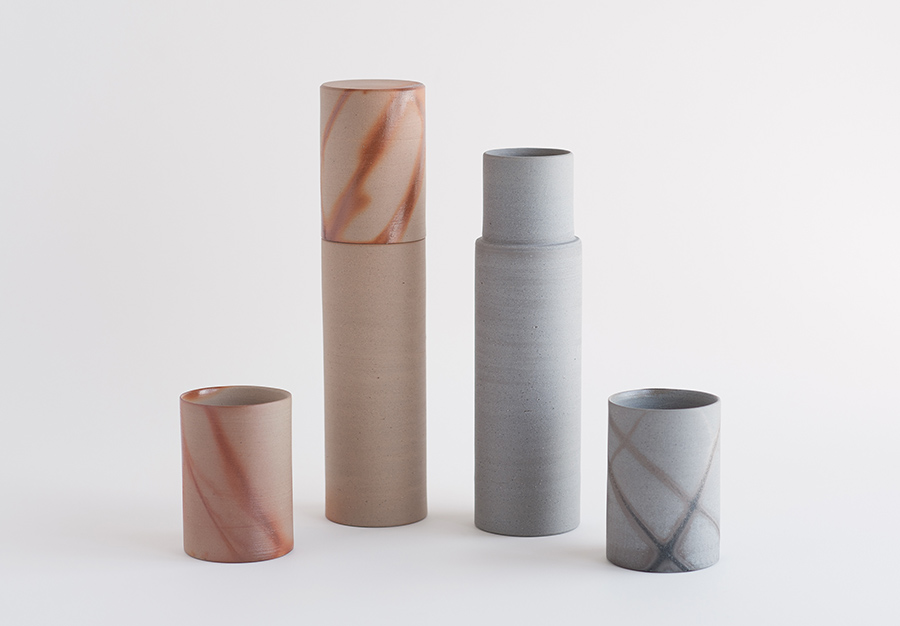 The carafe comes in gray and red varieties and each features darker and lighter shades that blend to give it a natural feel.
But more than the appearance, the material used is what truly sets the carafe apart.
Bizen ware is a type of Japanese pottery traditionally from the province of Bizen. It has been used as a popular stoneware for over 1000 years. The kiln used for firing the material is glaze-free and no paint is applied.
The result depends on the conditions inside the kiln. Therefore, the surface pattern and coloration are unique results of the technique of spreading rice straw.
On another level, bizen is also said to provide the very best taste conditions to water. It is said that just leaving the water in this carafe for 24 hours can give it a mellow and delicious taste that takes it to the next level.
When featured on a table setting, the carafe provides a style of modern minimalism that complements both contemporary and nature inspired looks. It is well paired with fine china, earthy pewter or edgy stoneware dining sets.
The carafe's luxurious appearance elevates the drinking experience in a way that makes it more pleasurable taking it to an almost ceremonial level. And with each drop tasting its best, it changes the face of hydration for those who use it to enjoy their water. Which color will you be adding to your dining ware collection?