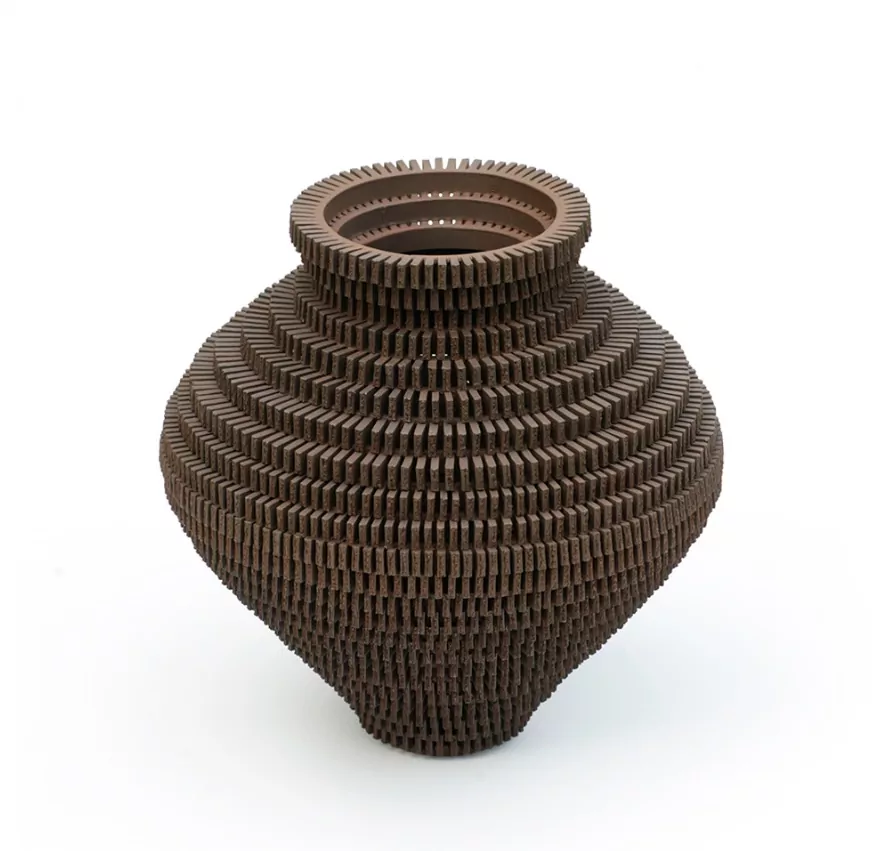 Laps of Time – Ceramic Vessels by Korean Artist Bae Sejin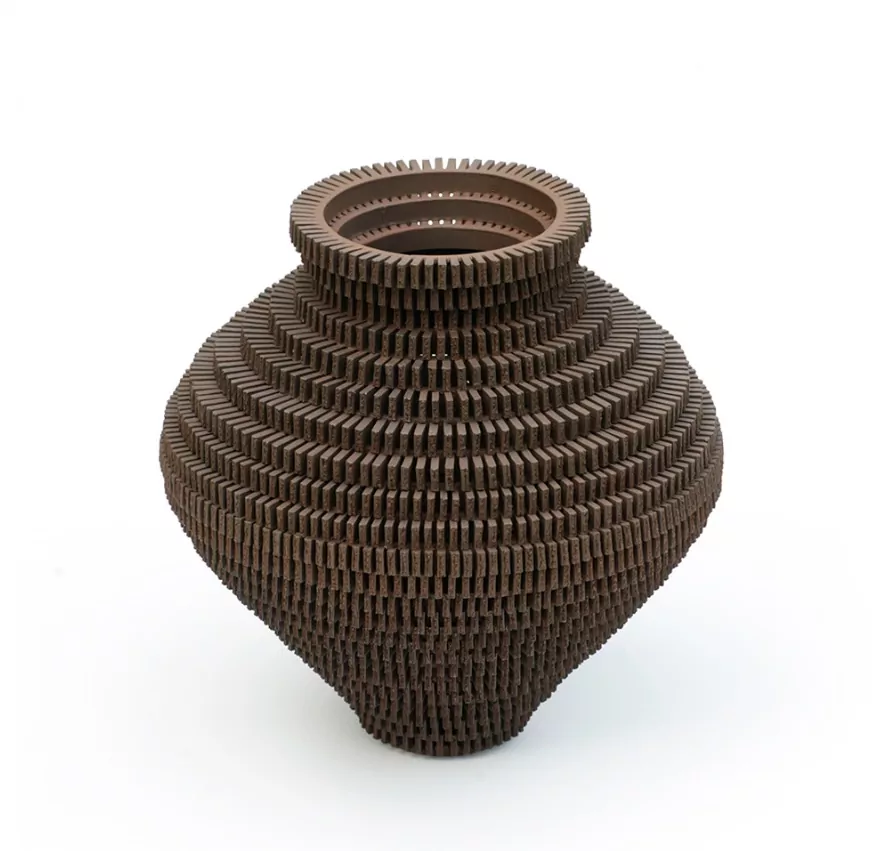 How stunning are these ceramic vessels by Korean artist Bae Sejin! Just wow. The textured blocky exterior is so unique. Delving deeper in to Sejin's work left me mesmerised by the different types of inspiration he has as an artist and how this led him to his current series consisting of blocks stacked with small gaps in-between.
If you browse Sejin's portfolio you will see him reference "Waiting for Godot". The title comes from a play by Samuel Beckett in which two characters are waiting for so called 'Godot' but he never actually arrives. For Sejin, the clay contains the time of duration, repetition, transformation and circulation. The artist sees himself in harmony with the material and action as time passes. With each block stacked one by one, Sejin phases out time and the methodic nature of construction becomes a meditation.
This is especially poignant for me, as anyone will know who has a passion that they can get lost in for hours. I am inspired that Bae Sejin has made this part of his concept and in turn has crafted these stunning works of art. He really is sharing the positives manifested from the creative process, and in turn inspiring others like myself to partake in my own production and pass this message to the wider world.