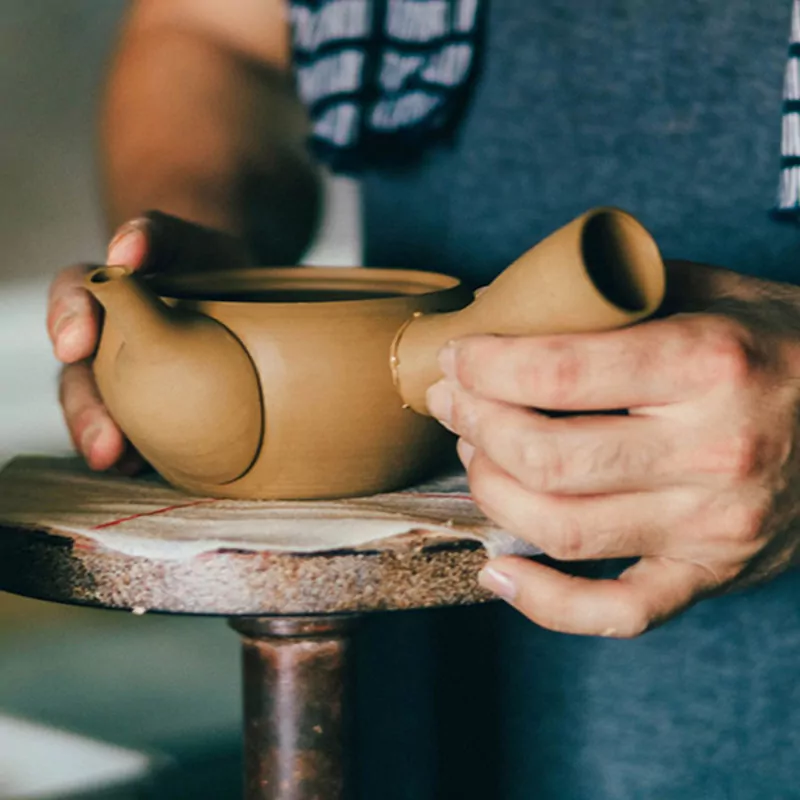 New Feature – Inside Japanese Ceramic Workshop Nankei
Today we release a special feature showcasing the work of Nankei, a ceramic studio based Yokkaichi, Mie Prefecture in Japan.
Initially founded as a producer and seller of clay approximately 80 years ago, Nankei dug and refined a special white clay for the local Taisho-yaki pottery and also a deep red clay. This iron-rich clay has become the basis for the iconic black Nankei teapots that are now a staple in their collection.
There's some interesting history behind this pottery. It's also nice to see inside the workshop and get an idea for the techniques used to make these wonderful works. Nankei's works are now available for purchase in our shop.
Click here to view our feature on Japanese ceramic studio Nankei ⟶