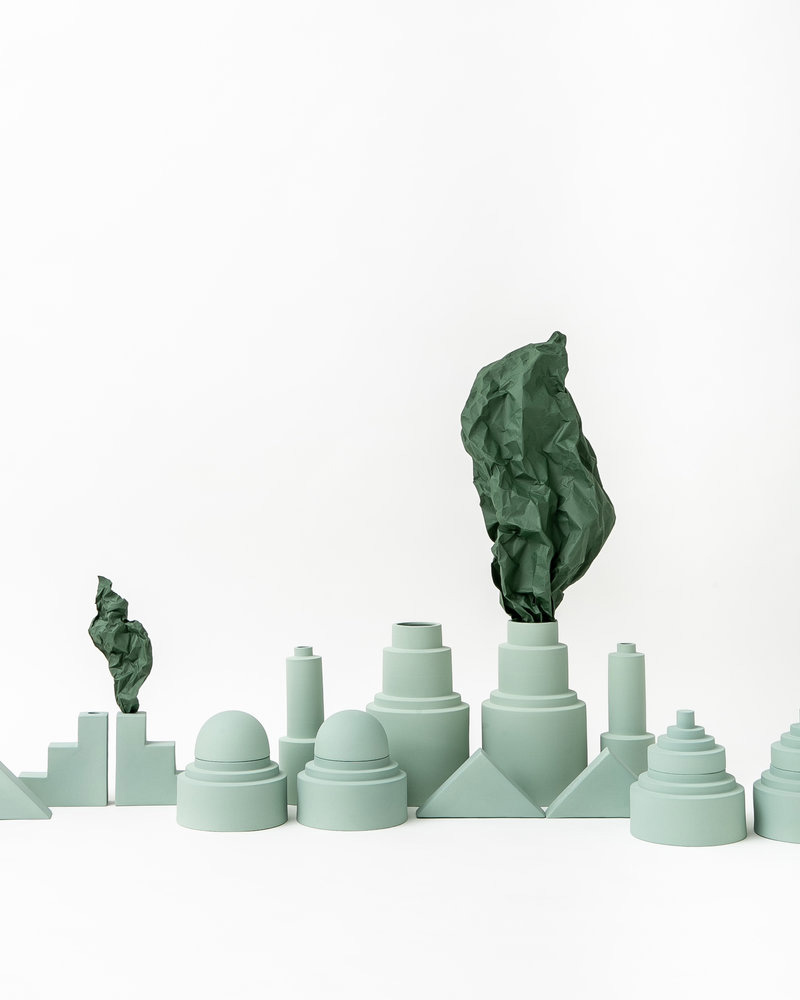 Postmodern Outlines – Skyline Ceramic Series by Romina Gris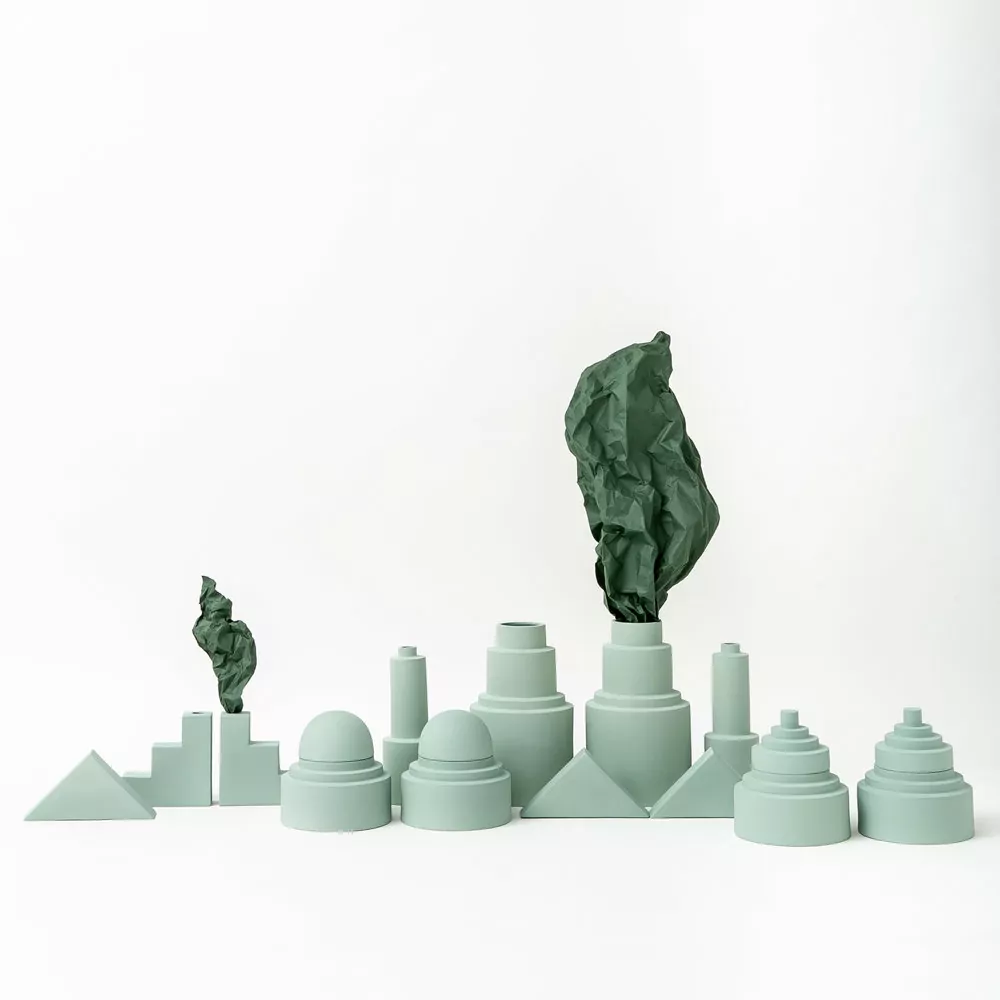 Looking at a skyline, it is the outline of different shapes that is most prominent. This is also the most remarkable element of Spanish-designer Romina Gris' ceramic Skyline collection. Handmade in Montgat, Barcelona, this collection consists of five uniquely-shaped vases, inspired by postmodern architecture, and unified through the use of flat, matte colour.
Gris began her ceramics career in 2012 after studying Fine Arts and Interior Design, and currently works in Barcelona as a ceramics artist. Her work is heavily influenced by European architecture and postmodern artists, including American architect and designer, Michael Graves, and Italian architect and designer, Aldo Rossi. This is most noticeable in her Skyline collection featuring simple geometric shapes, such as a triangle and circle, to create neat, modern vases that form a skyline when grouped.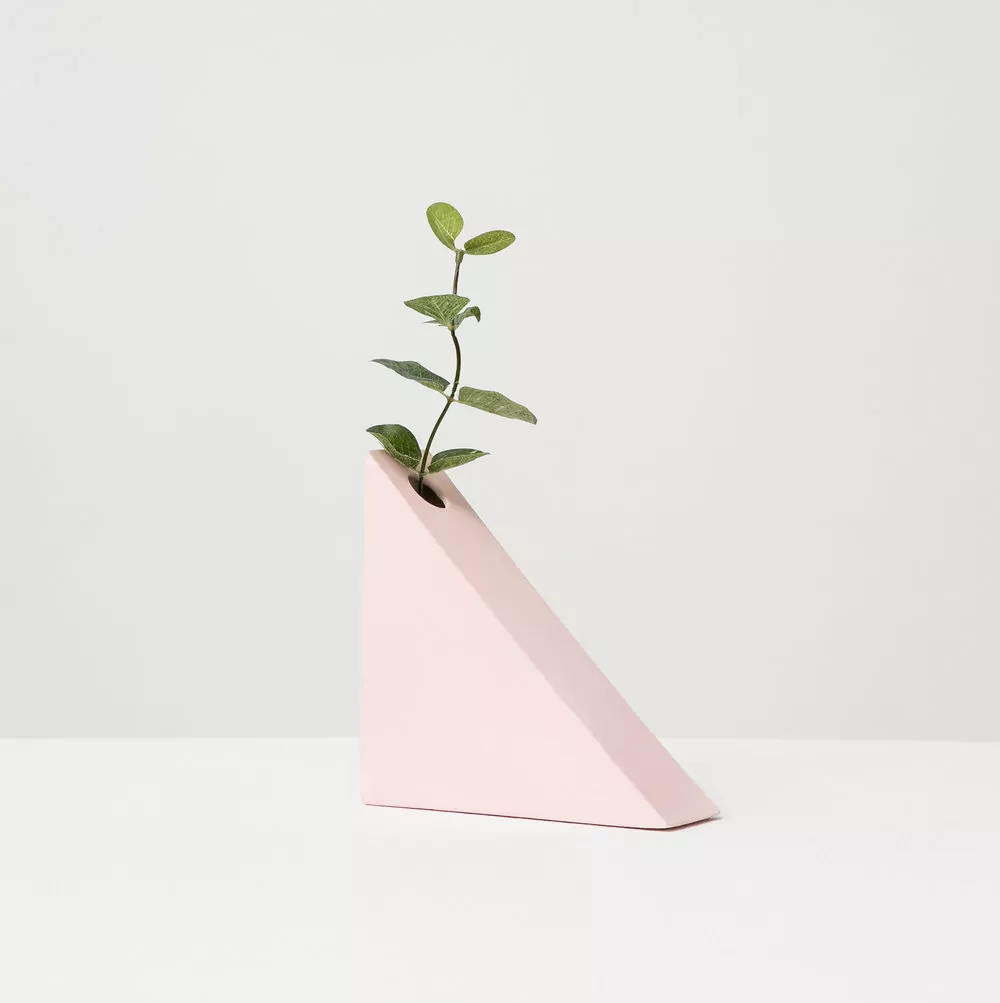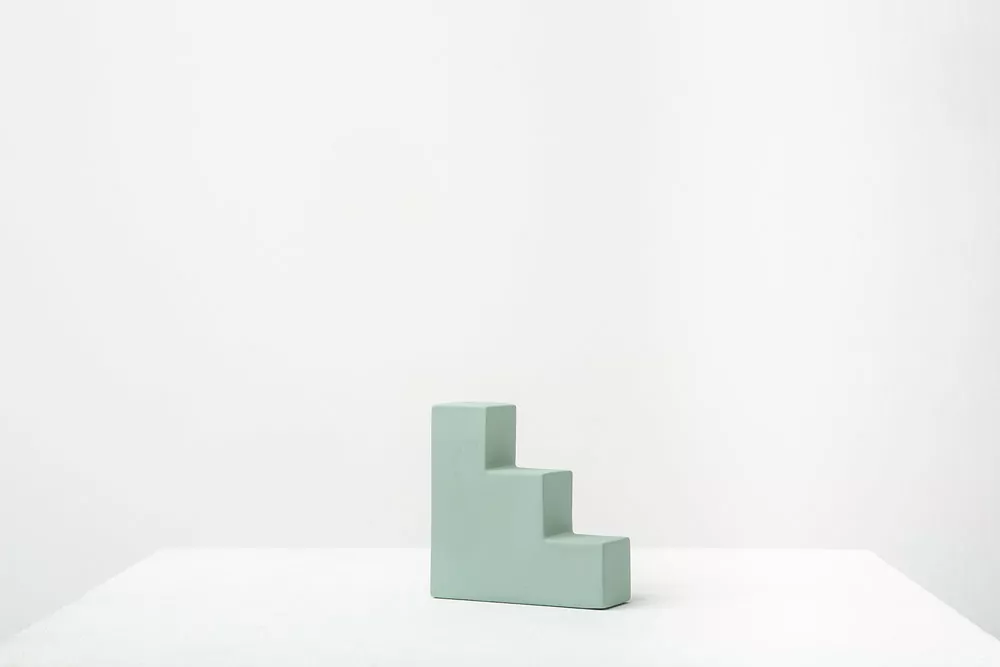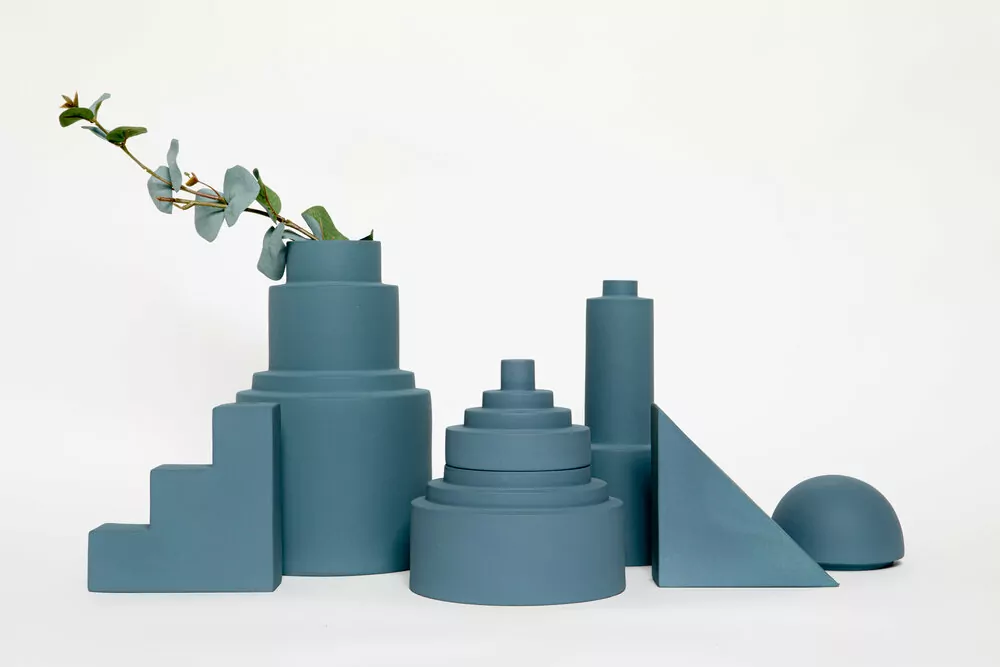 Notably, Gris has also used different finishes in this collection; with these works seen here she used porcelain, painted on a slip and hasn't applied a glaze. This gives the vases a unified appearance with a rough feel that's similar to velvet. This is a carefully considered method to beautifully unite the body of work.
The Green Series is one that stood out to me and is very simple, yet incredibly striking. The use of different shapes gives the individual works a bold, strong and modern appearance but when arranged together, the shapes and colour create a softer, more harmonious feel. The skyline itself strongly evokes ancient Greece's Doric Order; the domes and capital-influenced pieces can easily be compared to the architecture of the ancient cities of Greece and Southern Italy built around 438 BCE. However, Gris' love for the postmodern dominates the design in the asymmetric and almost superfluous shapes. Is there a relationship between the ancient and the postmodern in this series? Perhaps, but it is more evident when grouped.
The beauty of these vases is not only found in the designs but also in the way the pieces can be rearranged to create different skylines. It is a truly unique concept. With this Series, Gris has managed to create a body of work which truly encapsulates beauty, harmony and strength.