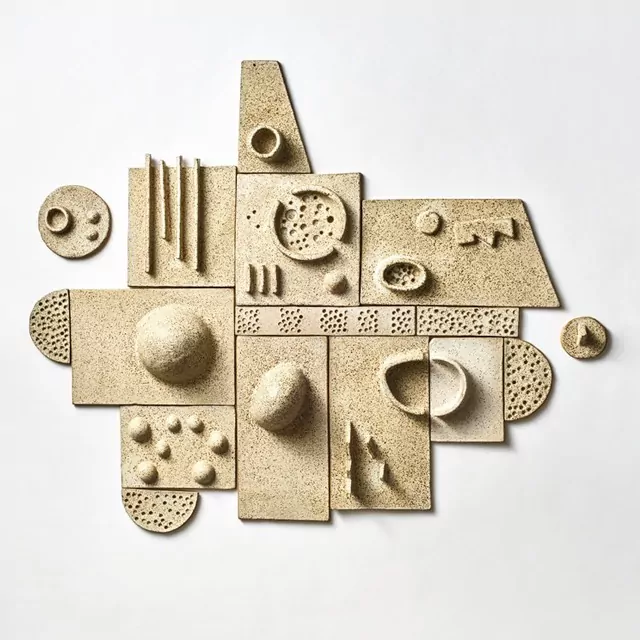 Primitive Shapes – Murals and Sculpture by Artist Carlos Otero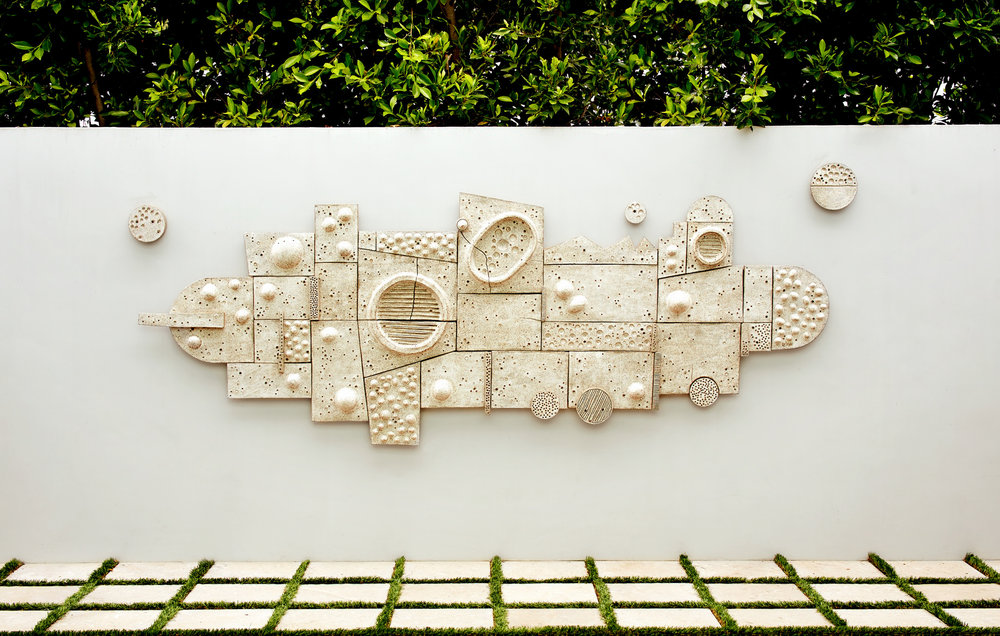 Image of Carlos Otero's work on a wall in a home in Beverly Hills, CA
At first glance, Carlos Otero's primitive murals may look like children's toys. One can easily see a sculpted wooden train or blocks pieced together somewhat haphazardly. But on closer inspection, we see a closer attention to detail that shows much more advanced methods.
Otero came to New York via Argentina to pursue a career in architecture. After successfully launching his own architectural firm he took a detour to study the ceramic medium learning skills that would advance his ability to create unique clay objects.
His vision is to create familiar shapes that invite an interactive experience. He draws inspiration from symbols of monarchy and artistic movements that range from Bauhaus to Brutalist to modern.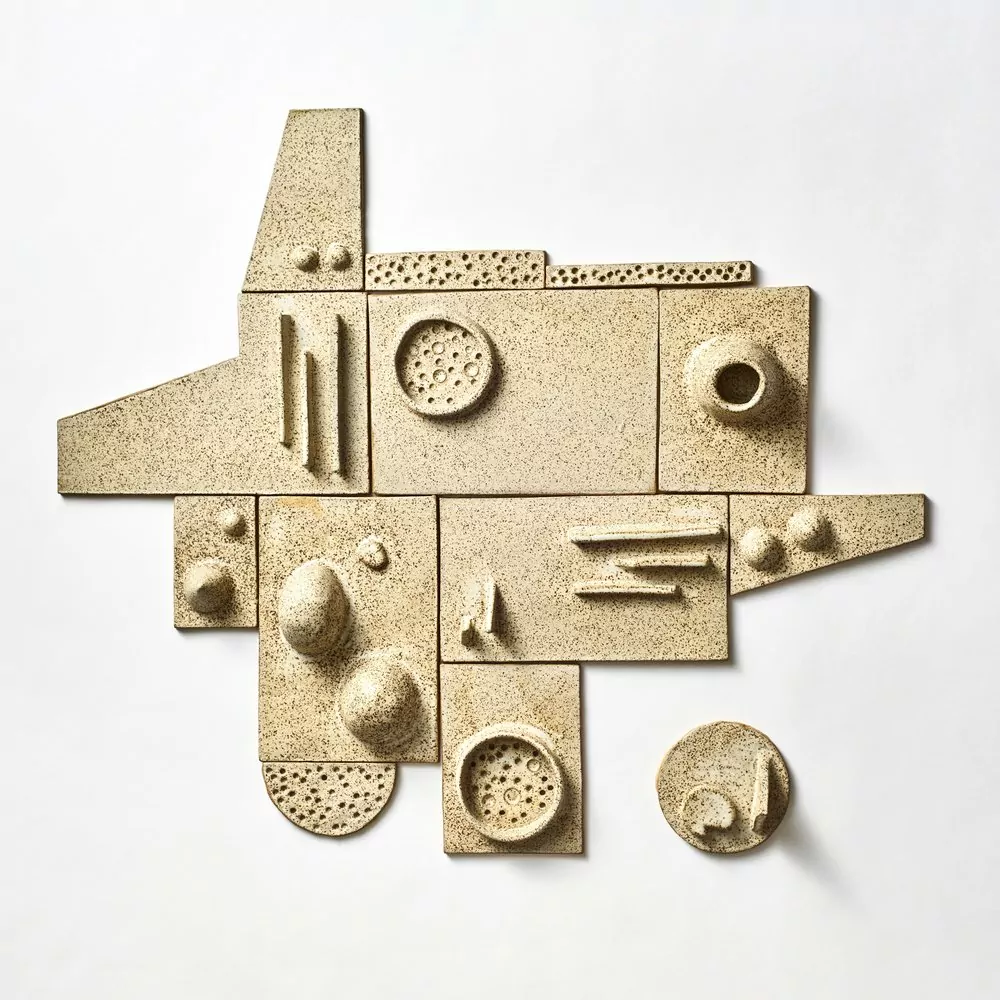 The art Otero created for his Primitive Mural collection consists of distinct geometric blocks each of which has its own unique features. Raised surfaces form a variety of shapes that appear on one block or span over two or more blocks only to be pieced together in a puzzle like intricacy.
Although his work pictures the natural texture and colors in the clay, it is otherwise devoid of color resulting in art that is predominantly grayish-brown in tone. If color was added, there is no doubt that the pieces would look like toys. And while adding color could bring a whole new level of interest, leaving the pieces plain enhances the primitive look.
Otero is a master when it comes to the geometric look he creates. His blocks are pieced together in a way that makes for an overall design that is anything but neat. The unsettling vibe is further enhanced by cracks that run through the art and the random blocks that sit outside of the main mural complementing it perfectly.
While Otero may be inspired by several eras of art, his primitive murals are well suited for décor that is modern, contemporary or industrial in nature. His murals are positively awe-inspiring and sure to make jaws drop when exhibited in any setting.