A Quiet Beauty – Ceramics by Warner Walcott of Magnolia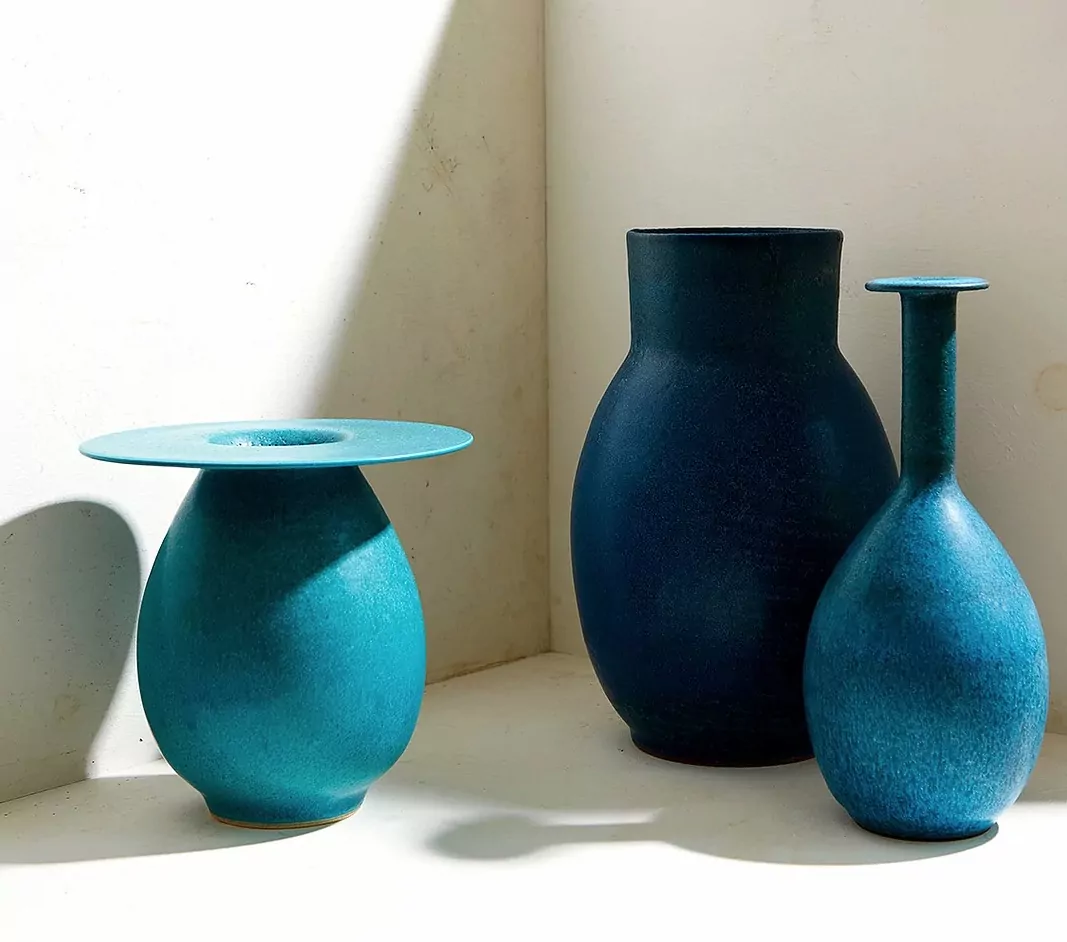 Warner Walcott had worked extensively in the fields of fashion and publishing before the founding of Magnolia Ceramics in 2009. Based in Southern California, he now puts his expert eye to work crafting vessels characterised by clean lines, gently angular transitions, and thin, graceful necks leading to flared lips that extend outward like planetary rings around their openings. Magnolia inherits this purity of form from the post-war and midcentury eras in Scandinavian, British, and French ceramics.
With the exception of the flared vases, which are a testament to Walcott's skill on the pottery wheel, the forms here are not particularly complex. Rather, they are pared down to basic shapes with the suggestion of individuality that is a trademark of the potter's hand – commanding the austere simplicity of an aesthetic settled upon after many hours of experimentation. The particular language of these vessels serves as a canvas for their corresponding glazes, accessible in the earth-toned blues and greens as well as deep mineral blacks and subtle off-whites. A closer look reveals the material dispersions brought on by intense heat in the kiln, animating the geometric shoulders and rims of vases with minute variations of colour and texture. There is often a sense of gravitational pull resulting from this glaze activity, connecting vessel to surface through dripping pigment or shifts in pattern that emphasise the object's silhouette.
Considering Walcott's body of work through Magnolia Ceramics as a whole, these vases, bowls, cups, and platters resemble one-in-a-thousand stones you can find after hours combing the beach or a shallow river bed. Tumbled to the most graceful shapes after years of natural processes, they emerge as stones of turquoise, emerald, jet, and gypsum, leaving us to wonder at their quiet beauty and the time encapsulated in their smooth surfaces.