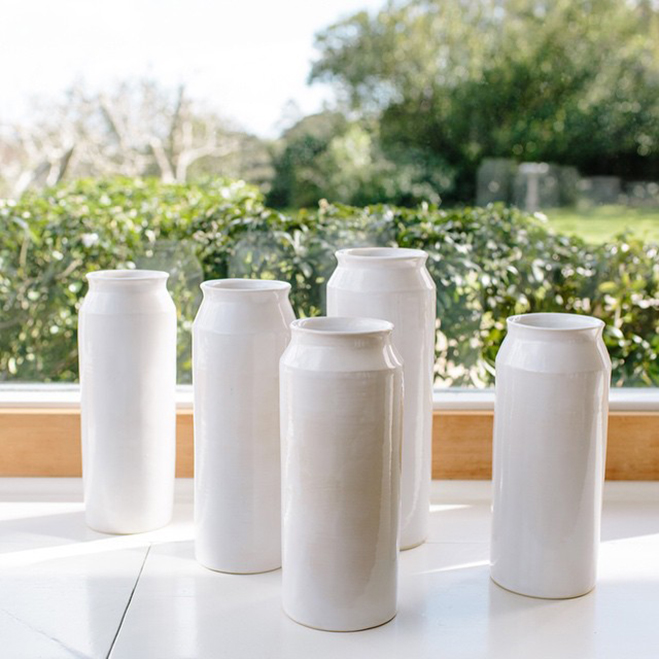 Scale While Maintaining Proportion – Skala Collection by Britt Gerhard
Sometimes the most simple of concepts are often the most fruitful. Britt Gerhard is a studio potter based in San Francisco, she fell in love with clay at an early age, and after working as a graphic and web designer for eight years she found her way back to the craft in 2014. Her first collection goes by the name of 'Skala', which in Swedish means to scale while maintaining proportion. Ranging from 8-16 inches tall she makes white cylindrical vases that are made by hand on the potter's wheel.
Although industrial in a sense, these are one of a kind and I can see a few sources of inspiration right off the bat. One being modern architecture, with the sleek modern lines that scale tall and high, but I also sense an appreciation for the traditional side of the craft with the small marks and imperfections left on the surface. Even though they're stripped back and are minimal, these vases have a natural feel that make them blend in nicely with any environment.
These vases are a starting point for Britt Gerhard, but I can't wait to see what else she produces in the near future. Hopefully they have a similar sensibility to these minimalist vases that go under the 'Skala' name. More photos can be seen on her website linked below.