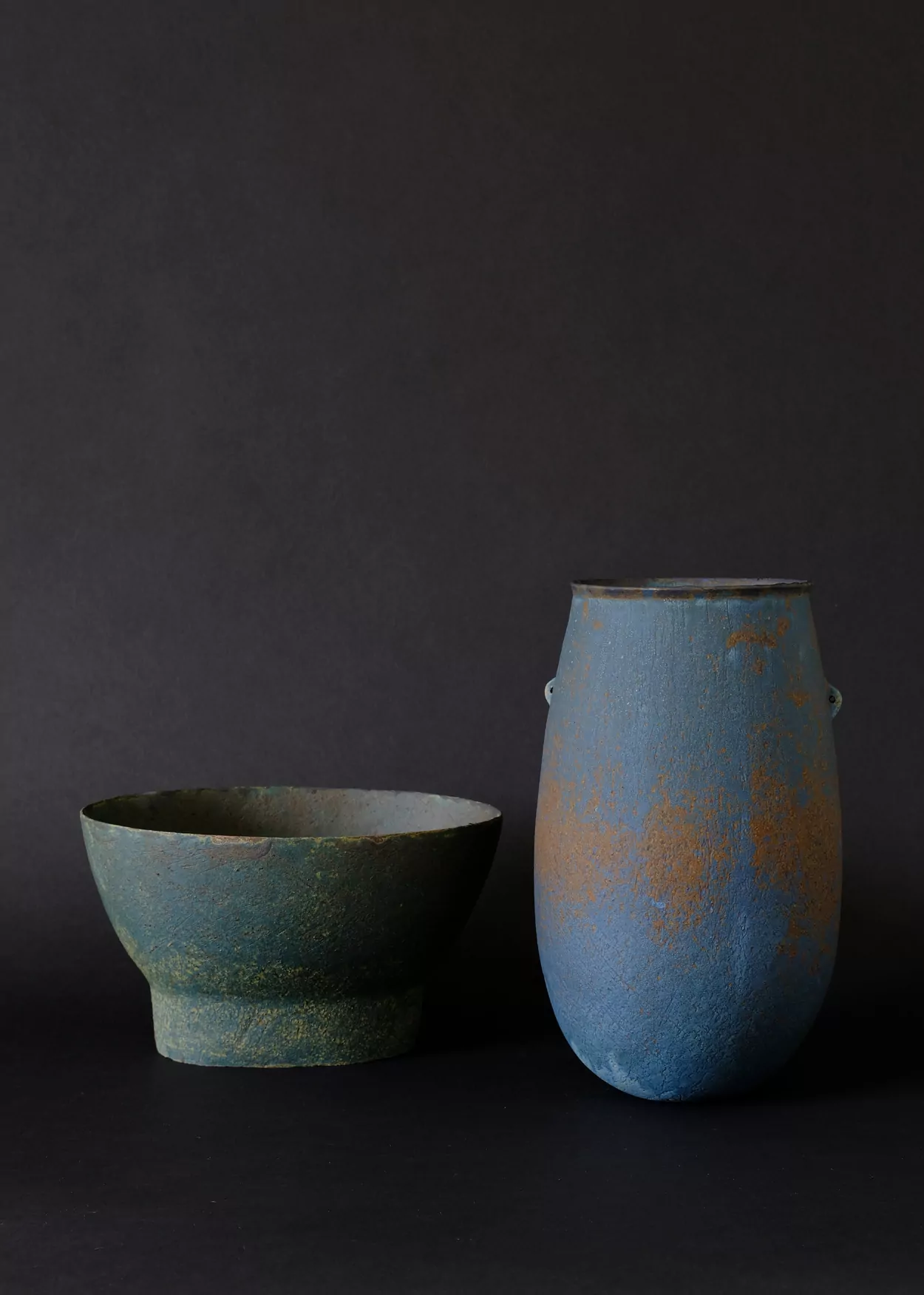 Searching for Simplicity – Ceramics Handcrafted by Linda Ouhbi
Even if currently based in Paris, ceramic artist Linda Ouhbi's Moroccan heritage certainly influences her work. These unique stoneware pieces are created using hand-building and coiling techniques, allowing a slow, methodical approach that sets her work apart from the smoothness walls when pulled on pottery wheel. These processes take time, as the artist must be careful not to overwork the materials at hand. This allows Ouhbi to build a stronger bond with each piece and through this relationship can continue her quest to find true simplicity.
It's easy to see the influence of ancient people and their practices when looking at this body of work. You won't find clean edges, smooth finishes, and symmetrical sets. Each piece holds unique qualities and imperfections. You can tell what each piece is supposed to be, the purpose it sets out to serve, but even if the function is an important link to the form itself there's a sculptural warmth that radiates outward.
One of my favorite aspects of Ouhbi's collection is her magnificent use of color. She maintains an earthy, natural look while bringing a wide variety of colors to her palette. And true to her fascination with the practices of ancient people, her colors are all naturally derived. I love the multidimensional aspect of the colors on each piece. While there may be a main color present, other colors are allowed to show through adding a sense of depth and mystery throughout the series.
Overall, I thoroughly enjoy how Ouhbi presents traditional processes throughout the complete body of her work. Her collection drives the idea that beauty can be found even in the simplest of forms. And that searching for simplicity in your life and work doesn't mean you have to give up the pursuit of creating something extraordinary at the same time. Linda Ouhbi certainly hasn't.