Stimulating the Subconscious – Ceramics by Designer Irina Razumovskaya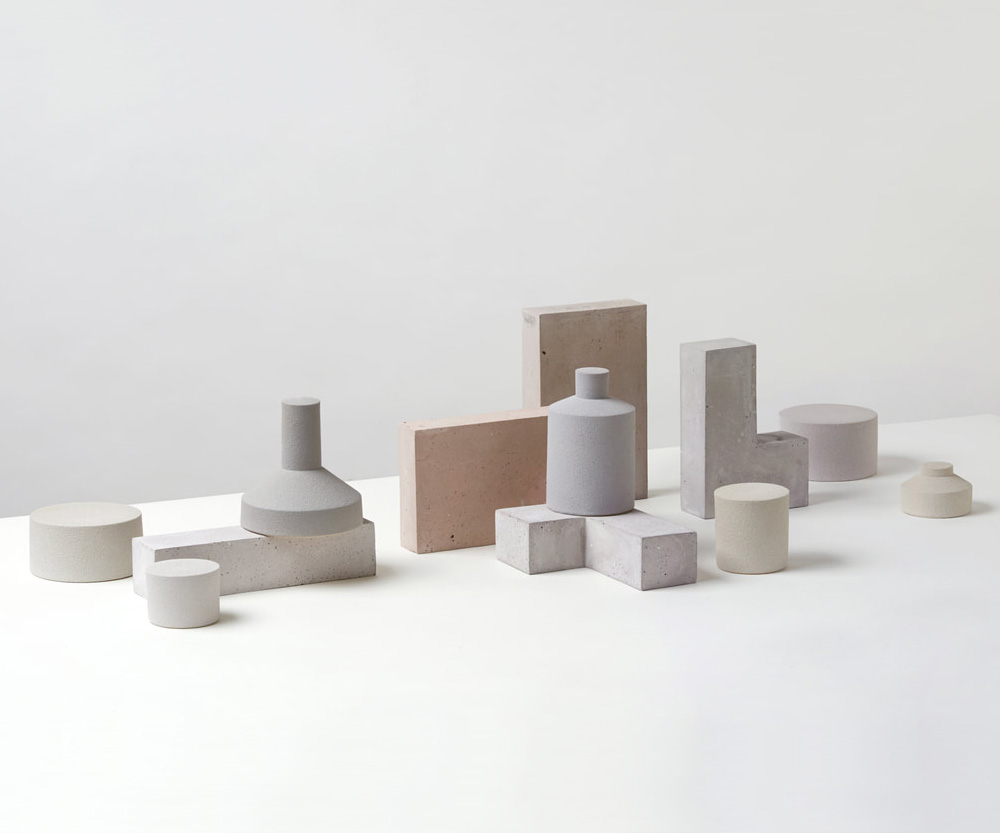 While most buildings have visually interesting elements, the history and stories locked away, combined with the patterns, colours, and forms used by the different architects throughout the ages give each each one a certain edge. This is also the case with Irina Razumovskaya's ceramic collection titled 'Construct' that features strong influences from architecture and cultures explored during her extensive travels. Aesthetically this work is simple, but the quirky forms call for the viewer to explore them a little longer, maybe even touch and handle them to bring back our playful side.
Looking at the range, it seems that Irina deliberately avoided direct or exact shapes or symbols. Even though strong influences from different cultures and architecture are evident, especially when grouped, she always allows her own understanding of things to take the lead. Therefore, the pieces do not necessarily have a specific signature look that can be bound to a particular time or style, but are open to anyone's interpretation of what they could be.
Besides blending different influences with her own style, Razumovskaya also let the material guide the shape and structure. Clay's behaviour is diverse, which is why she avoids using a particular narrative in her work, but rather including subtle shapes that people subconsciously can relate to. We usually store different shapes and forms in our minds and when we see a similar object it reminds us of the original form and how that made us feel when we first came across it. This allows the nature of the material itself to create the image and mood. Furthermore, Razumovskaya tends to have a subtle colour palette, monochrome and pastel tones, so the silhouettes of the shapes themselves can guide the viewer.
The Construct collection is purely an artistic body of work. It's lighter, subtle colours allow it to fit clean, modern spaces as centrepieces. The pieces can be exhibited in different pairings to create a striking urban landscape-like display or on its own for a more toned-down appearance. Overall a nice grouping that explores how elements can be combined to stimulate the mind. Enjoy.