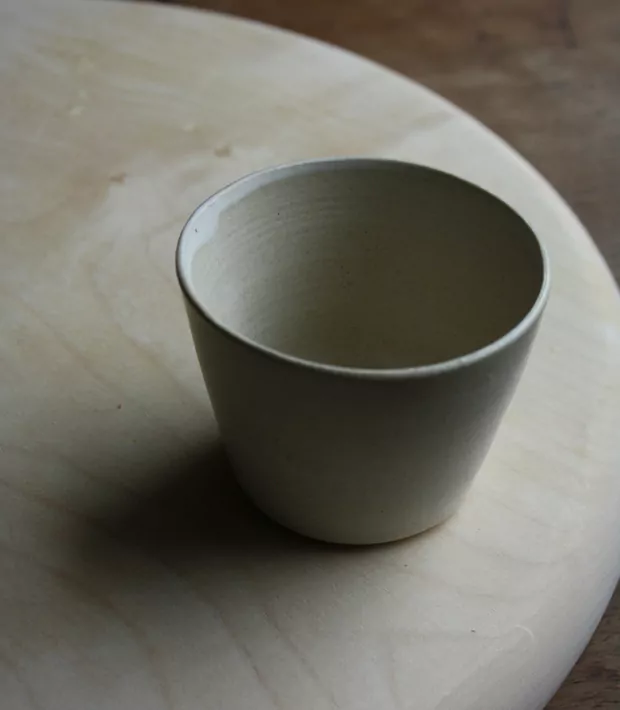 Works by David Worsley, Dove Street Pottery
My fascination with Mingei, the folk arts, and craft in general has made me delve deeply to find individuals with the same thoughts and aesthetic as myself. As mentioned above, Mingei has set the tone ever since I read Soetsu Yanagi's book The Unknown Craftsman, Sori Yanagi's father, who examines the Japanese way of viewing and appreciating art and beauty in everyday crafts, such as ceramics, lacquer, textiles, and woodwork. Pretty much a summary of what we talk about here.
Obviously some people may think that I'm delving quite deeply into the whole subject but I've always loved the idea of representing hand-crafted art of ordinary people, also discovering the beauty in something quite ordinary and utilitarian. It really makes you shift your mind frame in this Western world that we all now live in, where mass production is the norm.
Why I brought this up in this specific post is the fact that I found this next individual through a blog in which he writes on named The Hopeful Potter, run by David Worsley. David is a potter himself and he owns Dove Street Pottery, a fascinating little company that's located in Shipley, West Yorkshire. I've had his blog bookmarked in my reader for a few months but I didn't decide to post anything until today when I came across a video that was produced by MADE London. Ironically MADE is taking place this weekend in London, hence the name, so it made sense to tie it in and at the same time tell you about David's work and showcase some of my favourite pieces from his collection.
David studied Fine Art in Cornwall and London during the 90's before moving to Saltaire, Yorkshire, where he founded an art and textile festival. In 2010 he decided to leave to concentrate on making full time, he now trades under the name Dove Street Pottery and makes simple, functional domestic ware to be used everyday. This video below gives you a short introduction to his work and life by MADE London, a design and craft fair that's starting tomorrow in Marylebone. You should definitely pop along over the weekend if you get a chance, it looks like there's going to be some great creatives showcasing their works, including David of course.
His work features a variety of fascinating elements, such as the bowl above that is both distorted in terms of glaze but quite uniform in shape. A nice parallel going on there. Also, the cups up-close have a grainy texture to them and it's great how he cuts off the glaze at the bottom to create a differentiation between the clay and exterior shine, makes you feel quite in touch with the origins. To be honest I'm going to let you guys have a browse through his website on the links below, you'll definitely be sold when you start floating around. Also, don't forget to watch the video as well, it's a nice introductory piece.
www.thehopefulpotter.wordpress.com
www.dovestreetpottery.bigcartel.com