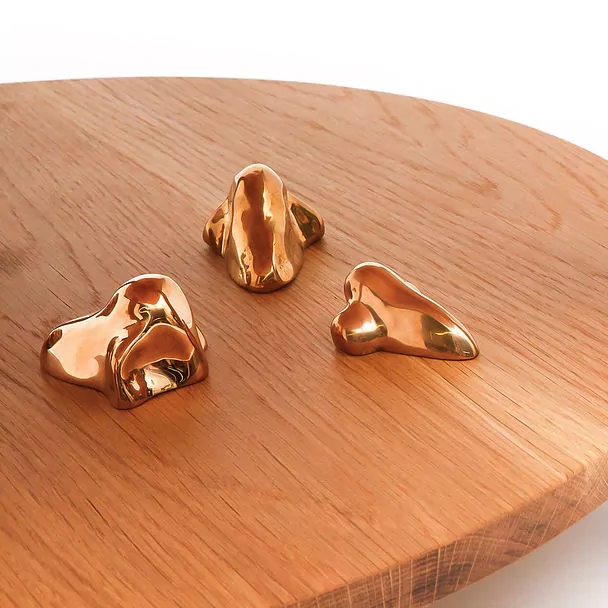 A Deeper Connection – Bronze Sculptural Objects by Keller Made
For a while I've considered ways in which we can incorporate creativity in to our lives. Using the objects we surround ourselves with to inspire us to take action in our own lives. Sometimes we need those talented individuals to bring it all together for us, so I was pleased to stumble in to this fantastic project called Keller Made headed by creative Melissa Keller in Los Angeles.
After moving out to LA Melissa decided to use her creative skills to gain a deeper relationship with the world. Keller Made was the brainchild and consists of a series of bronze objects that are sculpted by hand using clay, later sand or wax are used to make a mould before being cast.
By using simple vessel forms, as well as seeds, stones and other natural shapes as inspiration Melissa has crafted these beautiful, sculptural works that are sure to last a lifetime. I can just picture these being passed down from generation to generation.
I'm particularly in awe of the pieces with small imperfections. This pitted surface and flowing exterior form will no doubt patina wonderfully. This is something that I've come to love with experience as a designer. These subtle details make the design and add authenticity. Of course it takes time, but that's the beauty of such work. The strong bond that's generated between object and user.