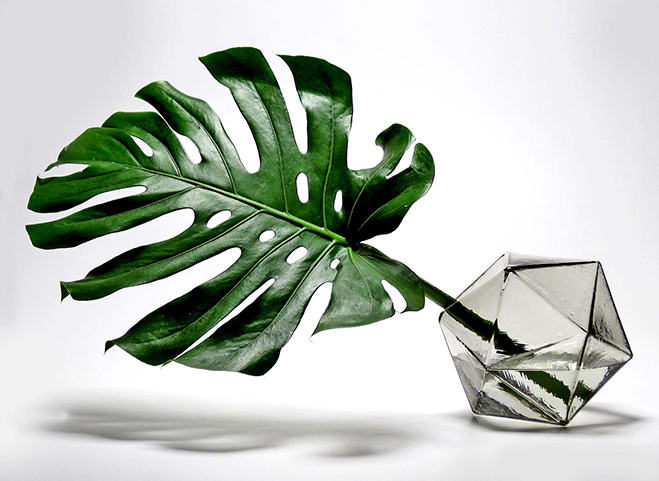 A Pursuit in Watercolour – Transparent Glass Forms by Lynn Read
I'm not usually one to gravitate towards bright colour in everyday objects, but I have been studying my taste in colour recently to see what inspires me, and I've come to the conclusion that I tend to prefer soft muted tones. It only seems natural then that I would be inspired by the great outdoors and the colours that we find in nature. I'm not the only one on this wavelength, many other makers also have a similar mindset and today I present one of them, glass blower Lynn Read who makes these vessels at his studio in Portland, Oregon.
Vitreluxe Glass Works was founded by Lynn in 1999, his early pursuit in watercolour painting led him to take an interest in glass thanks to the transparency and optical qualities of the material. Although glass is a fairly complex material to work with, he was inspired by the versatility when softened with heat. One key thing for me is to note his background in painting, sculpture, woodworking, and theatrical set-building, it's obvious that all of these play a part in the work that he's creating now. Producing timeless vessels that will stand the test of time.
The references taken from watercolour painting can be seen in the vases, one series features a unique gradient of colour running from top to bottom, others use contrasting colours to create depth and intrigue. The forms themselves are aesthetically pleasing and are made using traditional methods, but Lynn has been able to elevate the work and make this craft relevant even in our technological day and age. The architectural shapes make the pieces have a unique presence, but I think it's even more impressive how they sit somewhere in-between a functional object and a piece of art.