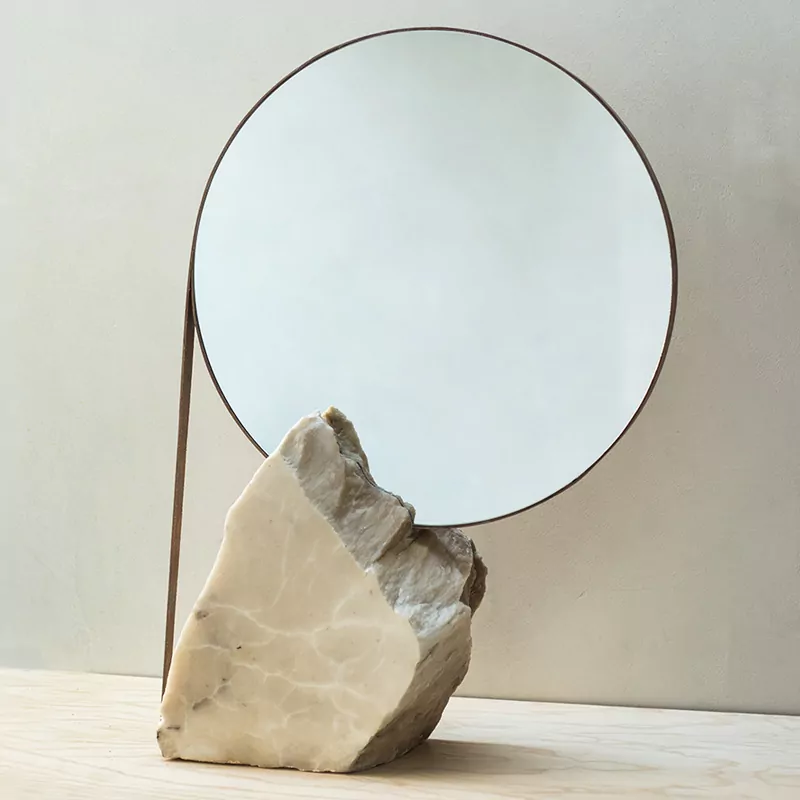 A Reflection of Nature – Mirrors by Designer Katharina Eisenkoeck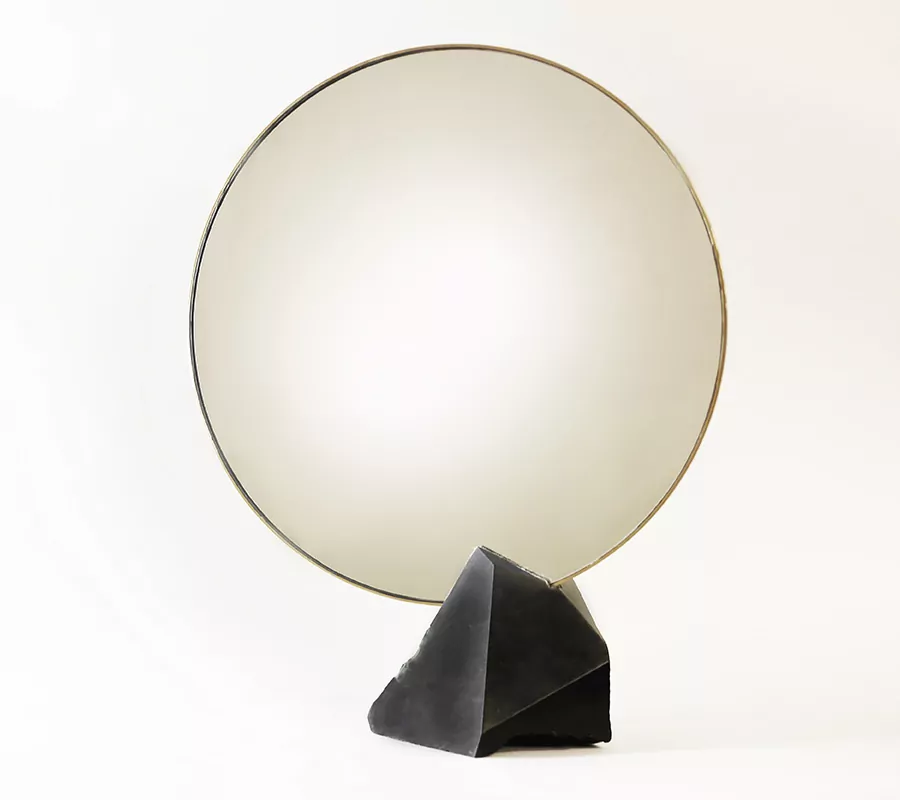 There have been countless comparisons made between humans, nature and our harmonious or conflicting relationship. It's is no wonder then that designers through the years have also experimented with blending characteristics from both worlds in to their work. London-based Katharina Eisenkoeck is one designer that beautifully brings the human touch and nature together. She specialises in the design of mirrors made with natural stone, characterised by sculptural simplicity and functionality.
Eisenkoeck has always been influenced by natural materials and how they can be used in everyday objects. Each stone is shaped in the way rocks naturally fracture along their fissures. Eisenkoeck carefully preserves the stone off-cuts from quarries all over the world in its raw form, allowing each mirror to be one of a kind. She then fuses the stone with round polished glass surfaces. The end product is a beautiful mirror that is both an artistic masterpiece and a functional object.
The mirrors themselves are made from glass, chrome and aluminium. Eisenkoeck cleverly blends this manufactured element with natural, raw materials to create objects that subtly reflect the careful balance between man and nature. The way the mirror extends from the rock can be seen as a representation of how humans are an extension of nature.
The beauty and quality of making products by hand are important to Eisenkoeck. She takes her time with each piece to ensure they are unique in both geometry and colour. Her approach to design can be defined as practical research through raw material experimentation to create objects that are strong and long-lasting but also produce uniqueness through the making.
These extraordinary mirrors are ideal to bring a natural element to interior spaces. Even though they are functional objects, I believe they lean more toward a valuable art piece that is admired for its raw beauty. Reflecting a fragment of our true nature back at us.