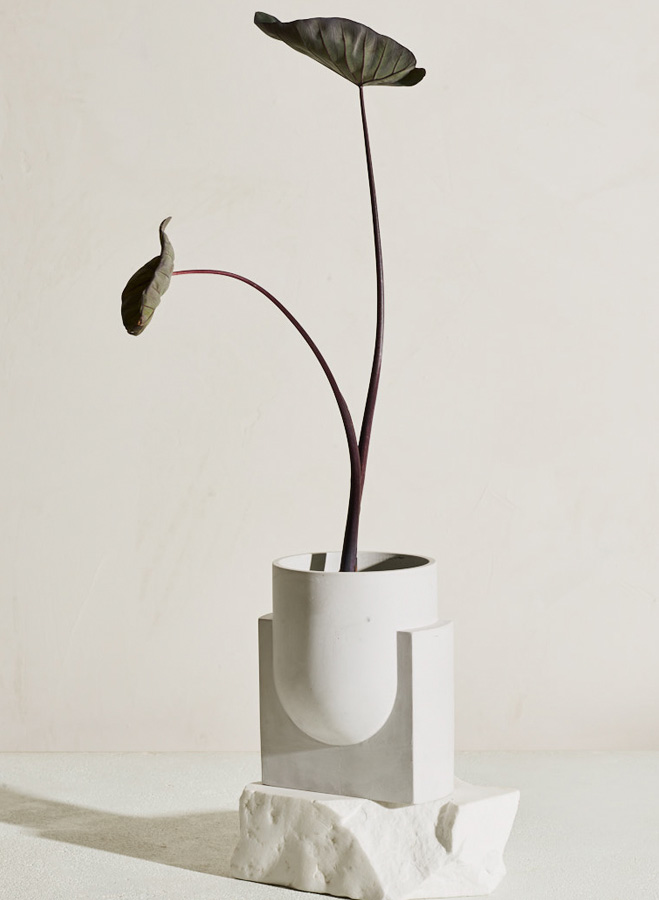 Artful and Useful – A Collection of Ceramic Objects by Light and Ladder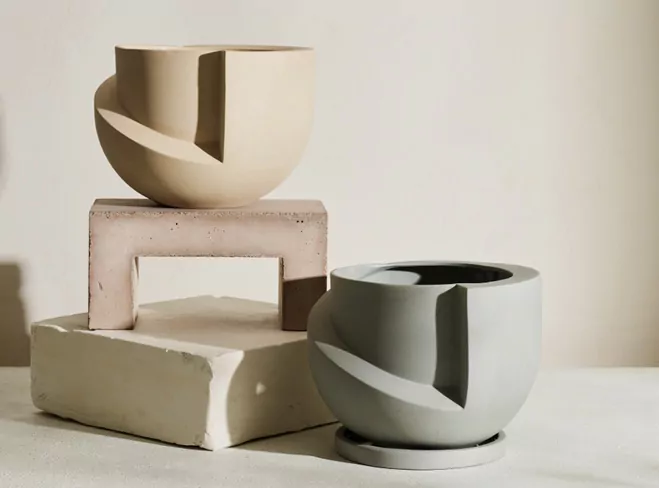 Reading through the Light + Ladder bio it became apparent that there's a little bit of controversy between what separates something as an 'object' or a piece of 'art'. In a way I don't decipher between the two. I once spoke to a Japanese maker who asked me why here in the West we distinguish between an 'artisan' and an 'artist', they basically mean the same thing in Japanese and craftsmen are often referred to as artists. So it makes you wonder how we've made the split and what the origins are.
Light + Ladder was founded by talented New-York based designer Farrah Sit and produced by husband and wife duo Elisa and David in Vermont, USA. The objects sit somewhere between functional and sculptural, but you could also say architectural with an element of craftsmanship to boot. I'm personally drawn to the depth in the objects as there's a layering effect in the overall design. I have to say they look great when these pieces are juxtaposed with nature, using them as a plant pot gives them a great balance with the rustic surface of the overall vessel.
Much of the praise needs to go to Farrah Sit who worked with the craftsmen to create the selection of designs seen here. It just shows that when a designer collaborates with a workshop who knows their craft inside out it can lead to great results and create a unique collection of objects that have the possibility of standing the test of time and are able to sit harmoniously in any environment. Here are a selection that intrigued me, more like this can be found via the link below.