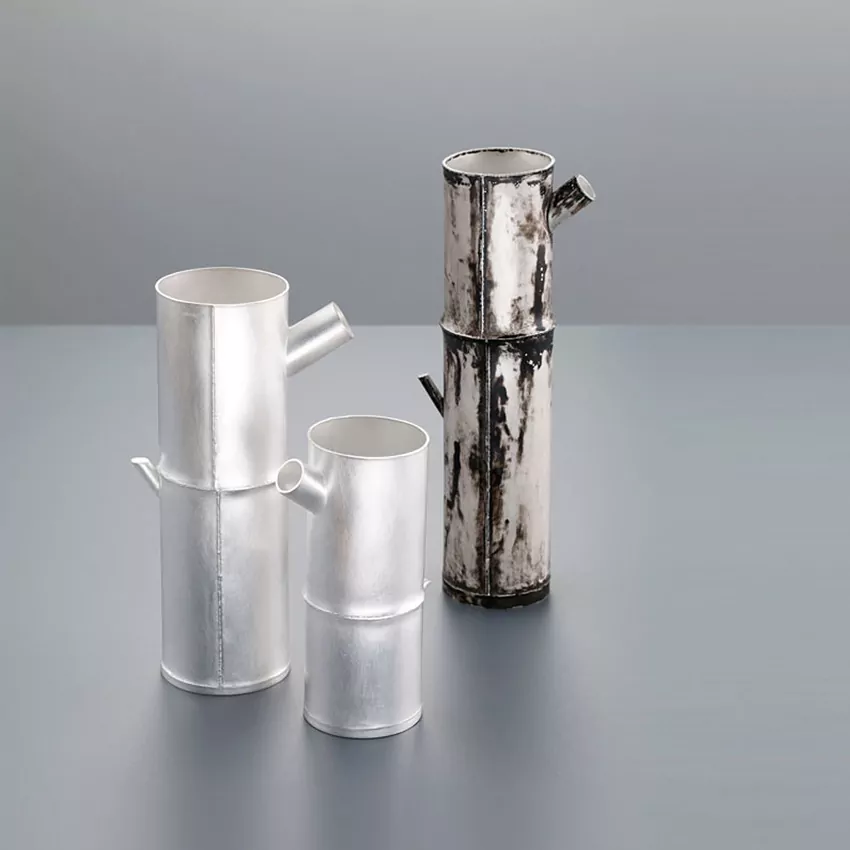 Blending East & West – Bamboo Series by Chien-Wei Chang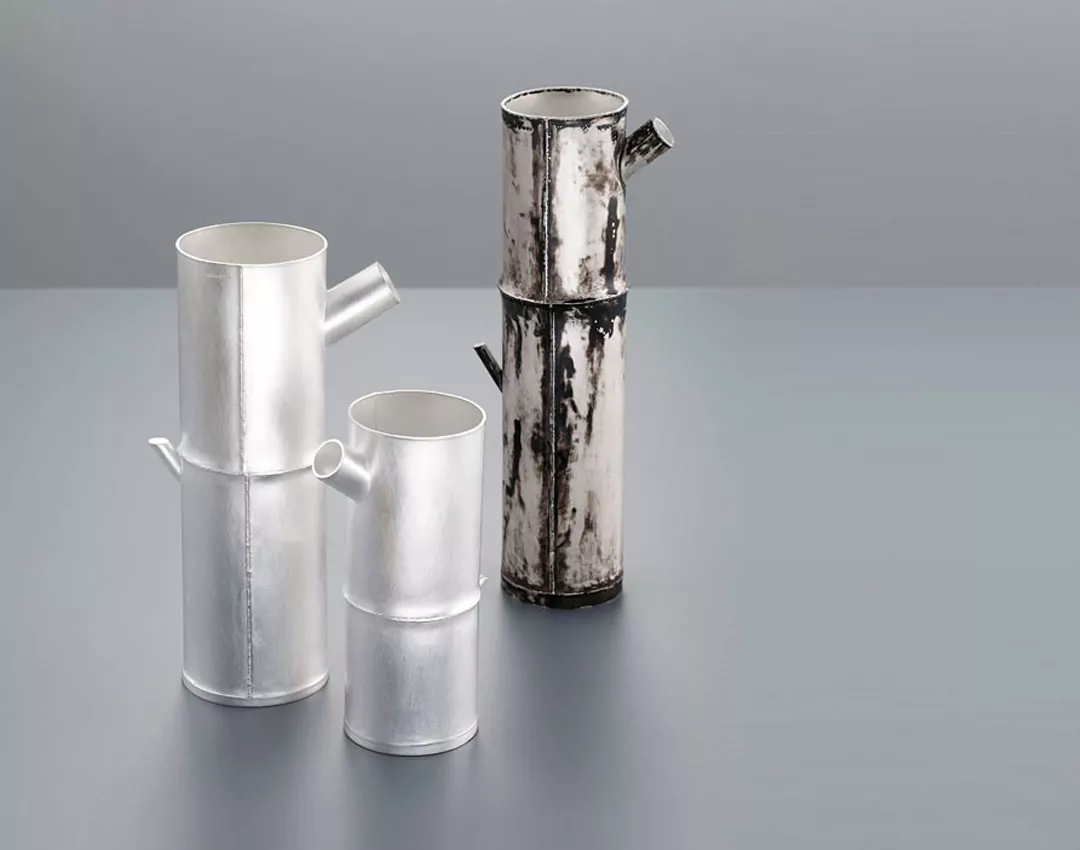 While many artists and designers are influenced and inspired by existing genres, art movements or other people's work, Chien-Wei Chang uses his own life as a source of inspiration. He tries to always implement an honest reflection of his own experiences in his collections of homeware objects, which includes goblets, ladles, scoops, vessels and cutting tools. The part that reflects most in his work is his journey from Taiwan to Britain; He blends materials, designs and processes from the East and West. It often comes naturally and not intentionally, which gives his work a very organic feel.
In the East, bamboo grows almost everywhere and this natural material is used in many aspects of people's lives. In his Bamboo series, Chang combines the unique shape of bamboo with silver, a material which is considered to be 'Western', subtly blending East and West. After years of working with silver, Chang has been trying to break its traditional bond of being exclusively a material for function, as well as the stereotypical idea of a high commercial value. Therefore, he combines different materials, such as other metals, resin and wood to enhance the contrast with the silver. This not only displays silver's diverse characteristics but also enriches the visual vocabulary of each piece.
The process Chang followed with his Bamboo series includes firing each piece to anneal it, hammering ideas into visual forms, cleansing the pieces in water and finally purifying them with acid. This process is a ritual for Chang, again representing the East.
With the manufacturing process, each piece's journey starts by locking time and place into form. Once it is taken over by someone else, the journey continues until eventually after many years, you can trace back the habits, family background and environment of the owners. Ultimately, the pieces all have their own journeys and are made to tell stories.
Chang usually creates one-off pieces specifically with collectors in mind. Browsing this series, I can also see the careful attention to detail with each object. The meticulous details and exclusivity make his works incredibly valuable and also beautiful on the eye.