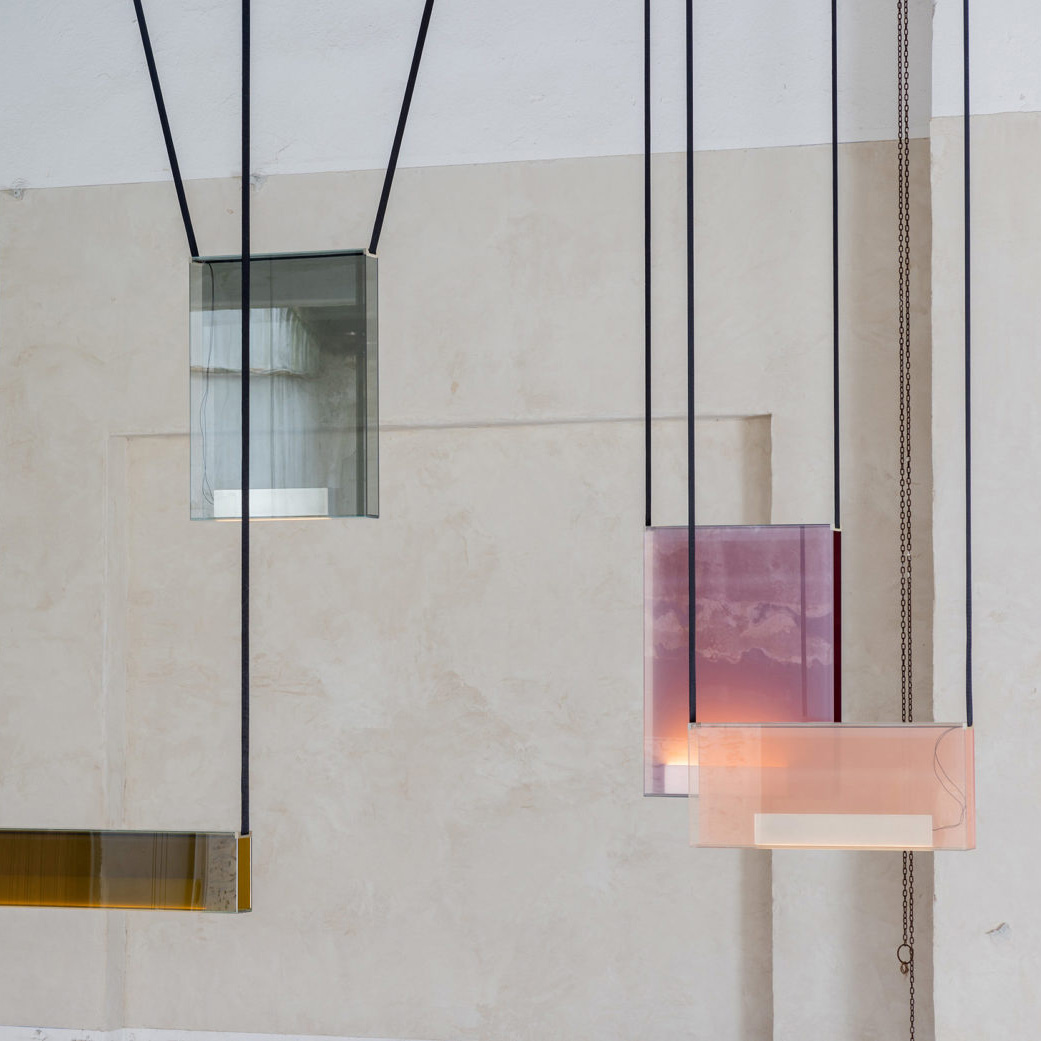 Boundaries of Light – The Sainte Lighting Collection by Lambert & Fils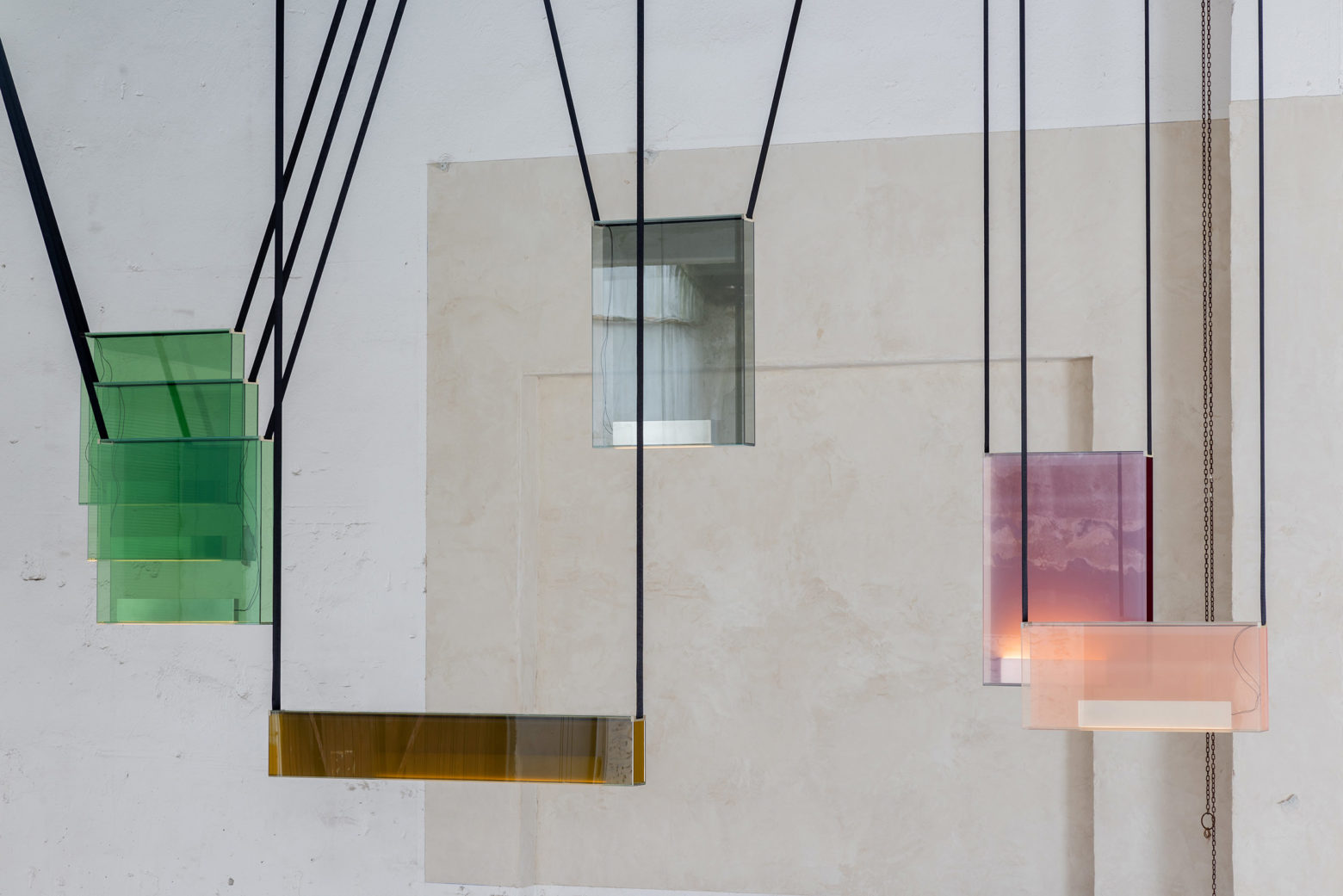 Chandeliers are an elegant way to illuminate a room. Over the years, designers have updated chandelier motifs to feature styles that are elaborate, modern, minimalist, geometric, vintage and much more. Now Lambert & Fils have come out with the Sainte Collection, a lightweight glass chandelier with a subtle design that gives spaces a contemporary edge.
Lambert & Fils is a Montreal design studio that specializes in handmade lamps and lighting. Their creations merge the integrity of handcrafting with imaginative elements to provide products that are useful and unique.
The Sainte Collection lamps are made of glass materials that are sleekly designed into geometric shapes. A small light element is added, and the lights are hung by a thick nylon ribbon that counters the lamp's elegance. Ribbons are available in black and beige.
The lamps' designs are heavily focused on geometrics. They come in square and rectangular shapes with the rectangles being horizontal or oblong. They are available in smokey clear shades and translucent colors that include rich jewel tones of red and green as well as subtle shades of rose pink and lavender. Hanging from the ceiling, they resemble a glass pendant necklace.
While some of the lamps are designed for larger spaces with high ceilings, others are made for smaller more intimate rooms. The difference is in the construction. Lighter weight glass is used for rooms that are smaller, while a stronger, heavy duty glass is used for lamps made for larger spaces. The lamps for small spaces are also smaller in size.
The simple composition of these lamps makes them ideal for modern, contemporary, cultural or new age settings. They bring light and color to any space creating a spectacle that elevates each piece to a work of art. They lend a unique element that is nothing short of transformative.
lambertetfils.com
rachelbussin.com