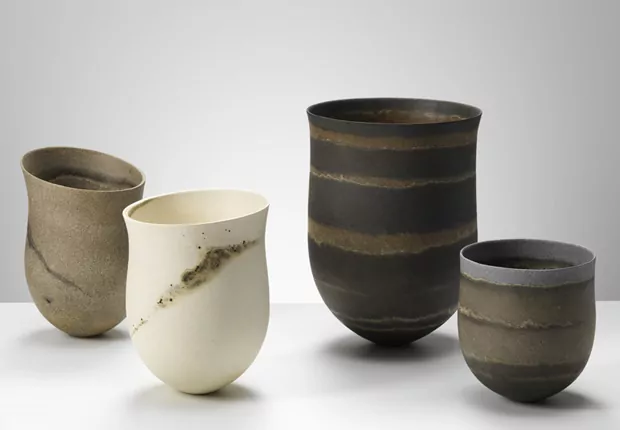 Ceramic Works by Jennifer Lee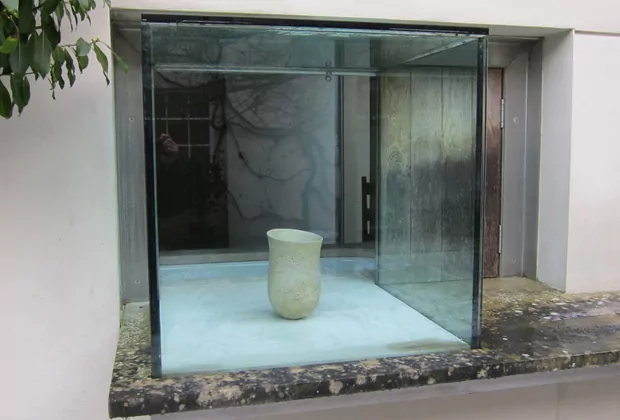 Pottery has been quite high on my agenda recently, I've been slowly creeping back in to the workshop so it seems like a great time to go searching around for inspiration. One thing I've found myself doing is looking at my home country for possible independents and creatives that might have the same sort of aesthetic as myself, not in any particular field but just as a generic thing. Interestingly, I've come across lots of individuals hiding away that I never even knew existed, and some others that I've seen before but have new work and updated portfolios. Actually, I was quite surprised to see an abundance of creatives from Japan now living in England, making jewellery, silverware, metal work, and ceramics also. It's great to see different nationalities bringing their work and ideology this way, also to see those that are from this country taking inspiration from the different cultures, thus producing works of such a high standard.
One of those is Jennifer Lee, who was born in Aberdeenshire, Scotland, but now lives and works in London. Just browsing around her website last night was an absolute joy, seeing the different works and how she has progressed over the years. I also ran into a nice selection of exhibition photographs, such as the one above of her pot in the Frank Lloyd gallery window, so I thought I'd pull over some imagery for you to admire. One project that definitely made me delve deeper was an installation titled 'U-Tsu-Wa' designed by one of my favourite Japanese architects Tadao Ando. Jennifer's pots appeared to float on a vast pool of water, behind cascaded a thirty metre waterfall, so as you can imagine it was quite a spectacular showcase. Although these big collaborations and high profile events are impressive, to me it's more about the work and the processes that Jennifer goes through. It's quite a complex thing, luckily her website does a fantastic job at giving us an insight in to her lifestyle and what she looks for when picking materials etc. It's not something I've seen before on other sites and should definitely be done more often!
Her 'Archive' area is a good location for information of this nature, one tab that interested me the most is titled 'Oxides' and shows some images of Jennifer on the hunt in Japan for oxides. Turns out she doesn't use glaze on her works, instead she has developed a method of colouring her pots by mixing metallic oxides into the clay before making. She buys these oxides from countries such as Japan, North America and Australia, some of the coloured clay that she mixes up is laid down for up to eighteen years before use. This gives it time to mature. Now that's what you call dedication!
I'm sure when you have a browse through her portfolio you'll see an underlying simplicity in the form and shape of each, but underneath there's a complex nature to the pots, just like life I guess. All are very stripped down but have wild textures and little hints of colour here and there. Nothing too overpowering, which is just what I like. So head towards Jennifer's page to see more, you won't be disappointed.