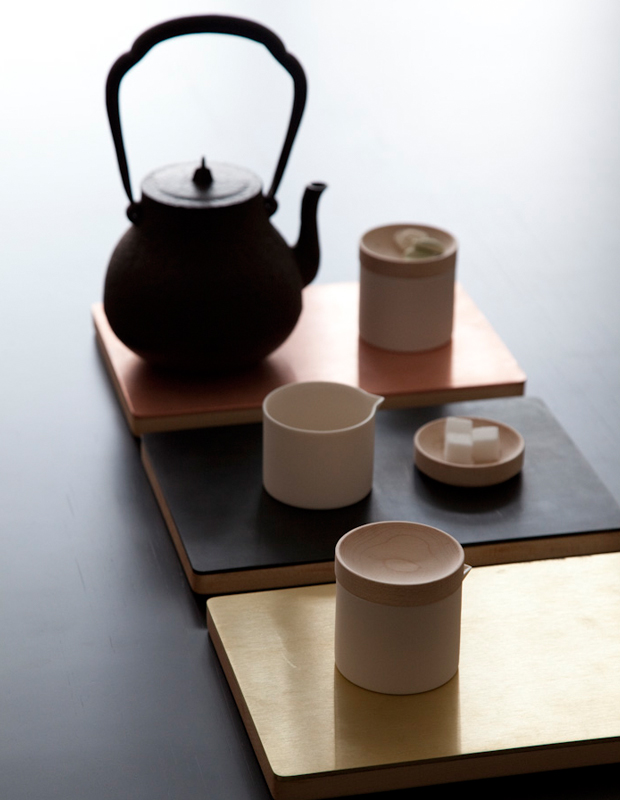 CEREMONY Tea Set by Claesson Koivisto Rune & Mjölk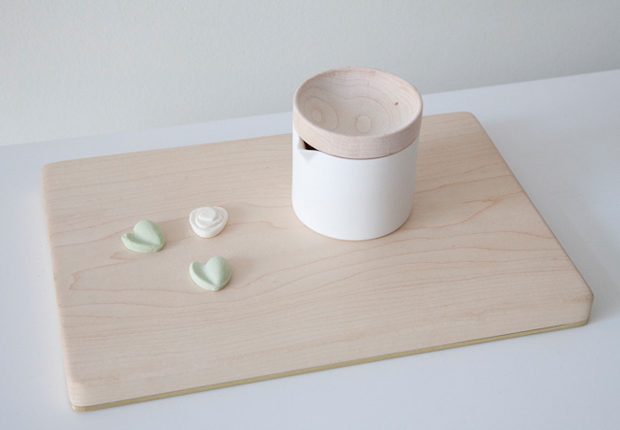 Our friends at Mjölk have recently collaborated with Swedish architecture firm Claesson Koivisto Rune on a unique project. The Claesson Koivisto Rune studio was founded in Stockholm by Mårten Claesson, Eero Koivisto and Ola Rune in 1995, the studio met both John and Juli Baker, founders of Mjölk, in 2011 and since then decided to work in partnership on a concept. The items they ended up producing are quite close to my own heart, the project titled 'Ceremony' is a tea set intended to compliment the Japanese tea ceremony and the Swedish Fika coffee culture. Perfect for Mjölk as their store exclusively sells Swedish and Japanese designed furniture and other interior goods.
The project was realised and executed by two craftsmen and one craftswoman from the Toronto area in Canada, the first being ceramist Alissa Coe, sculptor artist and wood worker Scott Eunson, and Adian Kuzyk who's a wood artisan. The set on the whole includes trays in pure brass, copper, and blackened steel reversible with Canadian hard maple serving/cutting side. Then a pitcher, that's possibly the main piece in the collection, with the exterior being a white porcelain and the bowl/lid being made of Canadian hard maple. This can function both as a cover and also a holder, perfect for sugar or sweets as an example.
From previous posts on here you've probably seen my own fascination with the Japanese tea ceremony and other crafts revolving around that field, Making a Bamboo Whisk with Yamato Takayama and Green Tea Inspiration at Hibiki-an are two of my personal favourites. So this project touched a soft spot and it was nice to watch the video interview below put together by Disegno, where Eero Koivisto and Ola Rune of Claesson Koivisto Rune explain the concept behind the items and how they look at design in general, great to see all the faces behind the work. It would also be interesting to see how these are made in each separate workshop by the artisans, we get a quick glimpse below of Alissa Coe but a more in-depth piece would get a geek like me very intrigued. Maybe we'll save that for another day, enjoy.