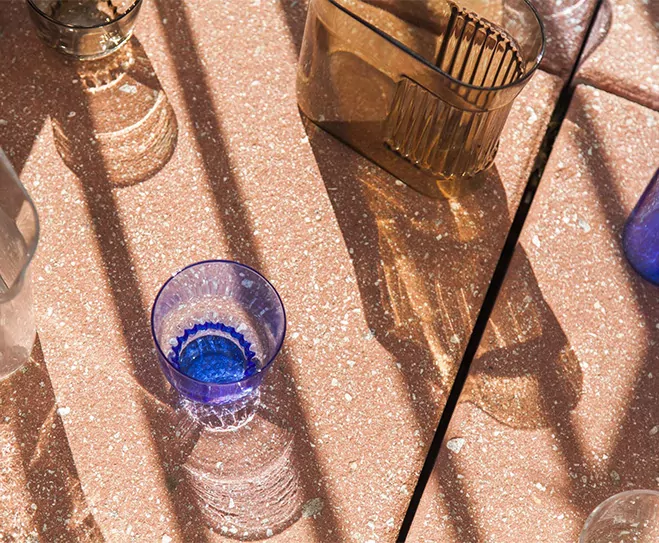 Distilling Ideas – Ridge Kitchen Glassware by Design Studio Visibility
Industrial design studio Visibility has been producing some absolutely fantastic designs throughout the whole of 2017, so I can't wait to see what else they have in store for 2018. There is incredible functionality in their work, with each object having a clear identity and use case. I could of picked out many of their projects in the past but I wanted to highlight the Ridge Kitchen series in particular.
The studio itself is based in New York City and was founded by Joseph Guerra and Sina Sohrab in 2012. The walls of their industrial design office are plastered with pictures of modernist designs from the past, Eames, Le Corbusier and many other famous designers feature. Their ethos is to move forward while looking back, referencing those initial designs to see how they can be elaborated on and can improve our lives for the better.
This is part of the reason why I picked out this collection seen here. The Ridge Kitchen series originally started as a selection of porcelain tools for the kitchen in 2014, later in collaboration with manufacturer Areaware they worked with glass artisans to bring this series to fruition. The shape itself makes them easy to hold, but traction is added to the slippery nature of the hand blown glass thanks to the subtle ridges etched in to the side and bottom of the vessels. Such a simple touch has made a fantastic series that I would be proud to use on a daily basis. I hope you like these works and will view more on their portfolio below, these guys are certainly helping shape the future.