Hand Blown Glassware by Sempli Design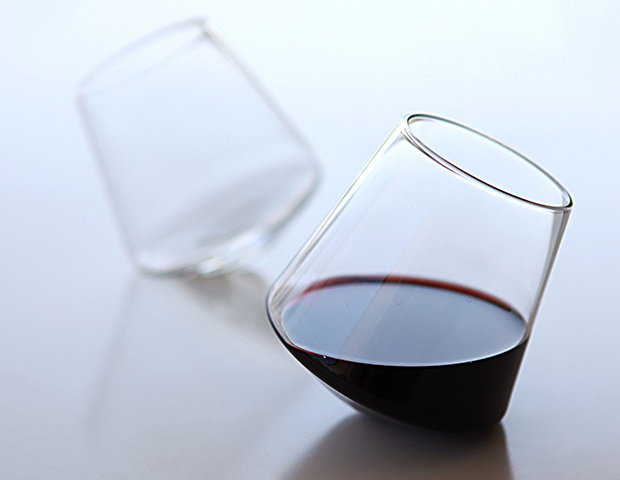 How about we add some superb glass tumblers and vessels into the mix today. I'm a big admirer of functional items that serve a humble purpose in day to day life, often the ones we take for granted and that slip in to the back of our mind without a second thought. These tumblers by Sempli remind me of this exact scenario, and surprisingly they haven't gone unnoticed in this day and age where we tend to favour flamboyancy and egotism. You'll see these cups littered around the web quite thoroughly if you search hard enough, but I have yet to come across anyone who had really explained the function and the purpose for the design. It was inspiring and intriguing to say the least.
A few things that made me appreciate these objects at first glance, the hand blown nature of the vessels which makes the consumers appreciate the craft behind them, the element of functionality (which I'll explain about more later), and the pricing which I found very reasonable indeed. That's one thing that I've been thinking about heavily over the last few months, not from your normal consumer standpoint but more from the economics of production. A lot of the so called 'design' objects are not balanced to the prices people are paying, the mark-up can often be contradictory due to popularity and hype. So it's great to see something evenly balanced in terms of price against function over materials, all of these things matter in the end.
The owner and designer of Sempli is Daniele Semeraro who was born and raised in Sweden to Italian parents, his mum being from Tuscany and his dad from Puglia. We can instantly see from growing up in Sweden he's been influenced by their way of thinking, mainly structural and the unadorned aesthetic I would say, and the stylish element being from Italy. Looking at these it instantly brings back memories of when I went hunting around for items made by Enzo Mari, it's that same sort of style that will stay relevant for many generations and is an item that you would keep and cherish.
As I said above, the function is a demanding aspect and has to be used to realise the effect on the liquid inside. Due to the stemless construction of the vessels it creates a swirling rotation when set down, in turn assisting the oxygenation of fine spirits and helping to preserve liquids inside. This is quite a fascinating 'science' element which has a few benefits on the aesthetics, they all look quite beautiful and striking resting on their side, and it's a perfect position for the cup making it easier to pick up and sip when needed.
Overall some beautifully balanced objects (no pun intended), I'll be interested to see what else Daniele has up his sleeve in the near future. Particularly in the glass field since not many other are making simplistic items like these that aren't mass produced. You can head towards the Sempli website to see more photographs and other items that they've produced, they also have a small online shop which ships worldwide.