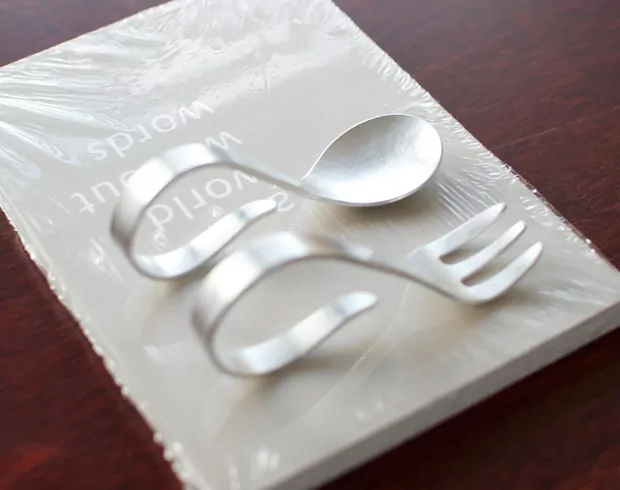 Handmade Cutlery by Rieko Fujimoto at OEN Shop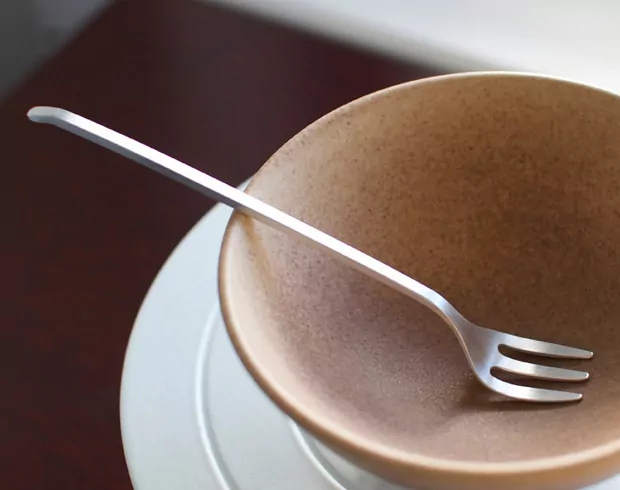 With the shop not only do you connect with customers on a daily basis, you also build a relationship with the makers and do your best to share their story and highlight their creations in the best manner possible. Japanese metal worker Rieko Fujimoto for example is one that really struck a chord with me. When I first discovered her works I was fascinated by her unique style, also her pursuit of making objects for everyday use. Specialising in metal cutlery, Rieko hasn't really moved away from her original goal as a craftsman, and to me that's one of the most exciting things about her work. She often emails to tell me about refinements that she's made in her cutlery, and extra details that she's added or taken away to make them easier to use. This comes through experience and time, and I'm really pleased to be part of that progression, if only in a small way.
Rieko hammers each one of these utensils to shape at her studio in Osaka, Japan. She uses fairly primitive tools to produce work like this, first taking a piece of metal and making a blank. The two materials that she specialises in are aluminium, which is very light and easy to handle, and brass, heavier with a nice aesthetic look (it also has high anti-bacterial properties). She then pounds each blank to shape using a mixture of small hammers and goes through various processes of hand finishing. It's fascinating to see, but it's a very slow process that takes time and skill, in my eyes this shines through in the finished articles.
I'm sure you'll appreciate how hard it can be to convey such beauty in a photograph, sometimes my handiwork with the camera doesn't do these objects justice (but I do try my best and I'm constantly improving). If you're interested in seeing more from Rieko Fujimoto I've just uploaded a new selection of photographs to the shop, you can find them by clicking the link below.
Click here to shop metal work by Rieko Fujimoto →