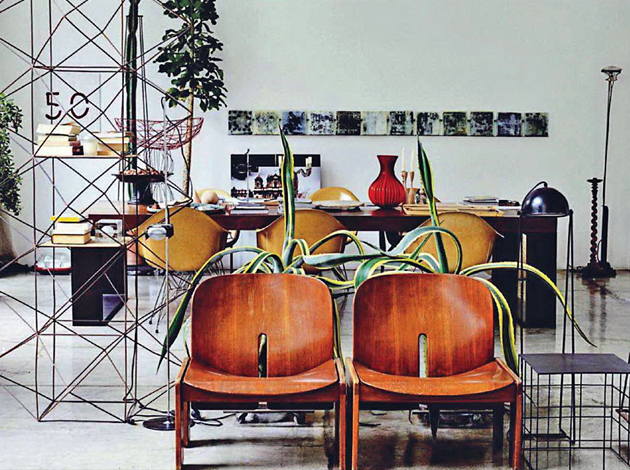 Maurizio Zucchi, Life Among Cacti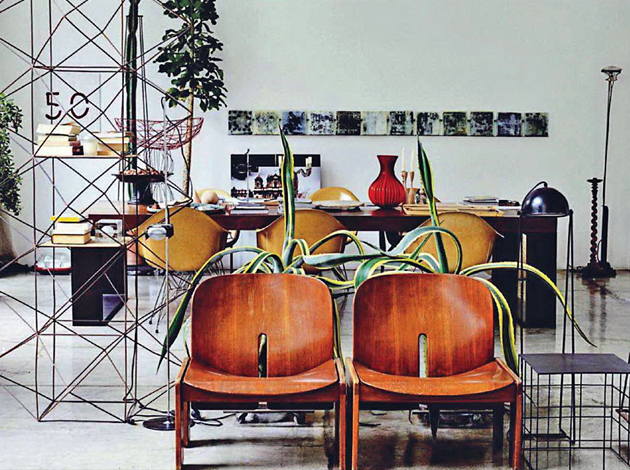 I'm not one to check on women's fashion magazines, but Elle Korea did a fantastic piece on Maurizio Zucchi and his home so I couldn't help but go hunting for some imagery to present to you all.
Mr Zucchi is the from the Zucchi company, a famous and well known Italian label that make luxury household linen. This 'Botanical' type home come garden is packed with skilfully woven fabrics and patterns, the cacti and furniture setting off each room perfectly. Amazing how each space is so vast and open but the plants partition each section off so it feels more tightly packed.
One thing I've personally been seeing a lot, and something I would like to attempt to do myself, is the mix of metal with wood. You've got the metal stands, lights, and other knick knacks that sit well with the rustic wood. I've also said before about the home in which we live in and how we can gather a lot of information about someones personality through the things around them. Well it's true in this case too with Maurizio having an abundance of books neatly positioned on the table, great stuff.
If you want to see some more snaps I would recommend heading towards the Elle Korea website where they've got a few more but at a smaller size.