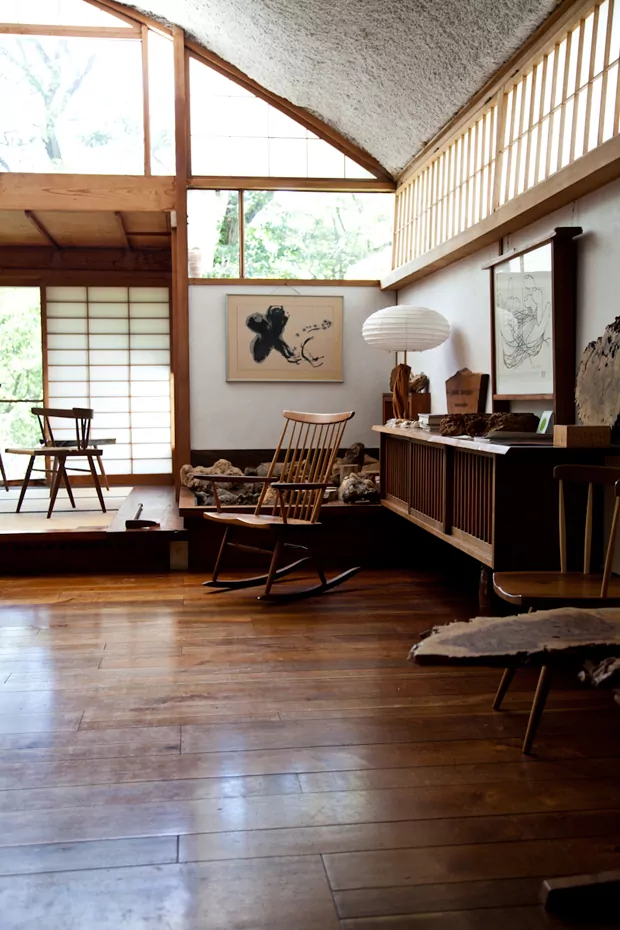 Mjolk visit the Nakashima Studio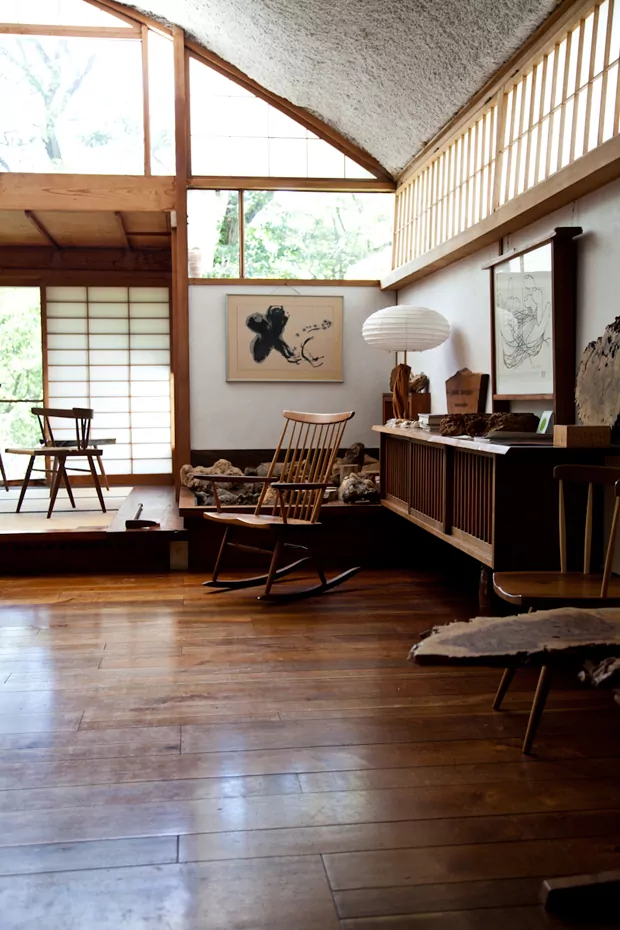 I'm sure if you take inspiration from us on a regular basis you're well aware of the work of John and Juli Baker who run the beautiful design store Mjolk in Toronto, as well as the Kitka blog following Scandinavian and Japanese creation. We've been admiring their work for a number of years now, getting the opportunity to exchange a selection of questions in a featured interview we put together with John two Decembers ago. Recently the pair were lucky enough to visit another individual we've connected with and have been incredibly inspired by via our features, Mira Nakashima who mentioned at the time she was working towards her own show at the Mjolk store.
Since then Mjolk have taken the trip across to New Hope, Pennsylvania to take a look around the Nakashima studio, so once I came across the imagery they'd captured I couldn't help but share it all with you all today. Obviously, this isn't the first time looks of the various spaces on the Nakashima plot have appeared on our blog, it is however such an awe inspiring space I think a revisit via another angle is just what the start of this week needs. Much like Russel Wright's Manitoga home George Nakashima wanted to be surrounded with an abundance of natural beauty, so much so that he designed as much of the natural world around him that was possible.
The plot that contains so many breathtaking pieces of architecture and interior design therefore forms a fluent narrative with its surroundings, flawlessly flowing from one space to the next. Elevation of the foundations, stonework, and even plantation of the neighbouring trees were all undertaken by George Nakashima before his passing in 1990. In many respects, just as much as the furniture the studio are creating today, these areas stand as a lasting legacy to a lifetime of dedication within craft and design.
It's hard to do these incredible spaces justice in simply words, these photographs in my opinion however go a long way in showcasing the understated beauty founded by George and his current team. A selection of Nakashima imagery not seen here will in fact be included in their next addition of the Mjolk publication they produce. So if like me you've been enticed by what has been captured here I'd keep close tabs on the following issue. In the meantime I'd recommend perusing their website and store, it might seem a little backwards promoting something similar to our own format, however unlike todays post we both strive to unearth different creatives who embody similar Scandinavian and Japanese sensibilities. I've yet to be disappointed by making the click across, but why not head over and see what you think for yourself.
www.mjolk.ca
www.nakashimawoodworker.com