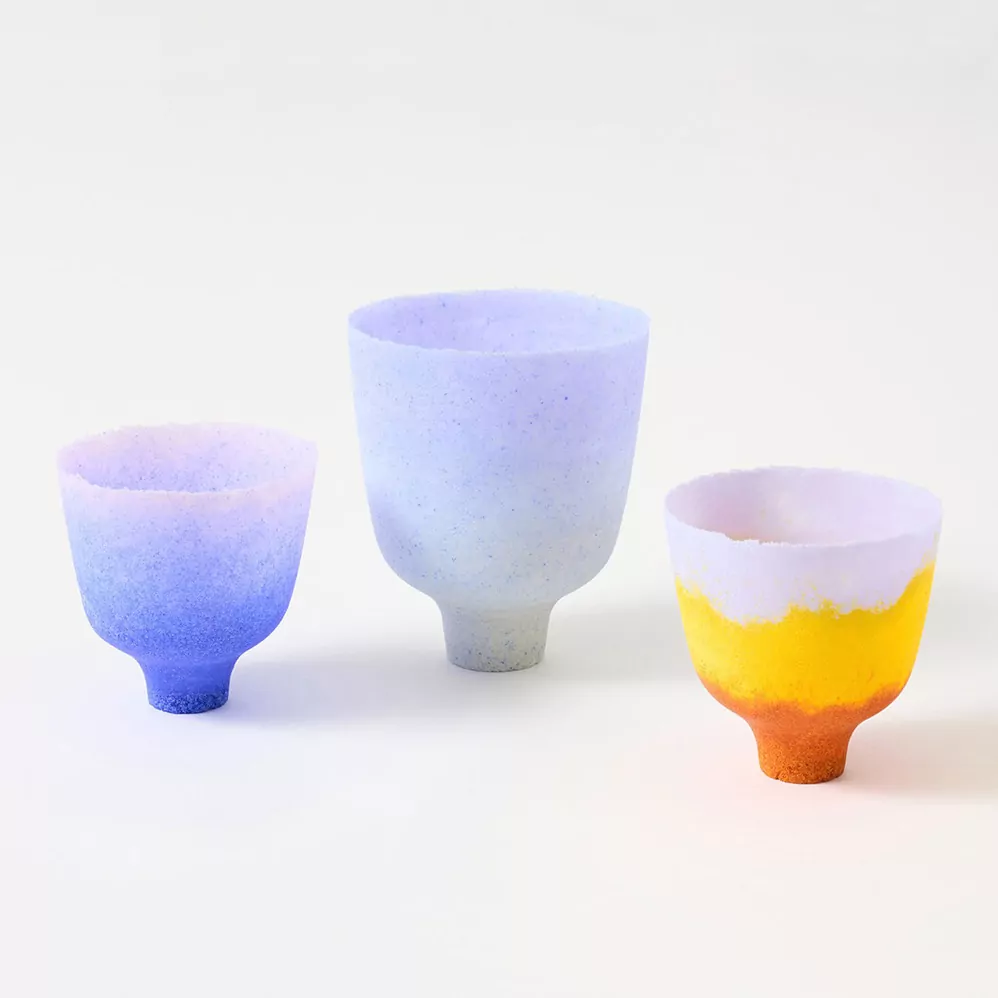 More than Meets the Eye – Composite Glass Objects by Joshua Kerley
Nowadays, the centuries-long tradition of glassmaking is being rediscovered and redefined by young artists and designers who are challenging the boundaries of this medium. Such is the case of Joshua Kerley, who creates minimal and colourful kiln-formed glass sculptural objects and a range of functional glassware that appear to be made of something else entirely thus challenging our perception and expanding our notion of materiality.
Joshua recently graduated from the Royal College of Art's Ceramics & Glass MA programme and works from his studio in rural Wiltshire. His obsession with glass is not new; for years Kerley has been devoted to mastering his craft and exploring "the transformative power and metamorphic capabilities of glass to reference the physical characteristics of other materials." This approach to glassmaking aligns with the revival that hand-made glass has had since the 1960s, when glassmakers started to create innovative techniques and creative applications for glass, and at the same time relates to the designer's ongoing quest to alter the properties of glass pairing it with unexpected materials, like cork, polystyrene, wood, or even rubber bands.
Recently, Joshua has pushed his practice to yet unseen levels by creating sculptural objects made of polystyrene glass beads, which are sintered together in moulds at a low temperature. Here, glass, a material frequently associated with luxury, mimics the lower-valued and more modest plastic beads as a means for challenging our preconceptions about material hierarchies. Through a time-consuming and innovative process, Joshua is doing exactly the opposite of what the tradition of glassmaking did for centuries that was to imitate high-end materials such as precious stones, gems, metals, and bone china. As the artist once said, "I aim to reassess the traditional perceptions of glass technically, aesthetically and materially." Joshua succeeds in this "reassessment" and he does so in a playful and accessible way that emphasizes the artistic possibilities of this medium.