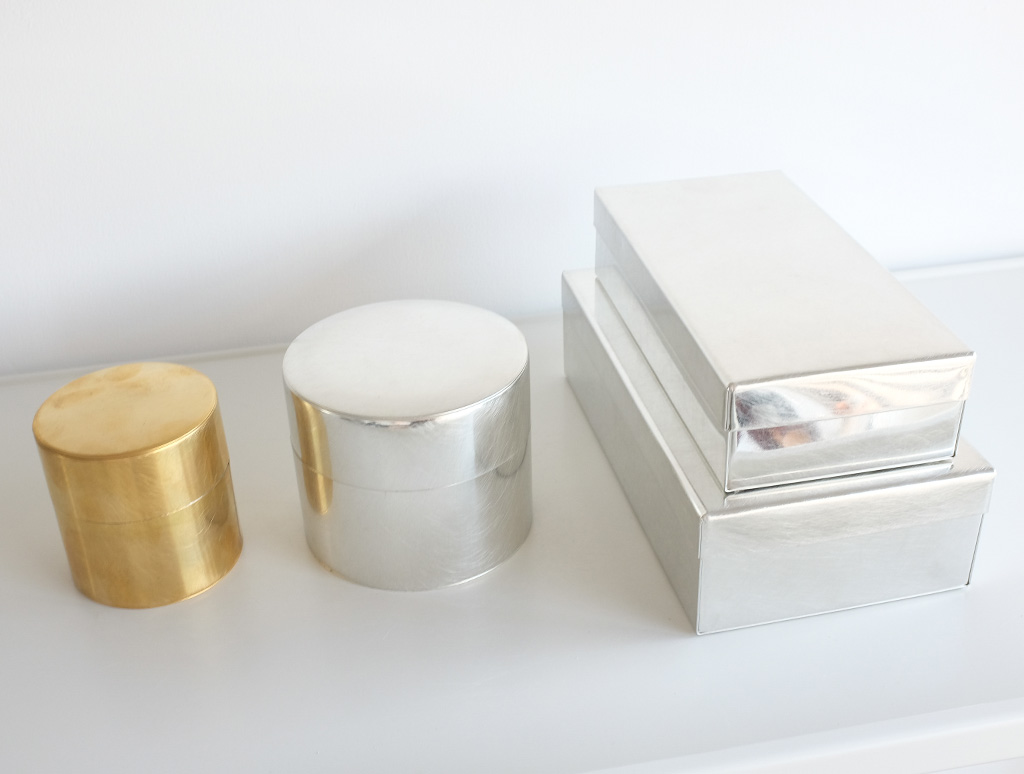 New at OEN Shop – Shipment of Metal Cans by Japanese Studio Syuro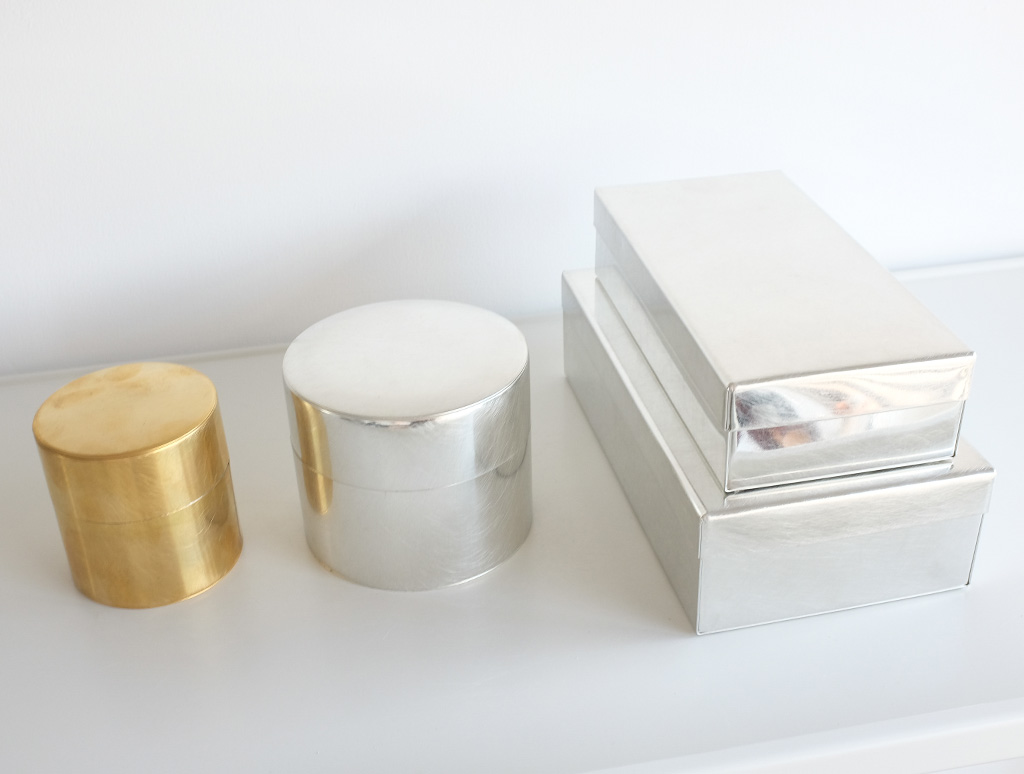 I'm pleased to let you know that we have received a new shipment of metal cans by Japanese studio Syuro in brass, copper and tin. Founded by interior designer Masuko Unayama in 2000, Syuro has since gone on to be a popular name in Japan thanks to her dedication towards the goal of pursuing the concept of "monozukuri", a unique Japanese manufacturing style which means there's full concentration and dedication towards continuous improvement.
Masuko works with a small group of metalworkers to craft these unique boxes by hand and we are lucky enough to stock a selection in our shop. In this shipment we were able to restock the rectangular tin can in both small and large. We truly believe these are timeless objects that are beautiful in appearance but also functional in terms of their use. Also reasonable in price! More pictures like this can be found by clicking the link below.
Click here to shop new metal cans by Syuro →