Past Memories and Modern Life – Handcrafted Metal Stationery by ystudio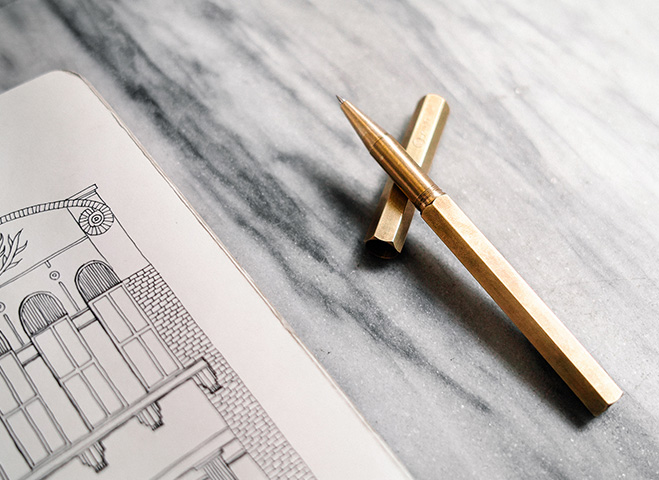 As you all probably know by now, I'm a bit of a sucker when craft meets function. That's exactly why this set of crafted stationary by Taiwanese company ystudio appealed to me, and even though it's on a slightly different wavelength to some of the products we stock in our own shop, I really liked their ethos and general direction.
Founded in 2012, their concept is to explore the vanishing culture of handcrafts that once existed and make it relevant for our modern world. They instantly turned to the pen as an object that's rooted in all of our lives, wanting to make an object that will stand the test of time. They started by working with local craftsmen that could produce a brass pen that darkens with age and use, also using a heavy material to remind the user of the concept "the weight of characters".
One thing that's obviously attractive is the fact that they're using local craftsmen to produce these objects, which links to the tradition of handmade goods, alongside the concept of creating timeless functional objects that can be passed down from generation to generation. Here's some photos from their stationary collection, I hope they keep on with this theme as I'll be interested to see what else they can produce in the future.