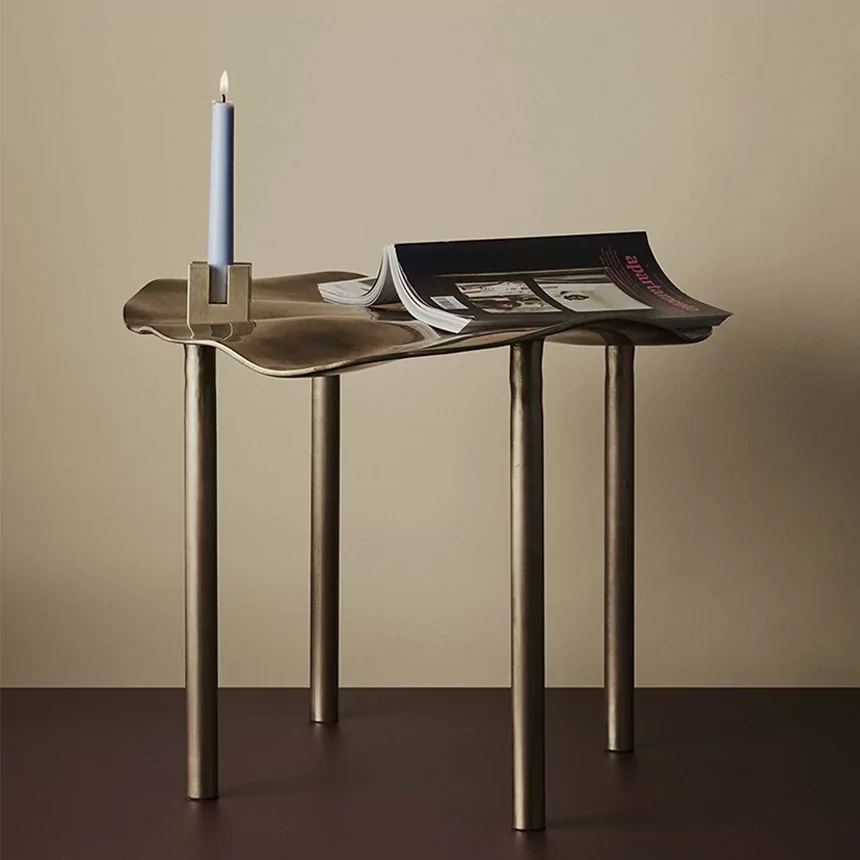 Playful Design – Everyday Objects by Ashley Corbett-Smith
Can everyday objects be functional and fun at the same time? Australian designer Ashley Corbett-Smith creates playful-looking monochromatic functional objects made with long-lasting and sturdy materials like bronze or brass. His designs normally stem from a conceptual analysis of the emotional connection we build with the objects that surround us or by some scientific achievement related to the natural world taking it to a whole new level.
Based in Sydney, Ashley Corbett-Smith has a background in both fashion design and photography and decided to focus on product design after studying industrial design at the University of Technology, in Australia, and Tu Delft, in The Netherlands. Before opening his studio, he worked for renowned Australian designer Adam Goodrum on diverse projects ranging from Alessi to Veuve Cliquot and has also designed furniture lines for Harbour Outdoor and Krost furniture. Over the years, Corbett has experimented with a wide range of techniques of materials ranging from upholstery to wood carving, cast, and welded metals as a means to produce furniture pieces and products that have a minimal and organic yet lighthearted aura.
As proof of his playful approach to design, Ashley has created pieces like the puddle umbrella stand, which replicates the pooling water at the base of an umbrella after a heavy day of rain. When we were young all of us enjoyed jumping on puddles and this design brings us back to that joy translating it into an elegant design made with Sand cast bronze. Another interactive work is the set of two mirrors titled Self composed. One of them is heavy and reflects the image of its beholder while the other is light but only provides a peripheral image. Hence each user can decide which type of reflection and mirror they prefer. Yet as can be seen in the bowl-like work titled Kepler's Tray, another group of Corbett-Smith's functional products are also loosely inspired by scientific achievements. All in all, Ashley is not afraid of challenging our preconceptions and, while devoted to perfecting his craft and creating objects with a long life span, does not take himself so seriously.