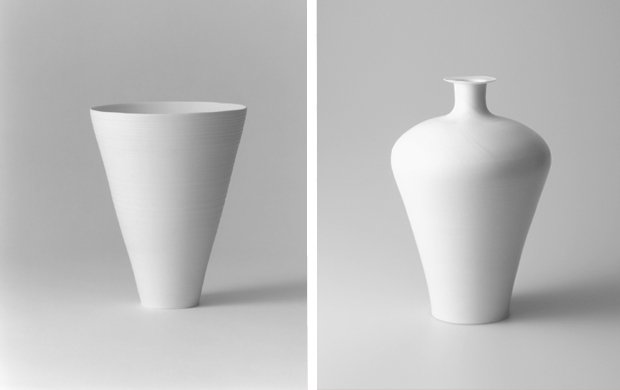 Porcelain by Taizo Kuroda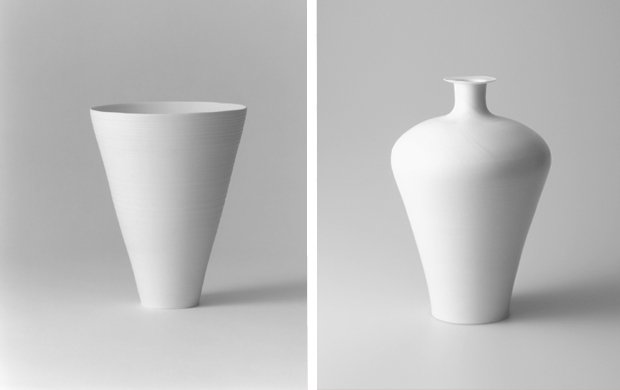 My mind is always brought to debate when I see Japanese ceramics and pottery as I'm often baffled by their ability to craft something that is equally clean and pure as it is rich in substance and character. Perhaps it's the Japanese's inherent connection to perfecting each process which brings out such beauty, but in my humble opinion I've seen few better than this collection we're sharing today, created by Taizo Kuroda.
With regards to our own shop we have been working tirelessly behind the scenes to bring everyone a little ceramics in the future, so keep your eyes peeled for this if you were one of many filling our inbox with requests. Back on topic here and I was really blown away by the humble simplicity of Taizo's work as he crafts with such an eye for the uncluttered object, less is definitely more on this evidence.
Michael Dunn explains on Taizo's website, "Each of his works are made on a potter's wheel, thinly formed, often translucent, and showing the fine markings, indented lines, and slight irregularities that reveal the touch of the artist's hands". Leaving his work worlds apart from a cast mould, something which you have to admire given the perfection of form that can be seen in this set today.
Another Japanese creative we admire is Architect Tadao Ando who is said to be rather close to Taizo so I think this quote from him upon Mr Kuroda's work is quite a fitting conclusion to our post today. "Taizo Kuroda's 'pure white' reflects the colour of his spirit in the unceasing pursuit of truth". To enjoy more of the Taizo's work why not head across to his webpage and see what else he has to offer, I promise he doesn't disappoint.