Tekio by Anthony Dickens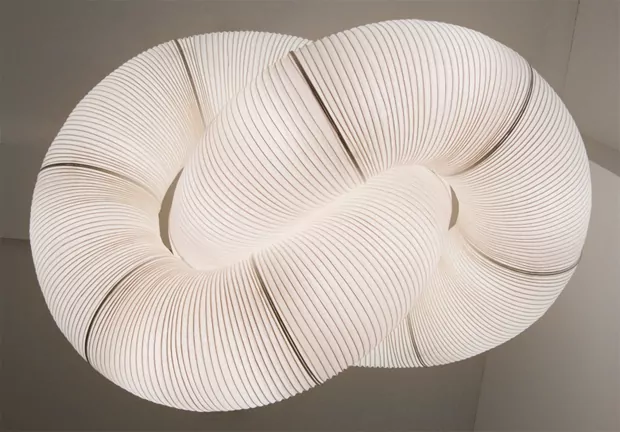 We now move our attention towards an English based designer who has undertaken a project influenced by the design style of Japan, so something that feels quite at home in our archive. Given our admiration for the Japanese style we can be rather predictable with our content sometimes, although we have been quite good lately so I don't feel all that guilty for sharing this project today. The film compiles a short interview with the designer Anthony Dickens where he explains the general concept and development process of his Tekio lighting system.
I don't usually share the videos that Dezeen put together as we try our best not to repeat what has already been said or seen, however I didn't mind making an exception here as I was really impressed with both how intricate and versatile the final Teiko product was. This hasn't been shared around that much anyhow so hopefully we can get Anthony that extra bit of coverage that his work so deserves.
Tekio actually came about for this very purpose to highlight the studios forward thinking and ability for innovation, I'm sure you will agree after watching this below they've certainly ticked this box. What I really love about this product is fact that Anthony and his team are inviting the owner to get creative themselves with their lighting, putting the tools in hands to create something unique and individual, which is great design in itself.
The system consists of one sheet of paper and is a modern take on the paper lantern, compatible with both CFL and LED bulbs opposed to the traditionally used candles. The modular system can curl around corners, up walls and interlink with other sections. So if you'd like to see further combinations why not head across to Anthony's website via the link below, in the meantime click play beneath and enjoy!