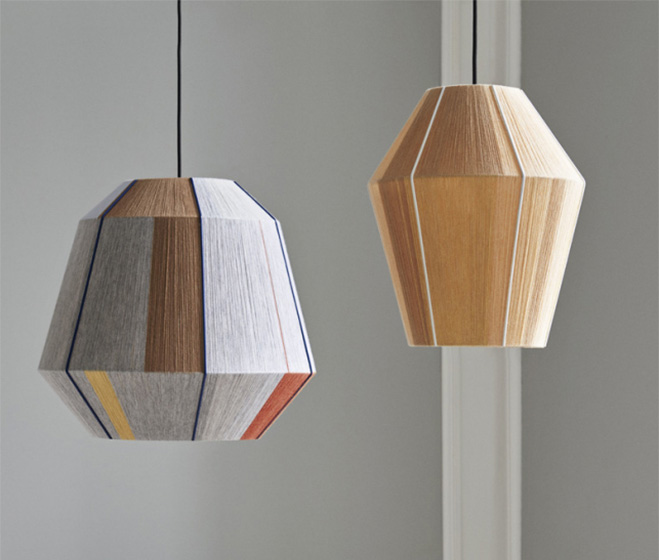 Thread by Thread – Bonbon Lampshades by Serbian Creative Ana Kraš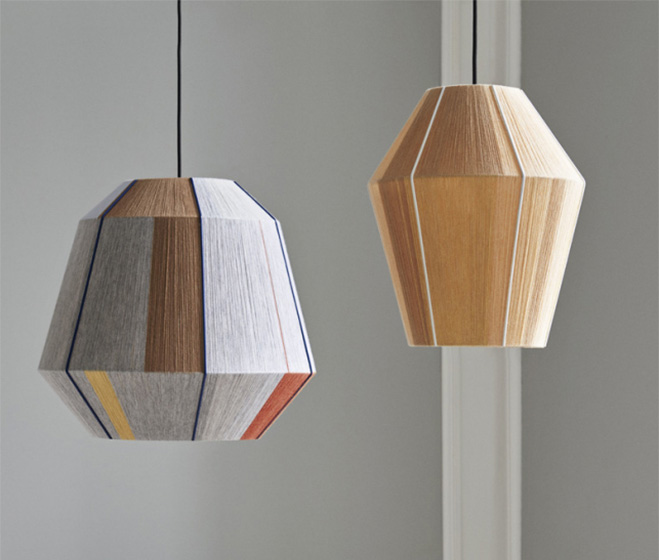 People don't give enough credit to the intricacies in a material, or the components that make up a material, and how these play a vital part in the overall aesthetic and feeling behind an object. I see objects as a stone from which ripples flow to create a specific atmosphere, each one has a wavelength that vibes and makes up a whole in a space.
New York based Ana Kraš' Bonbon Lamp for HAY is a hand-woven lantern that is made by wrapping cotton-wool yarn around powder-coated steel frames to create individual lampshades that vary slightly in their appearance and texture. Each shade was originally made by hand by Ana herself but has now been taken over by Danish design company HAY. Even though the shapes are slightly different, luckily for us they've been able to master the techniques and really bring this warmth through in to these final works.
It's great to see pure creative expression, experimentation, and also handicraft as a medium finding its place with a contemporary, modern brand who might be able to push this philosophy to a wider audience. For documentation purposes I placed Ana's older experimental work and combined it with the newer photos by HAY. I hope you will support Ana in her journey and also think about how you can apply your specific interest to a modern setting. Enjoy.
anakras.com
hayonlinewinkel.com